Degree Requirements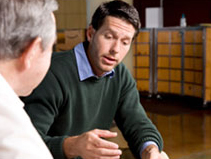 The doctor of psychology program consists of four years of academic study and a year of full-time predoctoral internship training. The curriculum includes 125 semester hours of psychology course work, which includes 20 hours pertaining to the integration of faith and psychology.  As a part of the academic program, each student must complete a dissertation (minimum of 12 semester hours) and a year of full-time internship.
The program is designed so that foundational work in each discipline is completed first. Academic and applied training in assessment and psychotherapy, and study of the relationships of psychology with Bible/theology, build on this foundational work.
To view a table that places courses in their recommended sequence of completion: Click here.
PsyD

/

Degree Requirements