Chad Stillinger

,

PhD

Associate Professor of Electrical Engineering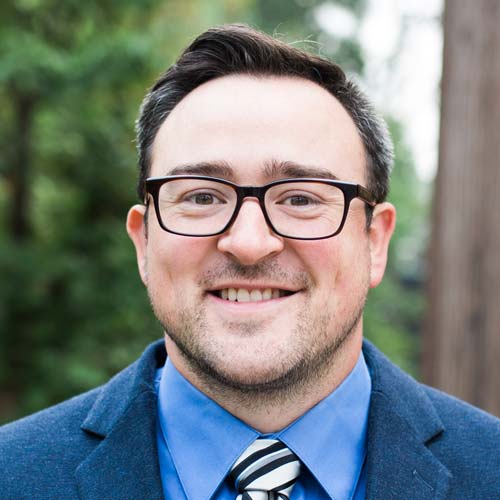 Chad Stillinger received a BS degree in mechanical engineering from George Fox University in 2004 as a member of the first graduating engineering class. From 2003 to 2007, he worked as a professional controls engineer on designing, testing and implementing custom control systems for companies such as Boeing, Weyerhaeuser and ADASA.
In 2007, Chad accepted a research assistantship in the Energy Systems group at Oregon State University and helped design, build and test more than five different wave energy converters. He completed his PhD at OSU in electrical and computer engineering in 2011 and proceeded to work as an assistant professor at Oregon Institute of Technology, where he taught classes in the Electrical and Renewable Energy Department for three years.
In the fall of 2014, Chad started as an assistant professor in the electrical engineering and computer science department at George Fox and is loving being back at his alma mater. He has more than 10 professional publications in the field of renewable energy, is a member of the Institute of Electrical and Electronics Engineers (IEEE), and has research interests in the areas of renewable energy, instrumentation and controls, embedded systems, electrical power, and electro-mechanical energy systems.
In his spare time, Chad enjoys working with the youth at his church, playing drums on the worship team, being a camp counselor, and spending time with his incredible God, wife and family. His hobbies include worshipping Jesus, music, traveling, boating, hiking, electronics and break dancing.