Phil Smith

,

PhD

Interim Director, School of Theology

Professor of Philosophy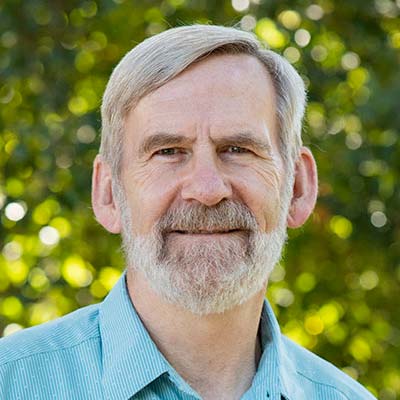 Phil Smith graduated from George Fox in 1977, after which he earned a master's degree from Fuller Seminary. In the 1980s, while pastoring a Friends Church in Portland, he taught part time at George Fox. He completed a philosophy PhD at the University of Oregon in 1991 and has been full time at George Fox since 1992. 
Smith teaches a wide range of philosophy and religion courses. His teaching load has included Introduction to Philosophy, Ethics, History of Philosophy: Ancient and Medieval, Virtue Philosophy, Spirituality and the Intellectual Life, Logic, Philosophy Capstone, Liberal Arts and Critical Issues (LACI), and Christian Foundations. 
His published works include Learning to Love: Philosophy and Moral Progress (University of Oregon, 1991); Values and Ethics in the Workplace (instructors' and students' books for George Fox University, 1992); The Virtue of Civility in the Practice of Politics (University Press of America, 2002); Being at Home in the World: A New Christian Apologetic (with Mark McLeod-Harrison; Wipf and Stock, 2011); Why Faith is a Virtue (Wipf and Stock, 2014).
His articles include "Somalia and War" (Quaker Religious Thought, 1994); "A Basis for Civility" (in Truth's Bright Embrace, George Fox University Press, 1996); "The Just War and Integrational Pacifism" (in Pacifism: History of Ideas, Theory, and Practice, 2006); "Quakers and Coercion in a World of Good and Evil" (in Good and Evil: Quaker Perspectives, 2007).
In addition to books and articles addressing philosophy and questions of war and peace, Phil writes fiction: The Heart of the Sea (2008) and Buying the Bangkok Girl (2013) are available as e-books.
Academic Background
PhD, University of Oregon
MA, Fuller Theological Seminary
BA, George Fox University