Rhett Luedtke
Co-chair, Department of Performing Arts
Professor of Theatre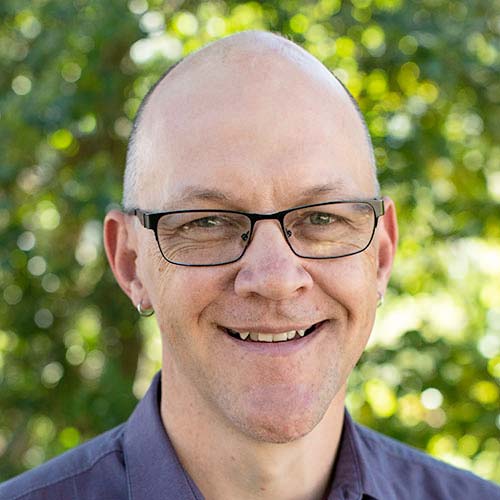 Rhett Luedtke is co-chair of the Department of Performing Arts and a professor of theatre, with a special emphasis in directing and theatre history. He is the recipient of the 2016 Kennedy Center Gold Medallion for Excellence in Educational Theatre, the 2010 George Fox Undergraduate Teacher of the Year Award, and the 2010 National Directing Fellowship from the Kennedy Center American College Theater Festival.
In addition to his nearly 30 directing credits at George Fox, Rhett has directed for many theatres across the country, including the Idaho Repertory Theatre, the Salem Repertory Theatre, the Public House Theatre, the Festival by the Marsh in New Brunswick, the Heartland Theatre in Bloomington, Illinois, and Small Time Outreach Productions in Auburn, Alabama.
Rhett has also directed for the theatre education programs at the Alabama Shakespeare Festival and the Illinois Shakespeare Festival. He received his BA in theatre and English from Valparaiso University in Indiana and his MFA in directing from Illinois State University. He lives in Newberg with his wife, Julie, and two boys, Isaac and Simon.