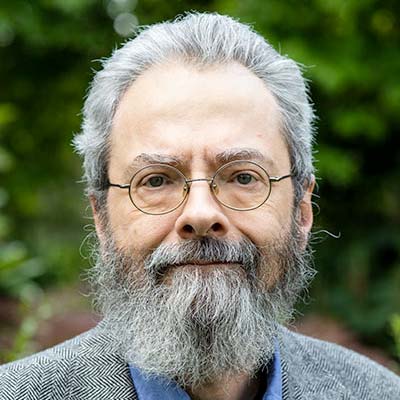 Bill teaches American literature, poetry writing, and literary criticism. His most passionate literary interests center around those countercultural writers who have occasionally appeared in the history of American literature, including Henry David Thoreau, John Greenleaf Whittier, and a handful of contemporary Appalachian authors. Along with his work in the English Department, he serves as a teaching fellow in the George Fox University Honors Program.
Published Work
Bill edited and introduced The Poetry of John Greenleaf Whittier: A Readers' Edition (Richmond, IN: Friends United Press, 2000). His new book, Heeding the Call: a Study of Denise Giardina's Novels, will be published by West Virginia University Press in 2020. He has also published fifty critical essays and reviews.
Bill's poetry publications include the collection Twisted Shapes of Light, published in the Poiema Poetry Series by Cascade Books (2015), as well as the chapbook Whatever Was Ripe (Bright Hill Press, 1998), winner of the Bright Hill Press Annual Chapbook Competition. In addition, he has published several hundred individual poems in such literary journals as Northwest Review, Southern Humanities Review, West Branch, Cutbank, Passages North, Appalachian Journal, and Christian Century. He is a contributing editor of Windhover: a Journal of Christian Literature.
Education
Bill earned his PhD in English from The Ohio State University with a focus on Nineteenth Century American Literature and Composition Pedagogy. He holds an MA in religious studies from Ashland Theological Seminary.
Personal Interests
Bill enjoys playing music of all kinds, especially traditional Appalachian and Midwestern fiddle tunes and ballads, and he also writes songs in the folk tradition. In 2005, his version of "Laughlin Boy" was recorded by Tracy Grammer and received broad airplay. He and his wife Brenda have three grown children, Jacob, Rebecca, and Anna.