Jade Becker

,

MA

Visiting Assistant Professor of English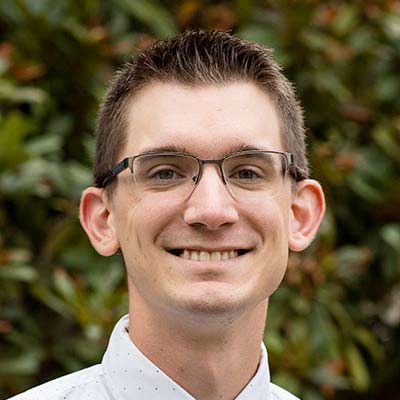 Alumnus Jade Becker joined the university as a visiting assistant professor of English in the fall of 2021. In the two years previous he worked as a writing instructor at George Fox, teaching lessons on rhetoric and critical analysis in an interdisciplinary first-year experience course. In addition, in 2020-21 he taught online and face-to-face courses on reading and composing academic research essays for Clark College in Vancouver, Washington.
Jade also gained teaching experience while a graduate student at Oregon State University, serving as a graduate teaching assistant (2017-19), and during the summer of 2018 he was a graduate teaching and curriculum assistant for students from Beijing Normal University visiting from China. 
Education
Jade earned a master's degree in English from Oregon State in 2019 and a bachelor's degree in the same discipline from George Fox in 2017.