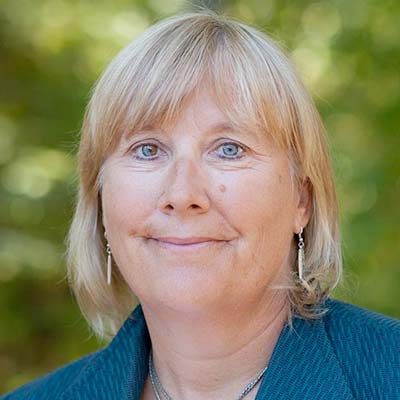 The College of Business welcomed Laurie Koehler in 2016 as an executive in residence. She arrived with more than 30 years of corporate management experience, with companies that included Intel Corporation, Nike and Tektronix. In the 19 years prior to her arrival, she worked for Intel Corporation of Hillsboro in a number of capacities, including as a consumer campaign activation manager, as a campaign/demand creation manager, as the developer for marketing and communication strategy, as a training and events marketing manager, and as a demand creation marketing manager.
Koehler was also a product marketing manager for Radisys Corporation of Hillsboro (1996-97) and a senior marketing communications program manager at Sequent Computer Systems of Beaverton (1994-96). Previously, she was an international retail marketing and advertising manager for Nike (1987-93) and a marketing program manager at Tektronix (1982-87), both in Beaverton.
Koehler holds a bachelor's degree in economics from Oregon State University. In addition to corporate experience, she has also worked as a volleyball official and softball umpire in the OSAA high school league and Pacific-10 Conference.
Professor Koehler Teaches
Marketing Communications
Marketing, Selected Topics
Marketing Research
Consumer Behavior
Education
BA, Economics, Oregon State University