At a Glance
Format
In person, full time
Tuition Cost for Entire Program
$36,540*
Cost per Semester Credit Hour
$870*
Accreditation
ACBSP (Accreditation Council for Business Schools & Programs)
* All stated financial information is subject to change. Financial aid available.
An MBA with a
Character-Building

Focus
You could earn an MBA at any number of institutions. What makes George Fox's full-time MBA stand out?
For starters, we offer a format that will allow you to complete your degree and move on with your career in just 10 months. And you'll do so in small, in-person cohorts that allow for regular interaction.
Beyond that, our ethics-based, holistic curriculum goes beyond the bottom line. As a Christian university, we seek to develop the whole person – academically, socially and spiritually – and our MBA program's primary task is to prepare managers and leaders with deeply ethical worldviews so you'll be a leader that changes the landscape of your organization.
A commitment to accelerated study will help you to improve your marketability, gain self-confidence and improve your presentation skills. A lifetime of benefits is less than a year away.
Looking for a

part-time option

?
We also offer a 14-month part-time MBA in both virtual and in-person formats in Portland, Oregon.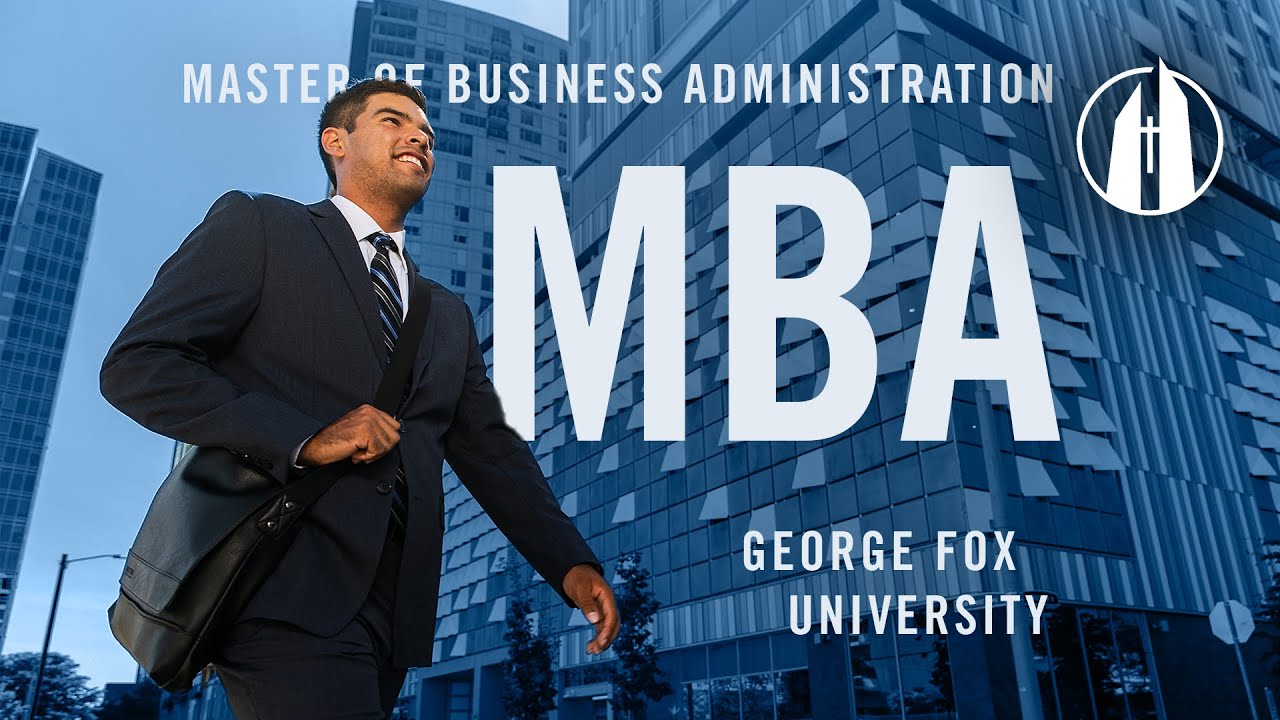 What

Sets Us Apart
Development of Soft Skills
While we cover the core topics of a master of business administration program⁠ – including quantitative methods, finance and strategy – we have a strong focus on values-informed development, leadership and soft skills.
Soft skills are a combination of skills in:
Communication
Presentation
Critical thinking
Decision making
Emotional and cultural intelligence
Leadership
Cohort Model
Our cohort model allows students to build relationships, trust and teamwork, as well as challenge one another to maximize learning opportunities – skills coveted by all organizations.
Under the cohort model, you will take the entire sequence of courses together with the same classmates. This format encourages interdependence and social support that often continues after the program is completed, producing a strong professional network of contacts. Limited class sizes also ensure our experienced faculty can give you personal attention.
Friday Seminars
We believe a business education isn't truly put to the test until you apply in-class principles to real-world situations. As a student in our full-time MBA program, you will take part in Friday seminars, visiting nonprofits and for-profit corporations in a variety of industries in the greater Portland and Seattle areas. These visits include professional industry presentations, organizational tours, hands-on projects that focus on application, and networking opportunities. Below are just a few of the companies we've visited:
Nike
Watson Creative
Intel
Medical Teams International
Portland Rescue Mission
Portland Art Museum
A-Dec
Bob's Red Mill
Columbia Sportswear
Under Armor
Daimler
Microsoft
Zillow
Boeing
Costco
Employers of Our MBA Students and Alumni
An Experienced
Alumni Base
George Fox MBA alumni have worked for many of the top organizations in the Northwest and nation, including:
Nike
Intel
Hewlett-Packard
Mentor Graphics
Marion County, Oregon
Medical Teams International
Ernst & Young
Cambia Health Solutions
Oregon Department of Human Services
A-dec
If you want to work at a specific company or in a particular industry, contact your MBA admissions counselor to find out if George Fox MBA graduates work there.
Program Details
42 semester hours (10 months)
You will take 12 to 15 credits a semester.
Classes are held on George Fox University's main campus in Newberg, Oregon.
Classes begin in August each year and end in June the following year, with short breaks over the winter holidays and in the spring.
Classes are Monday through Friday. A Business Seminar course is held on Fridays, during which you will visit corporations in the greater Portland and Seattle areas.
Applications are accepted until the cohort is full. Contact the MBA admissions counselor for more information.
Limited to 25 students per cohort.
Financial aid is available for those who qualify.
Business Beyond the Bottom Line
MBA and marketing alumnus Joe Ahn's encounter with the Be Known promise more than a decade ago still impacts his work today, halfway around the world. Read more
Brianna Herron
Project coordinator with Opus, Class of 2021
My biggest takeaway was learning from everyone around me. I learned so much from my classmates, especially since we all had different styles of executing our work. We had to learn how to work together, and I believe learning to work with different types of people has and will continue to help me with my career. Ultimately, this was my biggest takeaway from the program because I learned that even if I learn or work differently than others, we can still get the work done and in a timely manner.
Questions?
Admissions Counselor, MBA Program