Gracie Hardy
Assistant Director of Annual Giving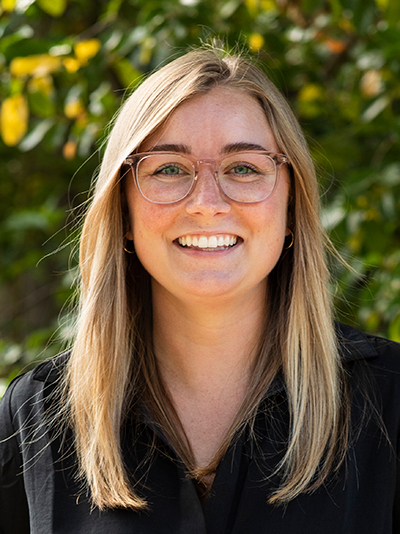 Alumna Gracie Hardy returned to George Fox in 2022 to serve as the assistant director of annual giving. In the year prior, she worked as a math and English development instructor with Strive Preparatory Schools in Denver, teaching approximately 90 fifth-grade students in a diverse college preparatory program.
Previously, Gracie was an expeditor with the OZO Coffee Company in Boulder, Colorado (2020-21) and, before that, worked as director of education programs with Our Savior's Lutheran Church based in Salem (2019-20).
Gracie earned a bachelor's degree in elementary education from George Fox in 2018 and holds teaching licenses in both Oregon and Colorado. She lives in Vancouver, Washington, with her husband Calvin and their two dogs, Finn and BMO. She attends Lake Grove Presbyterian Church. Gracie enjoys friendly games of pickleball, reading, time by the ocean, and kayaking.