Aiding an Embattled Land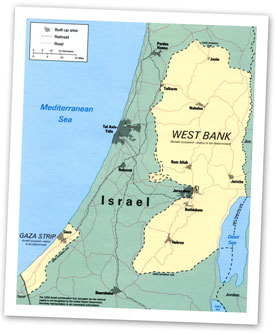 George Fox alumnus Allyn Dhynes has a firsthand perspective on the current unrest in the Middle East. As the communications and advocay manager for World Vision in Jerusalem, the West Bank and Gaza, Dhynes is confronted with the challenge of assisting those in need amid the fighting.
"It's just unconscionable and dire what people are experiencing from a humanitarian standpoint," Dhynes said.
World Vision aims to send food and blankets to civilians when possible. The United Nations World Food Program had wheat inside Gaza to distribute, Dhynes said, but those supplies have run out. Even before the latest fighting, he said, Gaza had shortages of food and supplies.
"It's pretty much been a big prison for 1.5 million people in unbearable circumstances," Dhynes said.
To read the complete story, visit Oregonlive.