Abigail Favale

,

PhD

Dean, College of Humanities

Professor of English
Dr. Favale graduated from George Fox University with a philosophy degree in 2005, and went on to complete her doctorate at the University of St. Andrews in Scotland, where she was a recipient of the competitive Overseas Research Award. In 2011, her dissertation was granted the Samuel Rutherford Prize for the most distinguished thesis in English literature. 
"What I want most for my students is that they develop a lifelong devotion to truth, and take the enduring wisdom they encounter in these books to all spheres of their lives. The aim of our program is to not only educate the mind, but to awaken the conscience and enliven the soul."
Published Work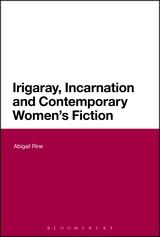 Dr. Favale is an active writer in multiple genres. Her literary criticism has appeared in various academic journals and essay collections. In 2017, she was awarded the J.F. Powers Prize for Short Fiction. A lifelong Christian, Favale entered the Catholic Church in 2014, and her memoir about this transition, Into the Deep, is forthcoming from Cascade Books.
Dr. Favale's first book, Irigaray, Incarnation and Contemporary Women's Fiction (Bloomsbury 2013), examines religious themes in the work of contemporary women novelists. This book was awarded the 2014 Feminist and Women's Studies Association Book Prize.
Abigail has also written short fiction for several literary journals, such as The Potomac Review, Talking River Review, zaum and  Melusine. In 2013, Abigail was a regular online contributor on gender-related issues for The Atlantic  Monthly; her essays have also appeared in First Things, PopMatters and Geez Magazine.
In the academic realm, Abigail has placed peer-reviewed articles in Forum for Modern Language Studies and  Journal of Gender Studies and academic essays in the collections Sex, Gender and Time in Fiction and Culture (Palgrave, 2011) and Building a New World, ed. by Luce Irigaray (Palgrave, 2015). In addition, she contributed three articles to the Blackwell Encyclopedia of Literary and Cultural Theory (2010). 
Education
Abigail earned her PhD in English from the University of St. Andrews in Scotland in 2011. Her dissertation, which was awarded St. Andrews' Samuel Rutherford Prize for the most distinguished doctoral thesis in English literature, was entitled Words Incarnate: Contemporary Women's Fiction as Religious Revision.
She also completed a master's degree at St. Andrews in 2007, writing a thesis on Margaret Atwood's short fiction. Abigail was given the competitive Overseas Research Scholarship for her PhD work at St. Andrews, and was also selected to participate in the international doctoral seminar of theorist Luce Irigaray in 2008.
Personal Interests
Dr. Favale has taught in the Honors Program since its inception. In 2020, she was named dean of honors and humanities after serving as director of the honors program since 2018. She has an abiding love for theology, philosophy, and literature, and teaching in this program has revitalized her intellectually and spiritually.
When she's not reading and writing, Abigail spends her time with husband Michael and their three young children, Julian, Margot and Benedict.