Tyler Cuddeford

,

PT, PhD

Professor of Physical Therapy

Areas of Expertise
3D motion analysis and sports biomechanics
Running injuries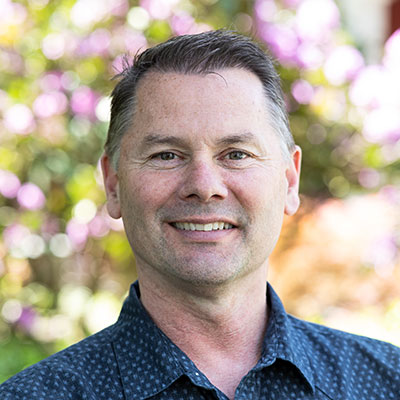 Tyler Cuddeford serves as the founding director of the Doctor of Physical Therapy program after working as a physical therapist, researcher, and business owner. As a physical therapist, Cuddeford worked in a variety of settings, including orthopedics and sports medicine, biomechanics research, and pediatrics.
During his five-year stint as a researcher at Nike, Cuddeford helped develop innovative products, including the Nike Shox and Nike Air Shox shoes. He was also influential in the development of unique materials for basketball footwear. His PhD training as a sports biomechanist and experience as a physical therapist were instrumental in helping Nike develop products that didn't cause injuries to high-profile athletes, among them Kobe Bryant, LeBron James and Carmelo Anthony.
His contributions to science include biomechanical analysis of injury and human performance, both in industry and academia. His recent publications include topics on Achilles tendinopathy and patient-reported outcomes in primary care. He also has extensive experience in two- and three-dimensional evaluation and subsequent treatment of running injuries from novice to sub-elite.
Cuddeford, who holds a PhD in physical therapy from the University of Iowa and a master's degree in physical therapy from Pacific University, also worked as a graduate assistant instructor in Iowa's physical therapy program from 1996 to 2000.