Cindy Zablotny

,

PT, DPT, NCS

Professor of Physical Therapy

Areas of Expertise
Board Certified Specialist in Neurologic Physical Therapy
Professional Development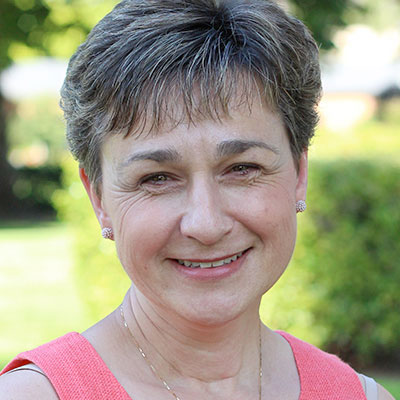 Dr. Cindy Zablotny has worked in the field of neurorehabilitation for more than 30 years. She began her clinical work in Downey, California, at Rancho Los Amigos Medical Center, gaining experience in managing adult and pediatric clients with a wide variety of health conditions, including stroke, traumatic brain injury, Parkinson's disease, multiple sclerosis, neuromuscular diseases, and amputations. Her clinical work has continued through Rochester Regional Health in Rochester, New York, where she currently serves as co-director of the post-graduate Rochester Regional Health Residency in Neurologic Physical Therapy.
Zablotny has been involved in professional education endeavors across her career, serving as a continuing education speaker and also as a faculty member for more than 20 years in the Ithaca College Department of Physical Therapy, where she taught course content in neurorehabilitation, evidence-based practice, gait analysis, and orthotic management. She has been an active member of the American Physical Therapy Association's Academy of Neurologic Physical Therapy, where she has provided leadership and service on committees and task forces related to entry level physical therapy education, neurologic clinical specialization and post-graduate residency training.
Zablotny earned a bachelor of science in physical therapy from the University at Buffalo, a master's degree in physical therapy from the University of Southern California, and a doctor of physical therapy degree from the Massachusetts General Hospital Institute of Health Professions. She has been a board-certified neurologic clinical specialist since 1993.