Nancy S. Thurston

,

PsyD, ABPP/CL

Board Certified in Clinical Psychology

Professor of Psychology

Specialties & Research Areas:
Psychoanalytics
Psychodynamic
Assessment
Shame
Clergy/Pastoral Counseling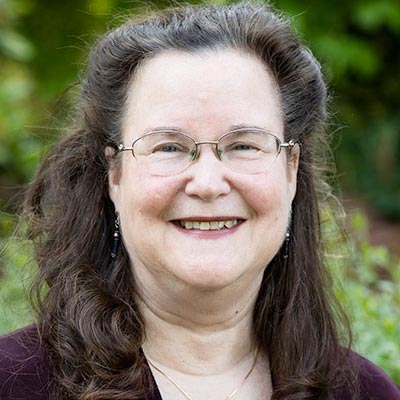 Nancy Thurston, PsyD, ABPP/CL, is a graduate of Hope College. She received her MA and PsyD in clinical psychology from Central Michigan University. Nancy is a certified psychoanalyst and serves as the chair of the Progression Committee of the Brookhaven Institute for Psychoanalysis and Christian Theology.  She is also on the Committee for Accreditation of the American Board of Accreditation for Psychoanalysis.  Prior to arriving at George Fox, she served on the faculty at Fuller Seminary's Graduate Department of Clinical Psychology for nine years. She is a board-certified psychologist who is licensed in California and Oregon, and is a fellow of the American Academy of Clinical Psychology. She is a member of Division 36 (Psychology of Religion) of the the American Psychological Association, where she served on the Executive Committee from 1990 to 2001.
Dr. Thurston's research interests include outcome studies on psychoanalytic therapy as well as on clergy assessments. She has also done research to create a projective assessment tool of shame dynamics (the Thurston-Cradock Test of Shame) (Thurston, 2010).
For the past 25 years, Dr. Thurston's practice has included psychological assessment for candidates for ordained ministry. More recently, she has also become the psychological consultant to Portland Seminary. She also provides psychoanalytic therapy to her patients, with a specialty of therapeutic work with pastors.