Peggy Gibbons

,

MSW

BSW Field Director

Assistant Professor of Social Work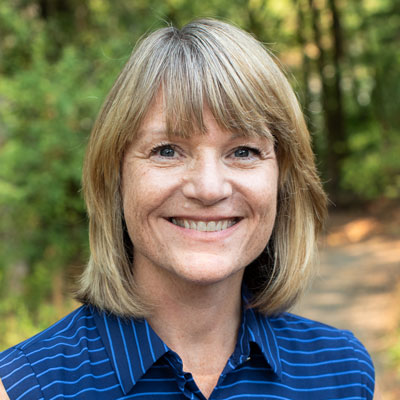 Peggy Gibbons joined George Fox as an assistant professor of social work in 2018. She taught previously in the school's social work department for two years on an adjunct basis, and from 1999 to 2003 she was on the George Fox School of Social Work Advisory Board.
Previously, she worked extensively in healthcare and community development. A common goal in her previous jobs has been to develop programs which increase access to primary medical and mental health care for rural and underserved populations. Gibbons has served as a clinical operations manager for Optum TelePsych Services of Austin, Texas (2011-14), as a clinical outreach coordinator with the Texas Association of Community Health Centers (2010-11), and as a program specialist with the Texas Primary Care Office in the Department of State Health Services (2007-10). She also has worked for the Oregon Primary Care Association and Oregon Primary Care Office.
Gibbons has also been a school counselor at Edwards Elementary School and Chehalem Valley Middle School in Newberg and at Melissa Ridge Elementary School in Melissa, Texas (2005-07). She holds a master of social work degree from Portland State University (1999) and a bachelor's degree in journalism from Northern Arizona University (1981).