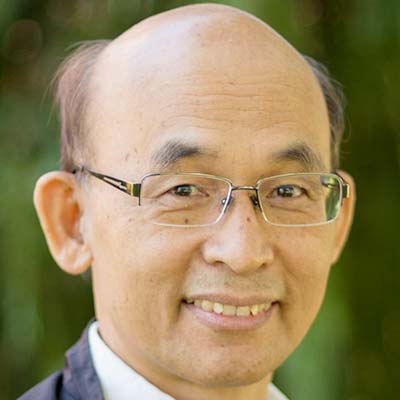 Muh Bi Lin, also known as "Toby," made the move from Taiwan to Oregon to serve as an associate professor of social work in 2015. In the previous two years he served as the head of the Department of Social Policy and Social Work at National Chi-Nan University in Taiwan. Also, since 2009, he worked as an associate professor in the department, teaching courses that included nonprofit leadership and management and general education courses on love, marriage and family.
From 2010 to 2014, Lin was a senior advisor for World Vision Taiwan, a Christian humanitarian organization. He taught previously in the U.S. as an associate professor of social work at Western Kentucky University (2003-08), and for about nine years he was the chief operating officer of the China office of World Vision International, based in Hong Kong (1994-2003).
He holds a PhD in social work from the Graduate School of Social Work at the University of Denver (1997), a master of social work from the same school (1988) and a bachelor's degree in sociology from Soochow University in Taiwan (1977). He and his wife Lisa are both involved in various kinds of marriage and family ministry.