Rebecca Yazzie

,

PhD, MSW, LCSW

Director, Master of Social Work Program

Associate Professor of Social Work

Areas of Expertise
Trauma informed care agency training
Special populations (justice involved persons and substance abuse)
Adolescents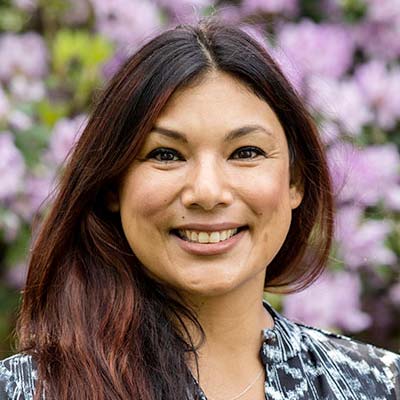 Rebecca Yazzie is a licensed Clinical Social Worker and holds a PhD in social work and social research from Portland State University (2017). She joined the university in 2015 and now serves as an associate professor and as director of the master of social work program.
In previous years, she worked as a principle executive manager with the Oregon Youth Authority as the treatment services supervisor at the MacLaren Youth Correctional Facility in Woodburn, Oregon. She also taught on an adjunct basis at George Fox in the spring of 2014, has been an adjunct at Portland State University (2008-2011), and was a University 101 peer facilitator at Arizona State University.
Rebecca has gained over 20 years of clinical experience in various settings, including juvenile correctional facilities, jails, schools, hospitals, private practice and community-based emergency response agencies. She is a licensed clinical social worker and enjoys developing and supporting new social workers towards licensure. She has a passion for servant leadership and is highly involved in the social justice ministry at her parish community, Holy Trinity. She has served as a board member for Catholic Charities of Oregon since 2016. 
She also holds an MSW from Arizona State University (2005) and a bachelor's degree in justice studies from Arizona State (2001).
She is originally from Phoenix and enjoys outdoor activities, including hiking and traveling in the Pacific Northwest. 
Research Interests
Adolescent mental health

Organizational factors in mental health service provision
Agency trauma training and development