At A Glance
Accreditation
CACREP; approved by Teacher Standards and Practices Commission of the state of Oregon
Semester Credit Hours
60 (63 for Track II students)
Cost per semester credit hour
$760*
Tuition cost for entire program
$45,600* ($47,880* for Track II students)
* All stated financial information is subject to change. Financial aid available.
Become a
School Counselor
If you desire to impact the next generation as a professional school counselor, you've come to the right place. George Fox's Master of Arts in School Counseling and Certificate in School Counseling programs will equip you to combine the roles of mental health professional and educator to work with children in public or private schools.
As a graduate of our program, you will …
Know how to develop, implement and evaluate a comprehensive developmental school counseling program aligned with the American School Counselor Association's National Model
Facilitate students' personal/social, career, and academic development through classroom lessons and individual and group counseling
Advocate for all students' holistic development and to that end consult and collaborate with parents, teachers, administrators, and other community members
Spiritual Integration
Because of George Fox University's identity as a Christian university, the programs in the Graduate School of Counseling are grounded in and shaped by our commitment to an integrated understanding of the Christian faith and mental health that embraces diversity and promotes justice.
Our approach to spiritual integration does not specifically prepare graduates to be Christian counselors or work at faith-based organizations.
All together, we believe it's our duty to prepare our students to know how to integrate the worldview of any person they work with, whether or not they share the same spiritual perspectives.
Program Philosophy
Our school counseling programs are rooted in the belief that:
Students have physiological, psychological, relational, spiritual, and educational needs.
School counselors need to use appropriate and ethical school counseling and guidance skills when working with students, families, schools and community systems.
School counselors need to possess skills for working effectively and respectfully with students of different ages, diverse backgrounds, varied developmental stages, and varied cognitive, emotional, and physical abilities.
School counselors should be able to articulate the integration of their world and life view with their identity and practice as professional school counselors.
School counselors must think critically, transform practice, and promote justice.
Program Advantages
Courses taught from a systemic perspective
Full time, accessible, widely trained faculty
An environment that encourages the integration of faith and learning
Opportunities to interact with students who are pursuing other mental health professions
Flexible schedules (day, evening and weekend classes) for working adults
Two-, three-, and four-year program options
Accredited by the Council for Accreditation of Counseling and Related Educational Programs (CACREP)
Prepares grads for a blended professional identity as both educational leaders and mental health professionals
A convenient Portland Center location
Employment Outlook
As a graduate of the program, you can expect favorable job prospects, according to U.S. News & World Report, which recently ranked school counseling No. 11 on its "Best Social Services Jobs" list. In addition, the Bureau of Labor Statistics projects employment of school and career counselors is projected to grow 8 percent from 2019 to 2029.
Licensure
There are three paths available to move you toward a K-12 School Counselor License.
Track I: Counseling master's degree available to individuals with two-plus years of documented experience as a licensed Oregon teacher
Track II: Counseling master's degree available to individuals without two-plus years of licensed teaching experience. Included with Track II is a six-credit sequence that includes a 100-hour teaching practicum.
Licensure Only: A Certificate in School Counseling is available to individuals with a master's degree in a mental health profession.
Field Placements
Field placements at George Fox are scaffolded to provide students the opportunity to focus stepwise on their skill development for all of what school counselors do.
The first placement, the School Counseling Clinical Practicum, is a 100-hour supervised placement in a public or TSPC-approved private school per CACREP requirements. Students forge strong counseling skills that contribute to the mental health provider part of being a school counselor (licensure-only students are exempt).

The second placement, the School Counseling Teaching Practicum, is a 100-hour placement in a classroom in a public or approved private school per TSPC guidelines. Students learn classroom management, curriculum development, and differentiation so as to provide equitable classroom lessons and sharpen educational leader skills (Track I students are exempt).

The final placement, the School Counseling Internship, requires a minimum of 600 clock hours of supervised school counseling experience in a public or TSPC-approved private school per CACREP requirements. Interns engage in all the work school counselors do.
Kelley Young
Masters in School Counseling
I am better equipped to do the work because of the experiences in the program because they are all interconnected. The work I do for my personal self is directly reflected in the work I can do for others. I hope to be a consistent advocate and recognize my tools that I've cultivated in order to honor each unique person and walk with them through this journey of life. I feel fully equipped due to the thorough experiences this program has offered.
Questions?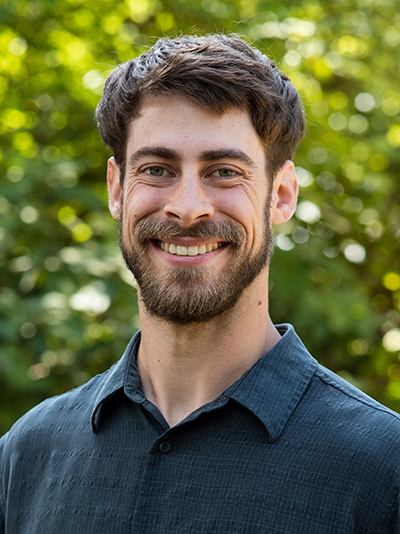 Admissions Counselor, Graduate Counseling Programs