Early Action Applications Due
Nov. 1

Traditional Undergrad | fall 2022
There
is
joy
in thriving, in failing, in resting, in working, in faith, in doubt.
There is joy in connection, in being known.
There is joy in challenge, in standing tall.
This is joy. Rejoice.
Oregon's Nationally Recognized Christian University
George Fox
University
America's Best
Colleges Forbes
#1 Christian College
in Oregon Niche
Best Undergraduate
Teaching U.S. News
Be Known Video
Be Known
At George Fox, each student will be known –
personally, academically and spiritually.
To Be Known
It's the hope each student brings to the college experience. To be known by name. To be understood, valued, and encouraged.
At George Fox, to be known means that professors and staff connect with students in authentic ways – personally, academically, spiritually – recognizing that we all come to this place with different backgrounds, life experiences and dreams for the future. To be known means that students not only learn new ideas, they share their own. To be known means to be heard.
When students feel what it's like to be known in this way, they become inspired. And that's when real change happens. Knowledge moves from the mind to the heart. Careers turn into callings. Faith turns into action. And that's why we begin with a simple promise, that each student will be known.
Traditional four-year bachelor's degree programs, typically for recent high school graduates
Adult Bachelor's Degree Completion
Accelerated programs for working adults to finish their bachelor's degree
Masters and doctoral degrees, as well as other programs beyond a bachelor's degree
One of America's Top
Christian Colleges
Change the world with an education recognized nationally by U.S. News & World Report and Forbes
Discover the joy of accomplishment in one of our more than 60 undergraduate academic programs
Test your resilience and resolve as an adult degree, seminary, masters or doctoral student
Embrace a community of over 4,000 fellow students at four Oregon sites
Engage our culture as a change agent who reflects the love of Christ
Hear Our
Stories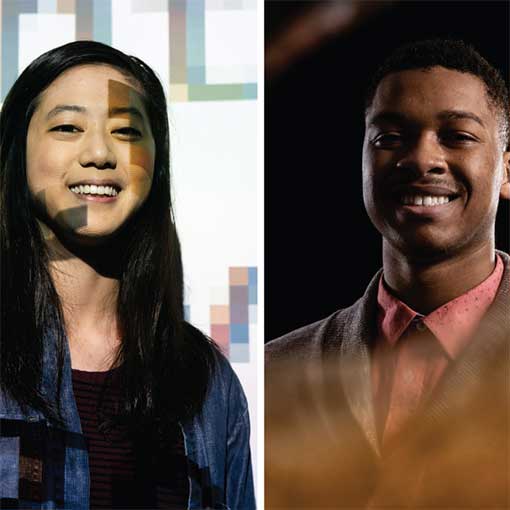 What's Next
Recent grads Lydia Taw and Kevin Tshilombo move on to careers at Amazon and Microsoft.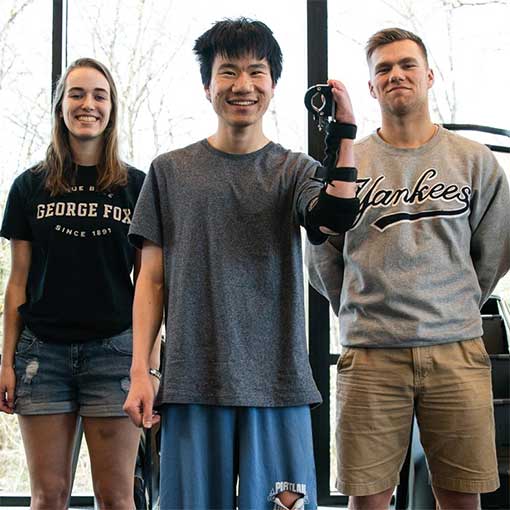 Strength in Numbers
For years a limb abnormality kept Evan Bonazzola from working out – until a team of student engineers created a solution that led to a day he won't soon forget.