Maddie's
Be Known

Story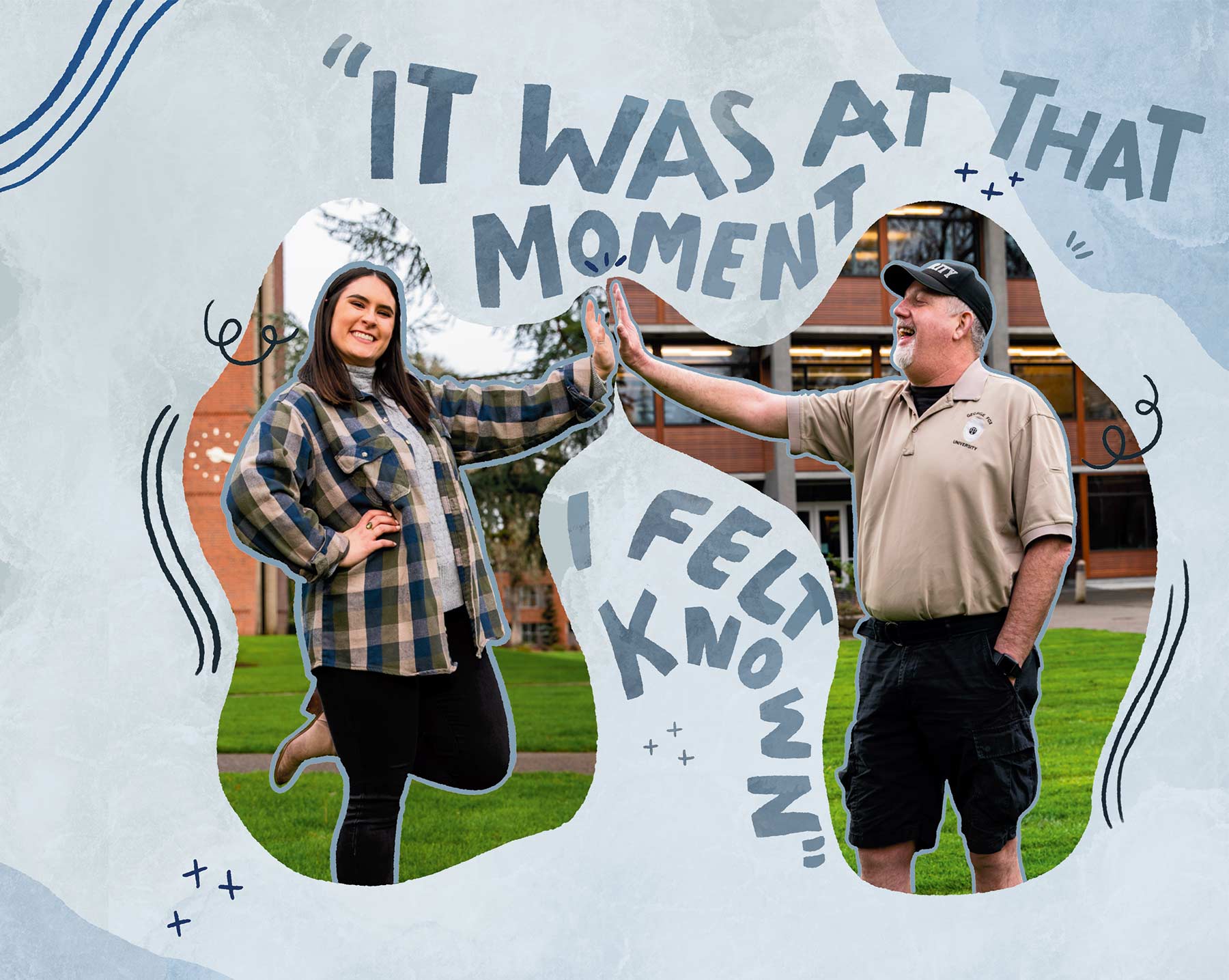 "On a late Sunday night, I went to an empty classroom in the Stevens Center to practice a presentation I had to give the next morning.
I was feeling pretty unprepared and anxious about the presentation, so I was just rehearsing all my material when the classroom door opened. A security guard walked in to check who was in the room.
He didn't see me at first. I said hello and startled him!
I was around the corner so he didn't see me, but after I apologized for scaring him, he, without hesitation, sat down at a desk and asked me to give my presentation. With open ears and a kind heart, he listened to my presentation and gave me extremely helpful feedback.
To my surprise, he revealed that he used to be a language arts teacher for 20 years! He joked about coming to watch my presentation and helped calm my nerves about my public speaking assignment. It was at that moment I felt known not only as a student but as a person in this community. It was a really sweet experience, and he didn't even hesitate to listen to me."