Travis Ross

,

PhD

Assistant Professor of History

Teaching & Research Interests
Histories of science and technology
Business history
History of the book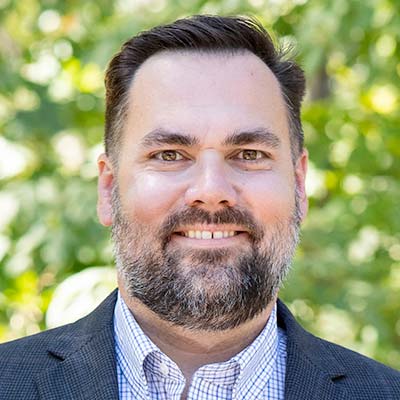 Travis Ross joined the university in 2022 as an assistant professor of history and director of the Humanities Plus program. He spent the previous four years at Yale University, where he was a postdoctoral fellow in the Yale Center for Medical Informatics in the institution's School of Medicine (2020-22) and a lecturer in the Department of History (2018-20).
His areas of expertise include the histories of science and technology, business history, and the history of the book. He has taught topics that include the regional histories of the American West and California, the history of capitalism, and book collecting, especially western Americana.
Ross earned a PhD in history from the University of Utah (2017) and holds a master's degree in history from the University Nevada, Reno (2012), a master of divinity degree from Vanderbilt University (2009) and a bachelor's degree in English and religion from Wabash College (2006).
He gained experience as a public historian during graduate school, leading the interagency team behind the Autry Prize-winning exhibit "Utah Drawn: An Exhibition of Rare Maps," a collaborative effort of the Utah Division of State History and the Utah Capitol Preservation Board (2016-18).
Ross lives in McMinnville with his wife Julie, his sons Dillon and Cameron, and their dog Spot. The Rosses have enjoyed hiking nearly every region of the country, and they look forward to exploring the many trails of Oregon's beautiful and diverse landscape.
Education
PhD, University of Utah
MA, University of Nevada, Reno
MDiv, Vanderbilt University
AB, Wabash College