Earning a bachelor's in the elementary education degree completion program at George Fox University allowed Kayla Kneeland to stay invested in her community on the Warm Springs Reservation, making an immediate and lasting impact where she was born and raised.
Warm Spring K-8 Academy serves more Indigenous students than any other school in the state. Located on the Warm Springs Reservation in Jefferson County, Oregon, about 88% of the school's students are Native. As of 2020, only 11% of teachers shared their background. 
For Kayla Kneeland, this was an opportunity. 
"I was really surprised at the lack of Native teachers that we had in our own school. I wondered, 'Why can't we flip this? We need more Native teachers here teaching our kids.'" 
Born and raised on the reservation, Kayla understands the culture and community that makes Warm Springs K-8 Academy a special place. She's proud that students get to learn Native languages as part of the school day, for example, and that access to educational opportunities and support – in a community that's historically been underserved – is growing.
"Our school is very unique. We're really family-oriented; we're culturally focused; we're resilient."
Kayla's career in education started as an educational assistant working in a life skills classroom, where she was dedicated to providing intensive support and accommodations for high-needs kids. She quickly developed a love for working with students, especially in the special education setting. 
"Being able to relate to students and their community and culture is huge. It helps instill confidence. I realized the impact that a teacher could make in students' lives by giving them every opportunity and not cutting any opportunities short. For me it really opened my eyes to how important that role is." 
But, for Kayla, becoming a licensed and endorsed special education teacher felt like a faraway dream.
"With all of the hoops and assessments and tests and degrees and endorsements, I thought, 'There's no way I could ever do that.'"
It had taken Kayla 10 years to finish her associate's degree. As a young mom who was working full time, she could only manage one class at a time through the community college. A bachelor's degree might have seemed out of reach, but then a colleague told her about an accelerated education program at George Fox University.
She immediately looked into it and learned she could get her teaching license in just 20 months.
"The 20-month accelerated program was key for me. I have four kids – and the two youngest I had while I was getting my bachelor's degree at George Fox," Kayla laughs.
"I was blown away by how quickly the supports were in place – like the mentoring and the student-teaching opportunities. I feel like I could not have gotten my teaching licensure without the support and mentors that were embedded in this program." 
Kayla was able to keep working as an educational assistant and do her student teaching through the role she already held at Warm Springs K-8 Academy. This partnership allowed her to keep her job and immediately put the things she was learning in the elementary education program into practice in her day-to-day work.
"Everything that I was learning to do and all of the research-based strategies helped me provide a more equitable education for my students. Not just some of my students, but all of them."
She credits her success in the program to a solid support system – her husband, parents and colleagues – as well as the support she received from professors and staff in the program itself.
"Katy Turpen [director of the program] made all the difference for me. I've never had a professor who was so focused on student outcomes and equitable education. I would not be sitting here as a teacher without the support that Katy gave me."
That strong foundation in equitable education turned out to be instrumental in Kayla's journey. After getting her teaching license, she became a fifth-grade teacher at Warm Spring K-8 Academy. She implemented many of the strategies she learned in her classroom – like small-group instruction and leveraging technology.
Even with a classroom of her own, Kayla's passion remained in special education. Just a year after graduating from George Fox, she enrolled in a master's degree program focused on Indigenous teaching methodologies and earned her special education endorsement.
"The foundation that George Fox gave me – the skills and strategies and everything I learned with my bachelor's degree – completely coupled with and mirrored what I learned in my special education endorsement. Without the strong foundation, my master's degree would have been much, much harder." 
Now Kayla is a special education teacher for third- through fifth-graders. She runs a resource room, focusing on small groups working on specific skills. And she's making a tangible impact on the community where she grew up, as a relatable educator and an example to all the kids watching.
"I keep coming back to my first class of fifth-graders. They have watched me go through this whole process – graduating from George Fox and leaving for a year to get my master's."
"With us Native Americans, having to leave our reservation to attend a university is a big barrier. I said, 'I promise I'll be back.' And now, coming back this year, those students are all seventh- and eighth-graders. And they're realizing they will be able to do this someday, too."
Learn more about George Fox's Education Degree Completion Program
Questions?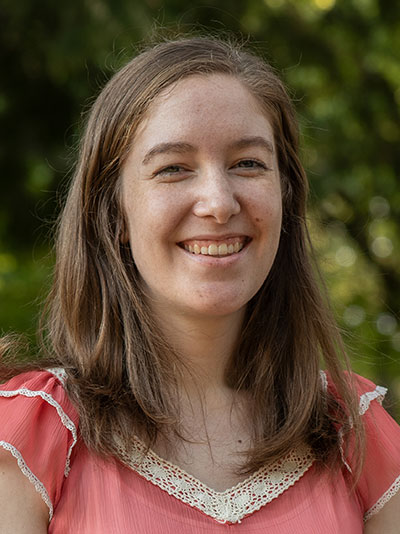 Admissions Counselor, Education Degree Completion