At a Glance
14-24 Months
Program length
Portland or Online
Location
Format
In person or remote, part time
Cost per Semester Credit Hour
$910*
Tuition Cost for Entire Program
$29,120*
Accreditation
ACBSP (Accreditation Council for Business Schools & Programs)
Average Class Size
15 to 25 students
* All stated financial information is subject to change. Financial aid available.
Why

Earn an MBA at

George Fox

?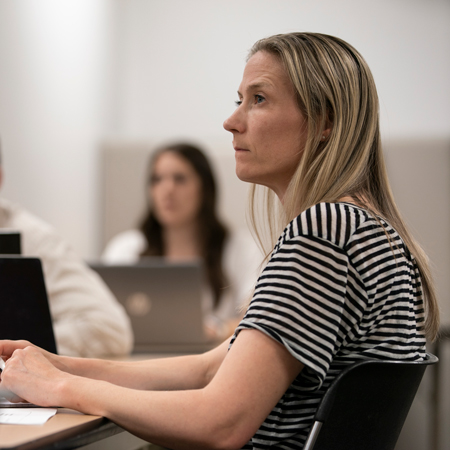 Let's face it: MBAs are everywhere. You could earn one from any number of institutions across the country. Why choose George Fox's MBA program?
Our program gets results. You will find our graduates in the world's most-recognized companies, from Nike and Hewlett-Packard to Verizon, Intel and Fidelity Investments.
In short, whether you are looking for career growth, desire a career change, or seek professional and personal enhancement, an MBA from George Fox University will provide the tools necessary to achieve your personal goals and give you an opportunity to increase your salary and improve your business acumen.
Beyond that, our program offers:
A consistently ethical perspective on business
A character-building leadership focus
Small cohorts and regular interaction with other students and faculty
Numerous networking opportunities
In-person and fully online options
What

Sets Us Apart
Development of Soft Skills
Like most MBA programs, we cover foundational knowledge and practical application, including quantitative methods, finance and strategy. But here's what sets us apart: our emphasis on developing the soft skills – communication, presentation, critical thinking, decision-making, emotional and cultural intelligence, and leadership. That's what will give you the leg up against the competition.
Flexibility
Virtually all of our students continue to work while in our program. Attend class in person or remotely via Zoom on Tuesday evenings, or take advantage of our fully online, asynchronous option. You'll cover the same curriculum, have access to the same faculty and meet the same standards no matter which option you choose.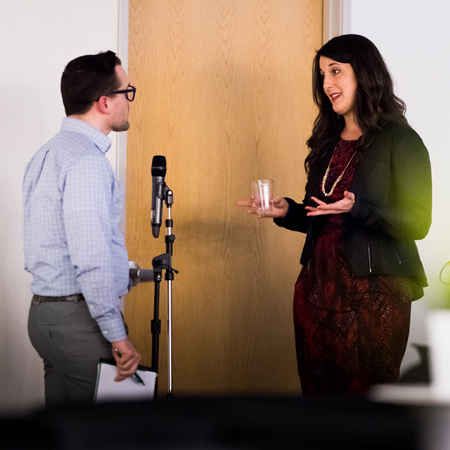 Practical Application
Apply what you learned in class on Monday to a project at work on Tuesday. Our program is designed for real-world application. Class discussions and readings are balanced with projects and case studies to demonstrate how theory is applied in the real world. Your final project in the program is client based and will utilize all of your skills and knowledge to meaningfully contribute to an organization of your choice.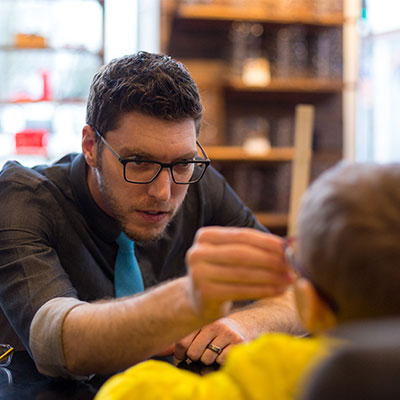 An Emphasis on Servant Leadership
A George Fox MBA is known for preparing competent leaders who are ethically grounded, globally engaged and socially responsive. That's because we emphasize a business-beyond-the-bottom-line approach, incorporating courses on building ethical organizations, developing world-class leaders, and personal and organizational effectiveness.
Our Cohort Model
Looking for community? You will find it in our Portland-based program, as you will progress through the entire sequence of courses with the same cohort of experienced professionals. Our cohort model encourages interdependence and social support that often continues after you graduate. An additional benefit is a strong network of professional contacts.
Individualized Attention
As a Christian university, George Fox seeks to develop the whole person, academically, socially and spiritually. We limit our class sizes to ensure our experienced faculty give personal attention to each student. At George Fox, you'll be in a place where everyone – faculty, staff and classmates – knows your name.
Employers of Our MBA Students and Alumni
Flexible and Convenient
Choose how to attend classes:

In person at our Portland Center (near Tigard)
Remotely via fully online classes (asynchronous)

Choose the schedule that fits your life:

Weekly on Thursday evenings from 5:30 to 9:30 p.m. (in-person option)
At your convenience (fully online option)
Curriculum
Our curriculum is streamlined to get you in and out in 14 months in the Portland-based program or 24 months in the fully online program – there's no fluff here, but we still have everything you need. Take a look at what you'll be studying and imagine what these skills could do for your career.
Professional Certification Options
Want to add a specialization to your degree? Starting next year, George Fox will offer optional professional certification programs comprising one to three courses that you take toward the end of the program. Delve into business analytics or project management and level up your degree.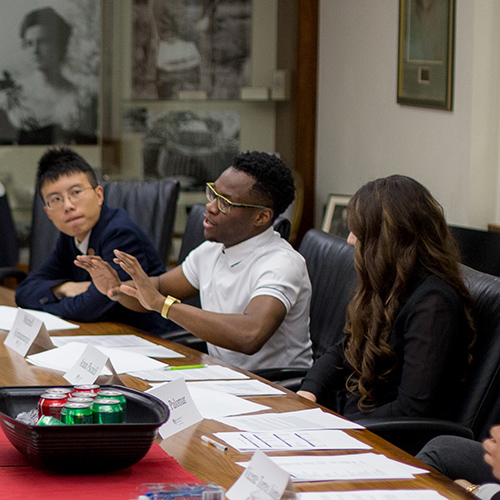 Business Analytics Certificate
The business analytics graduate certificate consists of the following three 3-credit courses that will be offered starting in spring 2023 (after completion of the BUSG 540 or 541 Business Analytics prerequisite):
BUSG 600 Business Analytics: Descriptive Analytics and Forecasting

BUSG 603 Business Analytics: Applied Analytics and Predictions

BUSG 606 Business Analytics: Prescriptive Analytics and Modeling
The cost per credit is $910, which means you'll pay an additional $8,190 for the Business Analytics Certificate.
In today's fast-paced business environment, project managers are key to a team's success. This certificate program will teach you the framework and practices of the Project Management Institute (PMI) and how to integrate the methodology into your own work. You'll learn how to effectively communicate, manage, problem-solve and drive efficiencies while working with cross-functional teams in a variety of settings.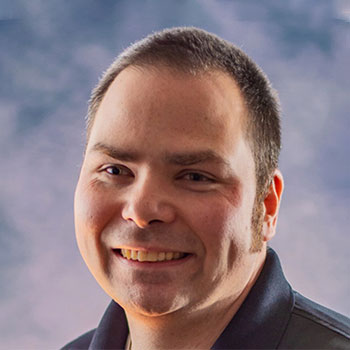 Richard Bacon
MBA graduate in Strategic Management, Class of 2020
The George Fox MBA program really opened my eyes to the concept of servant leadership and my responsibility as a business leader to help my team find intrinsic fulfillment in the work that they do. Through the MBA program, I learned what it means to be a leader—it isn't about fancy job titles; it's about empowering my team and facilitating their success. I'm thankful for the perspective I developed through the program because it has allowed me to more effectively contribute to the success of my company, as well as better understand what drives me to succeed at work each day.
Questions?
Admissions Counselor, MBA Program