At a Glance
14-24 Months
Program length
Portland or Online
Location
Format
In person (14 months) or online asynchronous (24 months)
Cost per Semester Credit Hour
$940*
Tuition Cost for Entire Program
$30,080*
Accreditation
ACBSP (Accreditation Council for Business Schools & Programs)
Average Class Size
15 to 25 students
* All stated financial information is subject to change. Financial aid available.
Make an

Impact

.
For

Good

.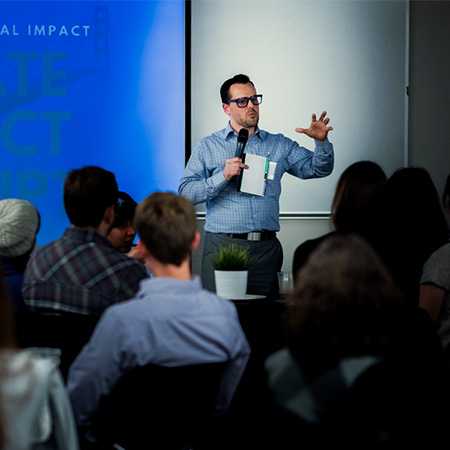 Tap into the power of diverse perspectives and unleash your potential as an ethical leader. Whether you want to launch a business, steer a nonprofit or drive innovation for a Fortune 500 company, our MBA community will empower you to make a lasting impact in a world that demands creative, sustainable solutions.
Build Something That Lasts
Elevate your leadership skills, expand your professional network and connect deeply with your professors and peers at a university that's ranked among the nation's best by Forbes.
Flexible & Convenient

Get an education that's built around you. Attend classes at our Portland Center or complete your coursework online and on your own schedule.

Ethical & Transformational

Gain a deep understanding of ethical issues that arise in the workplace and develop the decision-making tools you need to transform organizations and lead with integrity.

Focused on Leadership

Our alumni are leaders at companies like Nike, Intel and Fidelity Investments, and 80% of our graduates say the program helped them get a promotion, land a new job or earn more money.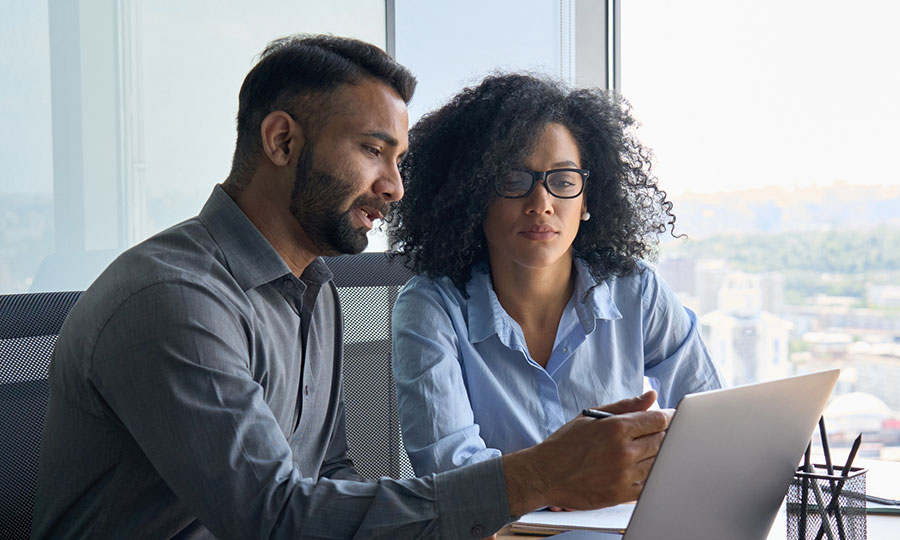 Go Beyond the Bottom Line
Our ethics-based, holistic curriculum goes beyond the bottom line. At George Fox, we focus on developing the whole person – academically, socially and spiritually. Our MBA program will ground you in wisdom, bring out the best in your character and prepare you to change the landscape of any organization.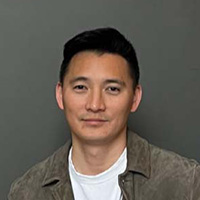 "The emphasis on transformational and servant leadership has always stuck with me as I've progressed in my career," says Joe Ahn, global director of marketing for ECCO Shoes. "The program also did a good job of involving us in local community businesses as consultants working through real-life challenges."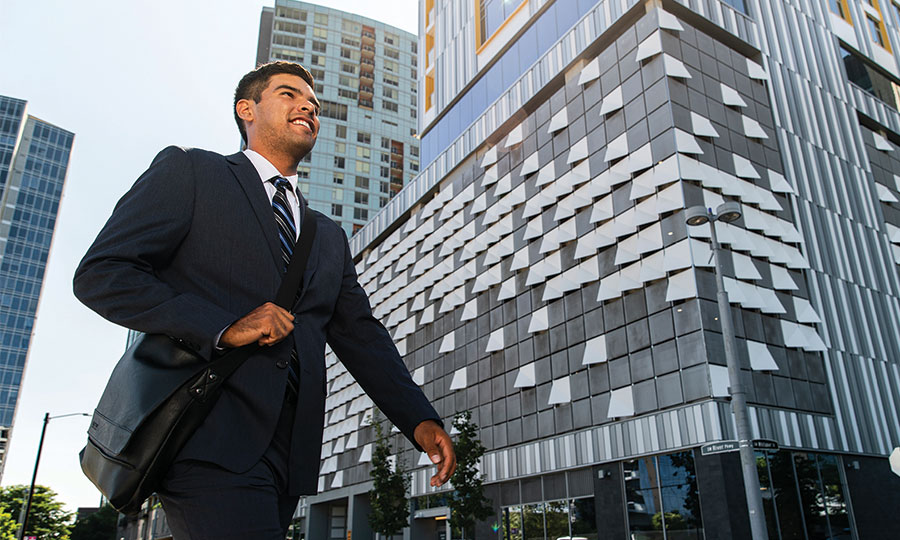 Get Down to Business
Apply what you learn in class to your career immediately. We blend thought-provoking discussions with projects and case studies so you can see how organizations apply theory to business practices. In your final project, you'll leverage your knowledge and experience to meaningfully contribute to a business or nonprofit of your choice.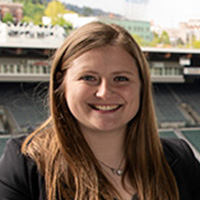 "Enrolling in the MBA program while working full time was a great asset to me," says Jensyn Lown, camp manager for the Portland Timbers. "I was able to take projects assigned from class and apply them to my real-world job."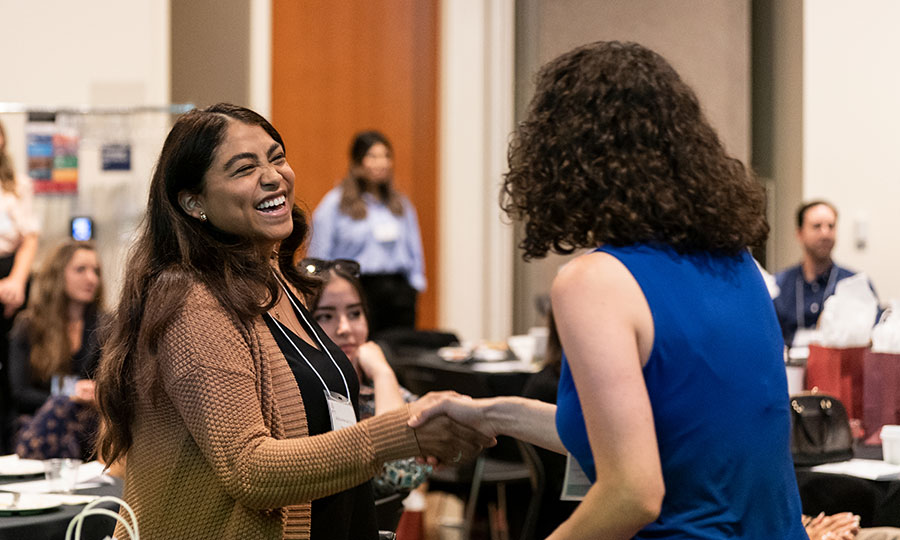 Distinguish Yourself
Go beyond the basic skills that other MBA programs emphasize. Become an expert communicator and purposeful decision maker with cultural and emotional intelligence. Those are the qualities we'll help you integrate into your professional life, and they'll be a source of distinction and strength throughout your career.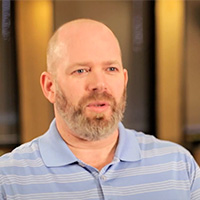 "Fox didn't just open my eyes to the core competencies of business acumen," says Justin Winn, a senior IT project for Marion County, Oregon. "It also combined mathematics and the hard sciences with the soft part of just being human and relating to people."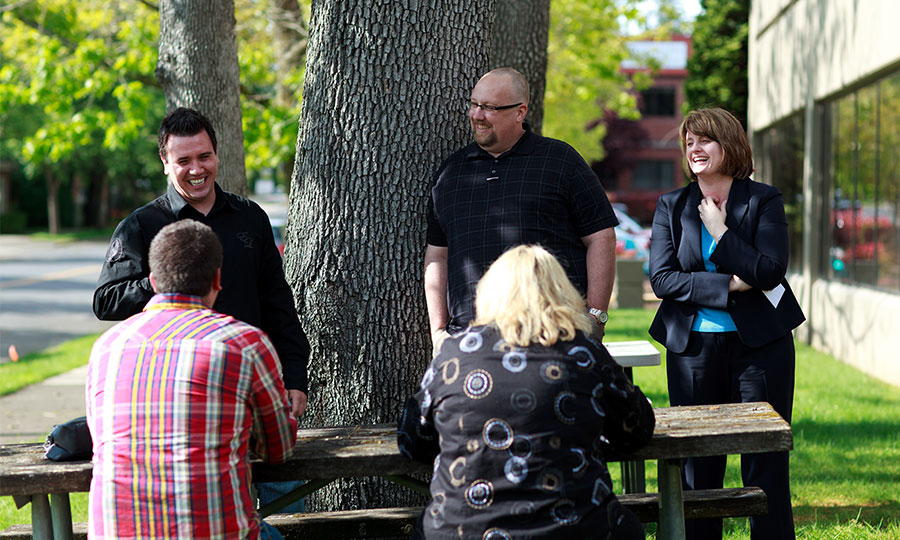 Forge a Lifelong Network
Don't just add a line to your resume – be part of a learning community that reflects a broad range of life experiences. Whether you're sharing ideas with classmates in person or gaining insights from professors online, you'll build relationships that stand the test of time. You'll also have access to exclusive networking opportunities that open doors and transform your professional life.
"I learned so much from my classmates, especially since we all had different styles of executing our work," says Brianna Herron, a project coordinator for Opus Agency. "We had to learn how to work together, and I believe learning to work with different types of people will continue to help me with my career."
Employers of Our MBA Students and Alumni
Curriculum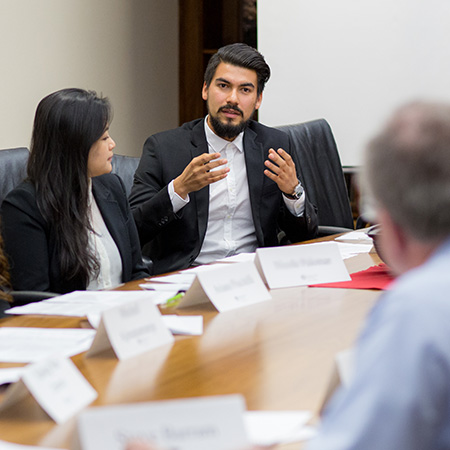 Our curriculum is streamlined to get you in and out in 14 months in the Portland-based program or 24 months in the fully online program – there's no fluff here, but we still have everything you need. Take a look at what you'll be studying and imagine what these skills could do for your career.
Professional Certification Options
Want to add a specialization to your degree? George Fox offers optional professional certification programs comprising one to three courses that you take toward the end of the program. Delve into business analytics or project management and level up your degree. 
Business Analytics Certificate
The business analytics graduate certificate consists of the following three 3-credit courses:
BUSG 600 Business Analytics: Descriptive Analytics and Forecasting

BUSG 603 Business Analytics: Applied Analytics and Predictions

BUSG 606 Business Analytics: Prescriptive Analytics and Modeling
Applicants for the Business Analytics Certificate must hold an MBA degree and have completed a masters-level business analytics course prior to enrolling. The cost per credit is $940, which means you'll pay an additional $8,460 for the Business Analytics Certificate.
In today's fast-paced business environment, project managers are key to a team's success. This certificate program will teach you the framework and practices of the Project Management Institute (PMI) and how to integrate the methodology into your own work. You'll learn how to effectively communicate, manage, problem-solve and drive efficiencies while working with cross-functional teams in a variety of settings.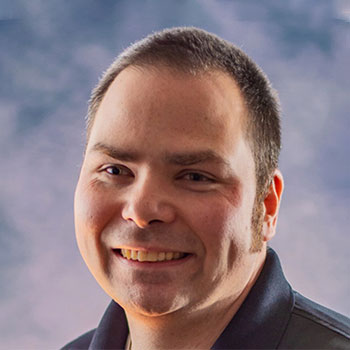 Richard Bacon
Enterprise Applications Manager, Tillamook County Creamery Association
The George Fox MBA program really opened my eyes to the concept of servant leadership and my responsibility as a business leader to help my team find intrinsic fulfillment in the work that they do. Through the MBA program, I learned what it means to be a leader. It isn't about fancy job titles; it's about empowering my team and facilitating their success.
Questions?
Admissions Counselor, MBA Program