Portland Seminary Offers New Degree Program for Leaders Who Work Outside the Church
A new Portland Seminary degree program is addressing the need for a professional doctorate for ministry leaders who work outside the church – those in bivocational, nonprofit, marketplace ministry, counseling, social work or business-as-mission environments.
The three-year, cohort- and online-based Doctor of Leadership in Global Perspectives program features a lead mentor, Jason Clark, and includes three in-person gatherings in locales around the world.
"We live in an era of disruption, upheaval and uncertainty, and we need Christian leaders who are willing to step forward and guide our communities and organizations into a hopeful future," Clark says.
Each week, 12 to 18 students in the cohort join a videoconference conversation with Clark and engage one another weekly on a public blogging platform. Students also regularly interact with project faculty in small peer groups each semester.
In addition, the program includes three face-to-face intensives, called "Advances," over the course of study. Upcoming Advances are tentatively scheduled in Cape Town, South Africa (2022), London (2023) and Washington, D.C. (2024).
"This degree provides an opportunity for us to meet the needs of a wider population of Christian leaders," says Loren Kerns, director of Portland Seminary's Doctor of Ministry programs. "When we did our market research, we discovered very few leadership degrees that engage the discipline of leadership from a Christ-centered, theologically informed and faith-affirming perspective. The seminary is uniquely qualified and best positioned to offer such a terminal degree."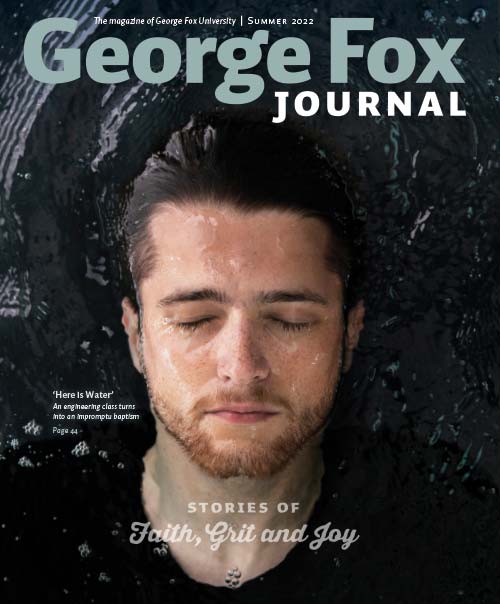 Looking for more?
Browse this issue of the George Fox Journal to read more of the stories of George Fox University, Oregon's nationally recognized Christian university.