Coach Carter's daring call attracts Hollywood's attention
The Beginning
George Fox alum Ken Carter wasn't looking for fame or even attention. He only did what he felt was right. Still, a national spotlight hit Carter in 1999, when, as the head basketball coach at Richmond High School in Richmond, Calif., he locked out his entire undefeated team upon discovering 15 of his 45 players were not honoring contracts they had signed.
"I put a chain on the gym door with a sign telling them to meet me in the library," Carter recalls. "At the time, all three levels of our program - the freshman, junior varsity, and varsity - were undefeated. We were just coming off a big tournament victory. They figured I had cancelled practice to reward them for a job well done. They walked into the library expecting one thing, and they got something else."
Carter's message was simple: Athletes aren't exempt from abiding by the rules and succeeding in the classroom just because they can wow crowds and win ball games.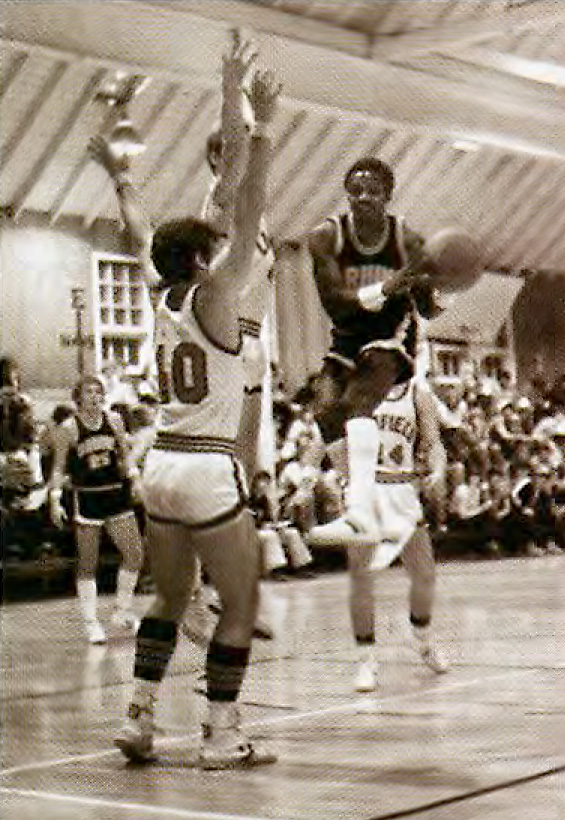 "We had failed as a program," says Carter, a George Fox student in the early 1980s. "We never released the names of those 15 kids because we had failed. The contract called for players to turn in all homework, not be tardy to class, sit in the front row in each of their classes, and to be good examples and leaders on campus. They were strict rules, and because of them some of the school's best athletes didn't want to play for me. But they were the rules, and I wasn't going to back down."
His stand triggered an outcry from parents and the community. "A lot of people were furious," Carter recalls.
The Oilers were 13-0 at the time of the lockout, and Carter's decision cost the program two forfeits and the possibility of an unbeaten season. The coach didn't allow access to the gym for one week; during a second week, the team was permitted to play its two scheduled games (both victories) but not practice. Richmond went on to reach the state tournament and advance to the second round before getting beat, but the biggest victory wasn't won on the basketball court.
Carter was flooded with letters of support from all over the country. Calls came from Rush Limbaugh, CNN, Sports Illustrated, the Los Angeles Times, People magazine, USA Today, and "The Today Show." And the coup de grace: In January, a major motion picture about Carter's stance will be released by Paramount with Samuel L. Jackson playing the lead.
The Aftermath
Carter, now 44, never saw all the publicity coming.
"I think it was just something America needed to see," he says. "Here was a coach making a stand, telling his athletes they needed to keep their grades up."
His message - that athletes had to study and not count on athletic potential as the only ticket out of inner-city life - struck a chord. Every one of his players at Richmond, where he coached from 1997 to 2002, graduated. And, remarkably, he says he never had to ante up money for another of his contract's stipulations: If a player didn't receive an athletic or academic college scholarship offer, Carter would pay his way though college.
Carter's legacy can be seen in New Orleans, where former player Chris Gibson attended Tulane and has plans to open a hotel. It can be found in Oakland, where Courtney Anderson, a member of that 1999 Richmond team, is suiting up for the Oakland Raiders of the NFL. And it can be seen in his son, Damien, who was accepted to West Point Academy upon graduation.
"I believe there are three things you need to do to change a person - put something in their hand (a contract), put something in their head (knowledge), and touch their heart," Carter says. "The kids I was dealing with were inner-city kids, and most of them were coming from single-parent homes. We exposed them to the real world of business, taking them on trips to Silicon Valley. We planted ideas in their heads. We encouraged them to think big and dream big."
The
George Fox
Influence
Carter, one of nine children, was born in Mississippi before moving to California in the seventh grade. He played basketball for the same Richmond High School program he would later coach, earning all-league honors after averaging 23.3 points a game his senior season. He graduated as the school's all-time record-holder in scoring, assists and steals - records that would not be broken until his son, Damien, came along 23 years later and broke them all.
Upon graduating from Richmond in 1977, the young Carter, then known as "Kennie," attended San Francisco State University and Contra Costa College in San Pablo, Calif. It was his play at Contra Costa that caught the attention of George Fox basketball coach Sam Willard, who recruited the quick, 5-foot-10 guard to run the Bruins' backcourt for the 1980-81 season.
"It was a good situation for me," Carter said of his George Fox experience. "It was good to go to a small-town city like Newberg. The structure was nice, and they treated me well there. I was only there about a year-and-a-half, but I left there feeling like I was one of the smartest men in America."
He credits his business instructors, most notably Roger Crabbs, for opening his eyes to business possibilities and giving him a fresh perspective.
"Dr. Crabbs told us, 'You can make a living working for someone else, but you can create a lifestyle if you own your own business,'" Carter says. "Dr. Crabbs helped me develop a different way of thinking, and once you change someone's vision of the world, he is never the same."
Carter parlayed his business knowledge into success back home in Richmond, where he owned four businesses at one time - a sporting goods store, a T-shirt business, a hair salon and a barbershop. He has since sold them, but keeps busy as an author of educational books, motivational speaker, and coach of the L.A. Rumble, a SlamBall basketball franchise. He also oversees the Coach Carter Foundation, a nonprofit mentoring program for minority youths.
The Movie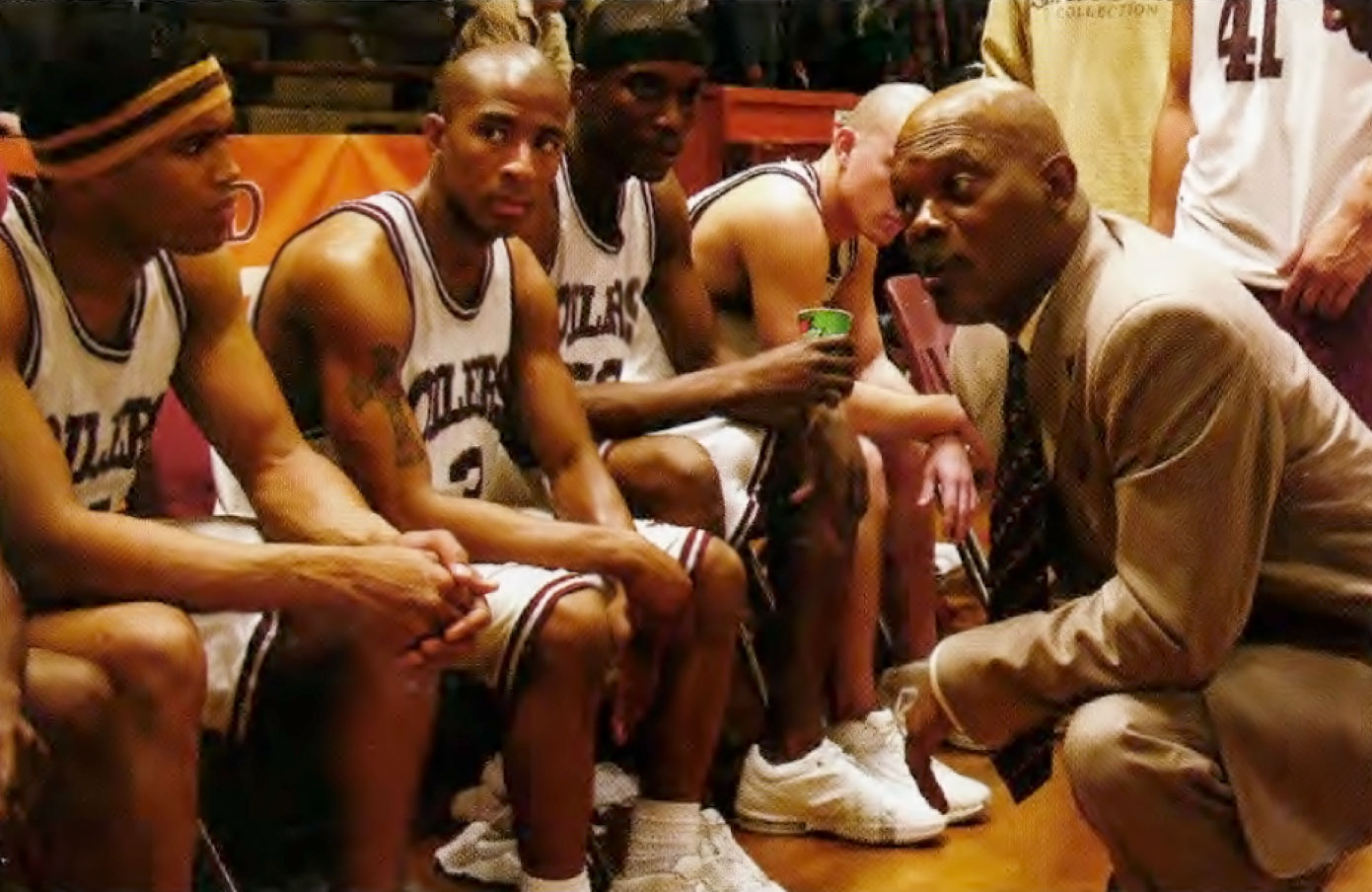 Coach Carter is scheduled for a Jan. 14, 2005 release. The film, a Paramount Pictures/MTV Films production directed by Thomas Carter (Swing Kids, Save the Last Dance), stars Jackson as the coach. Carter hopes the film, which also stars Robert Ri'chard, Rob Brown, and singer Ashanti, sends a message to student-athletes around the world.
"It's a story about real people finding real solutions to real problems," he says. "It's got something for everyone. All the players from the 1999 team are in it - they're in the crowd during games - and it really does a good job of telling the story."
Visit coachcarter.com for more on Carter.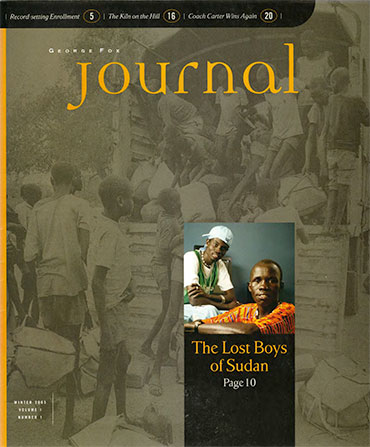 Looking for more?
Browse every issue of the George Fox Journal to read more of the stories of George Fox University, Oregon's nationally recognized Christian university.