George Fox University presents its annual Christmas concert Dec. 10-12
November 16, 2021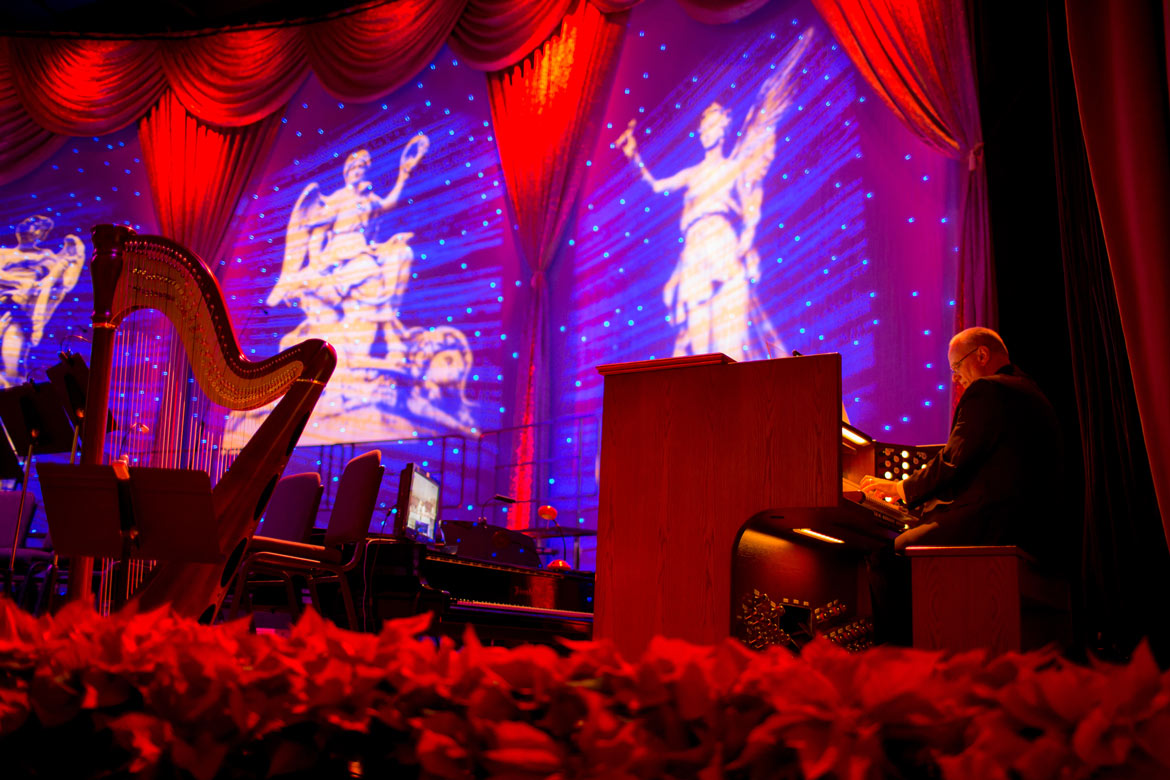 More than 150 student musicians and community members will participate in event, which will incorporate carols, Scripture reading and narration
NEWBERG, Ore. – George Fox University again invites the public to its largest concert event of the year – its annual Christmas concert – Friday through Sunday, Dec. 10-12, in Bauman Auditorium on the university's Newberg campus.
The concert, titled "O Holy Night," will be presented at 7:30 p.m. on Friday and Saturday, Dec. 10-11, and at 2:30 p.m. on Sunday, Dec. 12. Preconcert music will be offered 40 minutes before each performance. The cost is $14 for adults, $12 for seniors and George Fox alumni, and $8 for students and children. Tickets are available for purchase online at georgefox.edu/concerts. When selecting seats online, be aware that the system automatically puts a gray (social distance) seat between each selection.
Featured groups include the university's Concert Choir, Chamber Choir, Chorale, and Festival Orchestra. Performers will include student musicians and members of the George Fox community. Danielle Warner, assistant professor of music, will direct the choral portion of the concert, while Dwayne Corbin, conductor of the university's Symphonic Band and Symphony Orchestra, will direct the instrumental portion.
More than 150 student and community musicians will tell the Christmas story through well-loved carols and seasonal compositions. Complementary staging, lighting, Scripture reading and narration will enhance the production. The concert will also provide opportunities for the audience to join in singing familiar Christmas carols.
For more information on concert specifics, contact Kathy Harris at 503-554-2670.
George Fox University is classified by U.S. News & World Report as a "Best National University." More than 4,200 students attend classes on the university's campus in Newberg, Ore., and at teaching centers in Portland, Salem and Redmond, Ore. George Fox offers 60 undergraduate academic programs, degree-completion programs for working adults, and 19 master's and doctoral degrees.
-30-
Contact:
Kathy Harris
Department of Music
503-554-2670