MLK scholar Scott Finnie discusses 'Letter from Birmingham Jail' on George Fox University campus March 15
February 28, 2022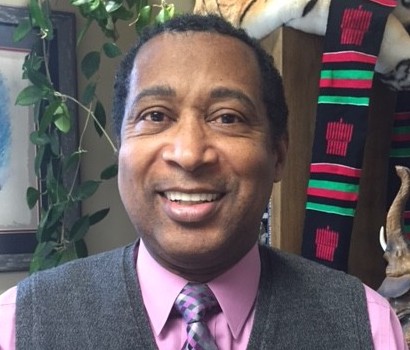 How does Dr. Martin Luther King Jr.'s hopeful, reconciling and redemptive leadership – as exhibited in his acclaimed Letter from Birmingham Jail, written in 1963 – reverberate today?
On Tuesday, March 15, George Fox University invites the public to a free special presentation, "Letter from Birmingham Jail," presented by Scott Finnie, PhD, a King scholar and faculty member in Eastern Washington University's Africana Education Program and Department of History since 1992. The event is set from 6:30 to 8 p.m. in Room 105 of the university's Hoover Academic Building.
Finnie's visit is the keynote address of George Fox's 2022 John Woolman Peacemaking Forum, named for the 18th-century Quaker who called attention to the evils of slavery. Established in 1986, the annual forum is committed to articulating peacemaking issues to the local community and to inspire attendees to diligently pursue peace.
The presentation will focus on how King's leadership changed the Civil Rights Movement and how his peacemaking principles still apply to our world today. The event will be preceded by a Steinfeldt Peace Scholars Symposium from 6 to 6:30 p.m. in the Hoover lobby, where current upperclass students committed to peace studies will exhibit their projects.
The event is being sponsored by George Fox's Center for Peace and Justice, which is also providing refreshments.
Finnie currently serves as his department's senior faculty member, its director of Africana Studies, and as the executive director of its race and cultural studies program. He has received more than 20 awards for excellence in teaching, leadership, civil rights and mentoring, and he has studied Dr. King's life and work in depth.
George Fox University is classified by U.S. News & World Report as a "Best National University." More than 4,200 students attend classes on the university's campus in Newberg, Ore., and at teaching centers in Portland, Salem and Redmond, Ore. George Fox offers 60 undergraduate academic programs, degree-completion programs for working adults, and 19 master's and doctoral degrees.
-30-
Contact:
Rob Felton
George Fox University
rfelton@georgefox.edu