Author Richard Foster Visits George Fox Campus to Present Inaugural Spiritual Formation Award to Trevor Hudson
September 28, 2022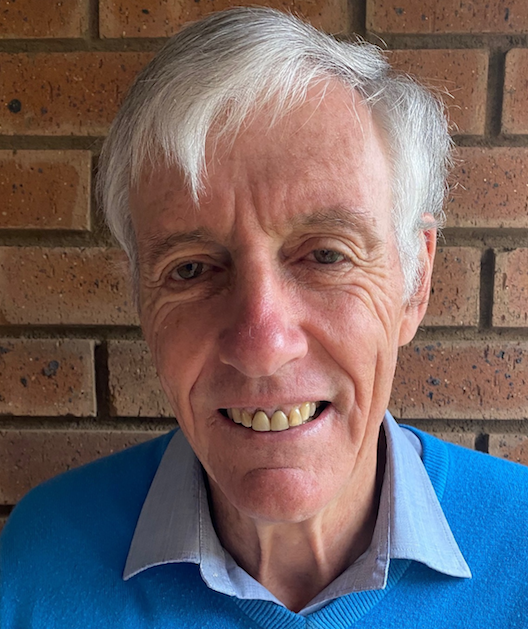 NEWBERG, Ore. - Renowned Christian author and teacher Richard J. Foster is set to present an award in his name to pastor and fellow author Trevor Hudson at a special October gathering on the campus of George Fox University.
A selection committee selected Hudson as the first recipient of the Richard J. Foster Award in Spiritual Formation. George Fox will welcome Foster, a 1964 alumnus of the institution, to its Newberg campus to present the inaugural award to Hudson on Monday, Oct. 3. The 7 p.m. presentation will be followed by Hudson's keynote speech and a reception. The public is encouraged to attend the event in the university's Canyon Commons dining hall.
The Portland Seminary, School of Theology, and Spiritual Life Office helped make this honor possible. The award recognizes those whose intellectual and practical work helps others come into an ongoing transformational relationship with Jesus Christ.
Award recipient Hudson is the author of more than 20 books, the most recent of which, Seeking God: Finding Another Kind of Life with St Ignatius and Dallas Willard, was released in September. He is also an ordained minister in the Methodist Church of South Africa.
After spending more than 40 years in pastoral ministry, Hudson now gives his time to lecturing, teaching and writing in the areas of spiritual formation and spiritual direction. He lectures at Fuller Seminary in Pasadena, California, and works closely with the Renovaré Institute for Christian Spiritual Formation, a Christian organization Foster founded that is dedicated to helping people become more like Jesus.
Foster is an expert on spiritual formation – the process of being conformed to the image of Jesus Christ for the glory of God and for the sake of others. He earned his undergraduate degree from George Fox and his doctor of pastoral theology from Fuller Theological Seminary.
He is best known for his 1978 book, Celebration of Discipline, which examines spiritual disciplines such as meditation, prayer, fasting, study, solitude, confession and worship. It was named by Christianity Today as one of the top 10 books of the 20th century.
George Fox University is classified by U.S. News & World Report as a "Best National University." More than 4,200 students attend classes on the university's campus in Newberg, Oregon, and at teaching centers in Portland and Redmond, Oregon. George Fox offers 60 undergraduate academic programs, degree-completion programs for working adults, and 19 master's and doctoral degrees.
Contact:
Carly Reumann
PR and Communications Manager
Office: 503-554-2101
creumann@georgefox.edu