George Fox presents selections from Handel's 'Messiah' on April 14
April 05, 2022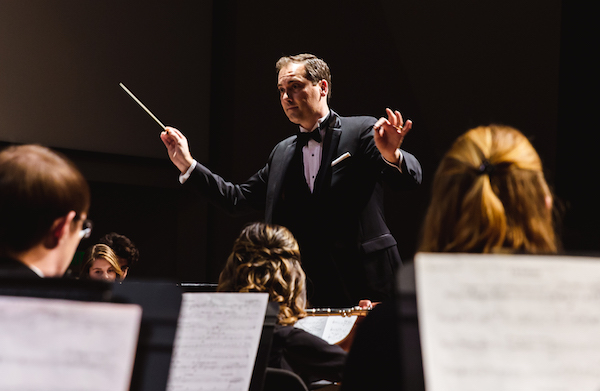 George Fox University's orchestra, choirs and vocal studio are combining to present selections from Handel's Messiah for a special Holy Week performance at 7:30 p.m. on Thursday, April 14, in the school's Bauman Auditorium. Tickets are $8 and are available at the door, or in advance at music.georgefox.edu.
The concert will be led by Dwayne Corbin, conductor of the university's orchestra, and Choir Director Danielle Warner, who will conduct a 130-voice choir featuring the university's three choirs, alumni and guests. Among those featured are nine student soloists.
Vocal instructors Maggie Daane and Jill Soltero have worked all semester preparing vocal soloists, featuring music majors and non-music majors, and the event will feature George Fox's 2022 Concerto Competition winner, Alison Evans, a senior flute performance and music education major.
George Fox University is classified by U.S. News & World Report as a "Best National University." More than 4,000 students attend classes on the university's campus in Newberg, Ore., and at teaching centers in Portland, Salem and Redmond, Ore. George Fox offers more than 60 academic programs, degree-completion programs for working adults, and 19 master's and doctoral degrees.
 -30-
Contact:
Dwayne Corbin
Conductor, Symphonic Band and Symphony Orchestra
George Fox University
503-554-2621