Baseball – Bruins' 2004 NCAA Title Named One of "50 Greatest Moments in Northwest Sports History"
November 29, 2005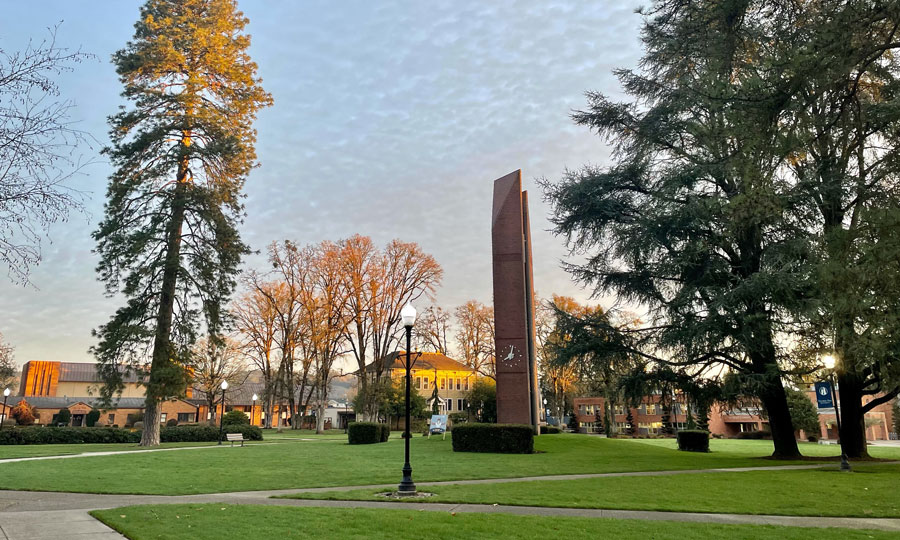 NEWBERG, Ore. – Radio station KFXX AM 1080, "The Fan", Portland's exclusive sports-talk station, has included the George Fox University baseball team's 2004 NCAA Division III National Championship in its recently-aired program, "50 Greatest Moments in Northwest Sports History."
The Bruins' title was No. 31 in the series by KFXX, and includes a segment of the World Series radio broadcast that highlights the final pitch of championship game, a strikeout by George Fox All-America hurler Scott Hyde to give the Bruins a 6-3 win over Eastern Connecticut State University.
The Bruins' win on June 1, 2004, at Fox Cities Stadium in Appleton, Wisc., gave the university its first team title as a member of the NCAA. The championship capped a year in which the Bruins went 40-10, received an at-large bid to the playoffs after sharing the regular-season Northwest Conference crown with Linfield College, and went 9-1 in the post-season. All nine playoff victories came against teams that were or had been ranked in the top 25, and their four wins in the World Series in Appleton all came against First or Second Team All-America pitchers.
Hyde, the National Co-Pitcher of the Year, led the nation in wins while going 14-1 with 195 strikeouts, the second-most in a single season in D-III history, and was later drafted in the seventh round by the New York Mets. Shortstop David Peterson was a First Team All-American as well and last summer inked with the Texas Rangers. Coach Pat Bailey was named National Coach of the Year. The Bruins were later honored at the annual Oregon Sports Awards as one of four Oregon "Teams of the Year" to win national championships during the 2004 calendar year.