George Fox a national leader in study abroad participation
September 20, 2011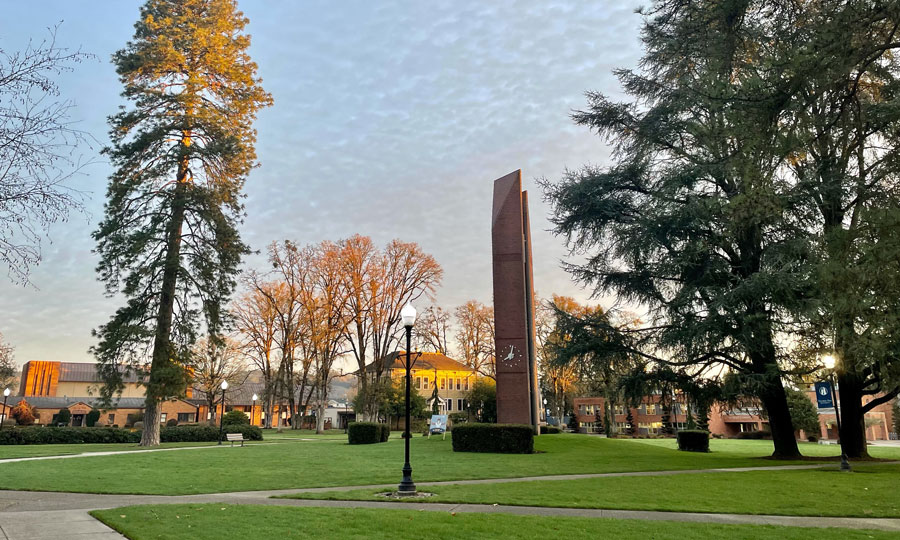 NEWBERG, Ore. – With more than half of its undergraduates participating in international experiences, George Fox University is a national leader in providing study abroad and international outreach opportunities to its students.
Fifty-three percent of the university's traditional undergraduates study abroad before graduation. According to data compiled by U.S. News & World Report magazine for its 2012 "America's Best Colleges" issue, George Fox ranks No. 37 out of approximately 1,400 accredited institutions in the nation in percentage of students studying outside the country. George Fox also ranked No. 5 among the 113 members of the Christian Colleges & Universities in study abroad participation.
George Fox students have several options for studying abroad. Since 1987, the university's Juniors Abroad program has sent third- and fourth-year students on three-week overseas study trips led by professors. Trips occur during May or June and students prepare by studying the region during a spring semester course. George Fox pays transportation and program costs; students pay room and board.
In addition, the university annually hosts an international service trip, May Serve, that sends about 20 students to work with the people of a specific country. Past trips have gone to Peru, South Africa, Thailand, Malawi, Russia, Romania, Jamaica, Cuba, Brazil, India, Swaziland and the Philippines.
In May of 2011, George Fox University students took Juniors Abroad trips to Thailand, Cambodia, New Zealand, Italy, Ireland, Scotland, England, France, Greece, China, Tibet, Ecuador, Nicaragua and South Africa.
In 2012, trips planned include visits to Holland, France, Central America, China, East Africa, Egypt, Germany, Austria, India, Israel, Turkey, Greece, Italy, Vietnam and Hong Kong.
Students also may participate in one of several semester-long overseas experiences. The CCCU student programs include the Australian Studies Centre Program, the China Studies Program, the Semester in Ecuador Program, the New Zealand and Samoa South Pacific Program, the Semester in Senegal Program, the India Studies Program, and the Uganda Studies Program.
Other affiliated study abroad sites include the Semester in France Program, the Semester in Spain Program, the Semester in Costa Rica Program, and the Scholars' Semester in Oxford, England, program.
George Fox University is ranked by Forbes among the top Christian colleges in the country. George Fox is a Christian university classified by U.S. News & World Report as a first tier regional university and a "Best Value" school. More than 3,500 students attend classes on the university's campus in Newberg, Ore., and at teaching centers in Portland, Salem, and Redmond, Ore., and Boise, Idaho. George Fox offers bachelor's degrees in more than 40 majors, degree-completion programs for working adults, five seminary degrees, and 11 master's and doctoral degrees.
-30-
Contact:
Rob Felton
Director of Public Information
503-554-2129