George Fox University hosts dedication ceremony for new residence hall Aug. 26
August 19, 2015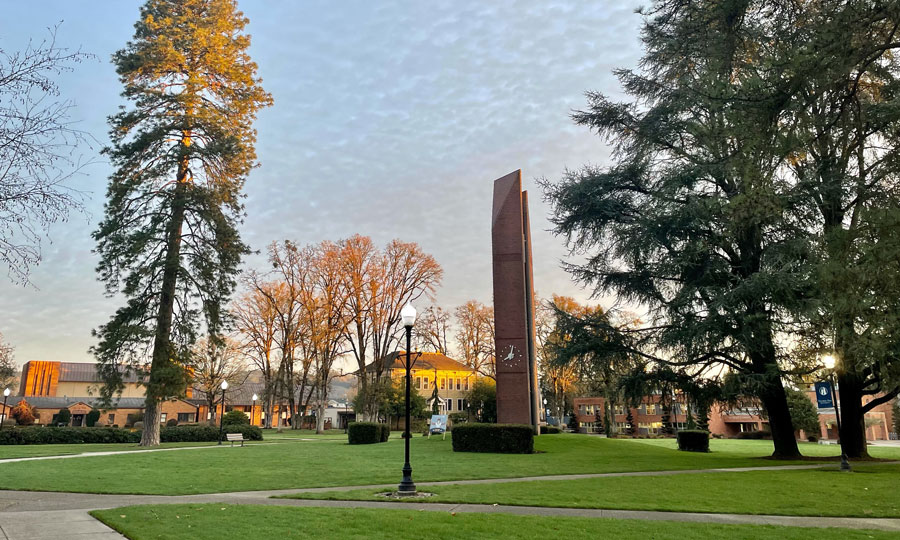 NEWBERG, Ore. – In response to its growing undergraduate population, George Fox University will unveil a new residence hall this fall, the David and Melva Brandt Residence Hall, and on Wednesday, Aug. 26, the school will commemorate the occasion with a special dedication ceremony from 4 to 4:30 p.m. The public is invited to attend.
The new facility is located between East North and Fulton streets on the northeast section of George Fox's Newberg, Ore., campus. Tours of the building will follow the ceremony and conclude by 5 p.m.
The residence hall is named in honor of former university president Dave Brandt, who served at George Fox from 1998 to 2007, and his wife. The couple will be on hand for Wednesday's ceremony and plan to return the following day to help students move into their rooms.
Construction of the three-story, 146-bed facility began last December and will be completed in time to house students as they return to campus during the school's "Welcome Weekend" event Aug. 27-30. The $7 million building features study rooms on the wing of every floor and rooms that can accommodate two or three students each.
"Building it allows us to keep more of our undergraduates, primarily sophomores, on campus rather than assigning them to off-campus housing," George Fox President Robin Baker said. "In doing so, we feel we're providing more opportunities for first- and second-year students to more fully engage in on-campus events and activities."
The construction of the building was necessitated by the school's record growth in recent years. The university eclipsed the 3,700 enrollment mark for the first time in its history in 2013 and surged to 3,793 students – 2,219 of whom were traditional undergraduates – last fall. This year, another 600-plus freshmen – among the largest incoming classes on record – are expected, and enrollment could very well top 3,800.
George Fox University is ranked by Forbes among the top Christian universities in the country and is a Christian college classified by U.S. News & World Report as a first-tier regional university. More than 3,700 students attend classes on the university's campus in Newberg, Ore., and at teaching centers in Portland, Salem and Redmond, Ore. George Fox offers bachelor's degrees in more than 40 majors, degree-completion programs for working adults, six seminary degrees, and 11 master's and doctoral degrees.