Musical theatre presentation, 'Of Ebony Embers,' to be performed on George Fox University campus on March 3
February 14, 2018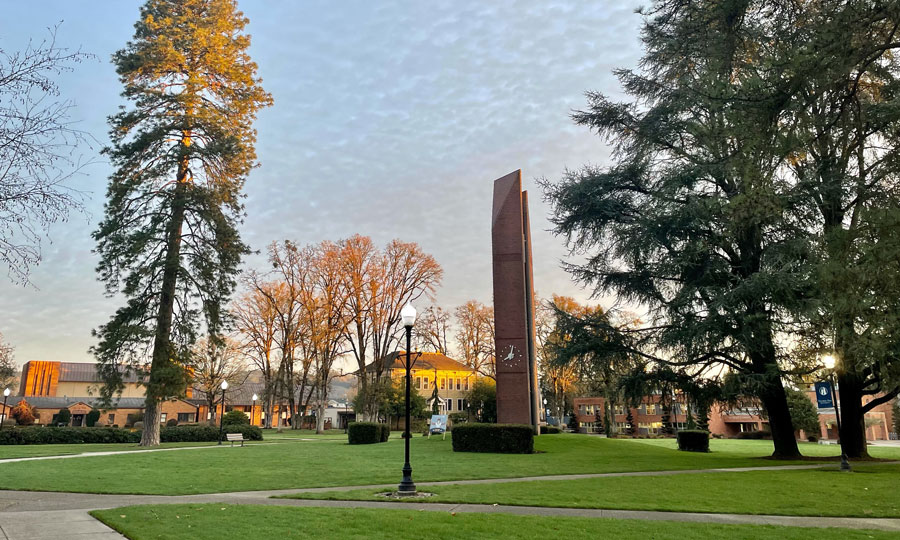 NEWBERG, Ore. – George Fox University will serve as the venue for a special musical theatre presentation, Of Ebony Embers: Vignettes of the Harlem Renaissance, presented by guest Core Ensemble at 7:30 p.m. on Saturday, March 3, in the university's Wood-Mar Auditorium. The show is free and seating is on a first-come, first-served basis.
Celebrating the music and poetry of the Harlem Renaissance era in New York City, Of Ebony Embers examines the lives of three outstanding but very different African American poets – Langston Hughes, Countee Cullen and Claude McKay – as seen through the eyes of the great painter and muralist Aaron Douglas.
Chamber music theatre is a unique performance format created by the Core Ensemble, featuring a marriage of theatrical narrative to chamber music performance. Dracyn Blount portrays multiple characters while interacting with Mikael Darmanie on piano. The script was written by Akin Babatunde, who also serves as the show's director.
The Core Ensemble performs music by African American composers ranging from jazz greats Duke Ellington, Thelonious Monk and Charles Mingus to concert music composers Jeffrey Mumford and George Walker.
Since 1993, the Core Ensemble has toured nationally to every region of the United States and internationally to England, Russia, the Ukraine, Australia and the British Virgin Islands. The Ensemble was the recipient of the 2000 Eugene McDermott Award for Excellence in the Arts awarded by the Massachusetts Institute of Technology, and has received support from the State of Florida Department of Cultural Affairs, New England Foundation for the Arts, Palm Beach County Cultural Council, the Aaron Copland Fund for Music and the Virgil Thomson Foundation.
The production is being hosted by George Fox's music and theatre departments, in partnership with the offices of diversity and intercultural life.
George Fox University is ranked by Forbes among the top Christian universities in the country and is a Christian college classified by U.S. News & World Report as a "Best Regional University." Money magazine ranked it the No. 1 school in Oregon in its 2017-18 "Best Colleges for Your Money" list. More than 4,000 students attend classes on the university's campus in Newberg, Ore., and at teaching centers in Portland, Salem and Redmond, Ore. George Fox offers bachelor's degrees in more than 40 majors, degree-completion programs for working adults, six seminary degrees, and 13 master's and doctoral degrees.
-30-
Contact:
Jenny Elsey
Associate Dean of Intercultural Life
George Fox University
503-554-2318