David Rawson, former U.S. Ambassador to Rwanda, donates archives to George Fox
January 03, 2019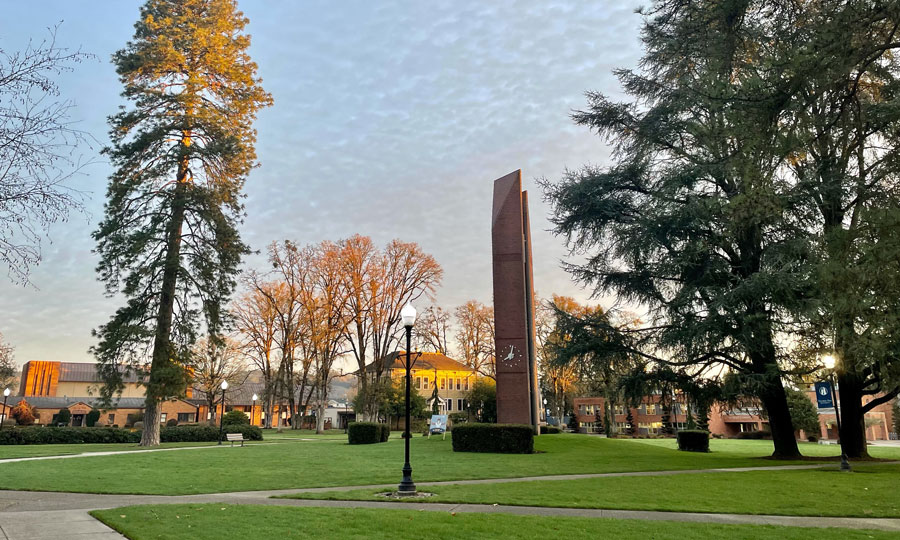 David Rawson releases a book on the subject of the events leading up to the Rwandan genocide and will speak on the topic Jan. 15
NEWBERG, Ore. – What events led up to the Rwandan genocide of 1994? Why did the political negotiations of the 1993 Arusha Accords fail, plunging Rwanda into a bloody civil war and the death of 800,000 people? What lessons might be learned from the failure of diplomacy in this historic tragedy?
These are among the questions addressed by David Rawson, a visiting scholar in George Fox University's College of Business and a former U.S. ambassador to the Republic of Rwanda (1993-96), in his newly released book, Prelude to Genocide: Arusha, Rwanda, and the Failure of Diplomacy, released last fall through Ohio University Press.
In it, Rawson provides a detailed account, drawn from declassified documents and his personal involvement, of what went wrong. He provides context for why genocide took place following the mysterious downing of Rwandan President Juvenal Habyarimana's plane, examines the international diplomatic and humanitarian intervention in Rwanda, and asks what lessons might be learned from the nearly four-year international effort that failed to halt the conflict between the Hutu-dominated Rwandan government and the Tutsi Patriotic Front.
Rawson will discuss the book at an event showcasing the archival collections from 4 to 5 p.m. on Tuesday, Jan. 15, in the Special Collections Room at George Fox University's Murdock Library. There is no charge to attend, and the public is invited.
"A lot of these tragedies happen and then they disappear into history," said Rawson, who served in the U.S. Foreign Service for 28 years. "This Rwandan tragedy has become mythic. As soon as you start writing poems, plays and movies, it takes on a whole dimension of its own. The Rwandan story is still out there. Unfortunately, it's gotten to the point now where the revisionists have jumped in.
"I had two goals with this book: The first was to declassify the material that was available surrounding the negotiations and during the early days of genocide. The second was to tell the story of what went on before the genocide actually happened, particularly in terms of the political negotiations between the two sides. I've been at work at this since 2002, so sorting through the documents themselves has been a larger part of the work."
The materials Rawson drew upon to write his book – including declassified government documents, press releases, letters and printouts of the telegraphic communications between the U.S. State Department and various embassies – were recently donated to George Fox University's archives and library. The boxes of documents are being housed at the university's Newberg, Oregon, campus and are available for researchers interested in delving deeper into what happened. They will soon be accessible digitally through the university's Digital Commons network. Plans also call to share the items with the Digital Public Library of America database, a massive online resource used by scholars worldwide.
"As far as I'm concerned, this is an essential primary-source collection for studying the Rwanda revolution and peace talks," said Rachel Thomas, the university's archivist. "This is a beautiful collection that goes through all the diplomatic events that occurred, so it will be very, very valuable for research and understanding, at a deeper level, what happened.
"We get a lot of distance researchers here on other collections, primarily looking at Pacifism and conscientious objection, so I see this being very well used here."
Thomas added that many of the pieces in the collection are quite likely the only copy of certain documents in existence.
"I was there, so when papers were handed out I kept them," Rawson said of his collection, which spans the years 1991 to 1996 and fills seven and a half cubic feet of boxes. "Honestly, I don't know where else many of these documents can be found. And many were originally classified, so much of my work went into getting them declassified so this story could be more fully told."
Rawson's interest in Rwanda began when he was a professor at Malone College in the 1960s, when he received a postdoctoral grant in 1966 to visit Rwanda and Burundi to investigate how the political situation in the two countries related to religious culture. By the 1980s, he was a deputy chief of mission for the American Embassy in Somalia (1986-88) and later director of the Office of West African Affairs (1989-91). He was a U.S. ambassador to Rwanda and the Republic of Mali (1996-99).
He emphasized that his new book is a documentary study, not a memoir or a political science book. It's a study of what the documents say about what the U.S. government, the various U.S. embassies, and the Belgian, French, Canadian and Dutch governments felt about the situation in Rwanda leading up to genocide.
The book is the latest in a series commissioned by the Association of Diplomatic Studies and Training and DACOR, an organization of foreign affairs professionals. Beyond the genocide and the events leading up to it, it asks probing questions that apply to all aspects of conflict: "What is the role of the peacekeeper?," "What did we learn and how can such events be prevented in the future?" and "What are the challenges facing those who seek a peaceful resolution to a given situation?"
George Fox University is ranked by Forbes among the top Christian universities in the country and is a Christian college classified by U.S. News & World Report as a "Best Regional University." Money magazine ranked it the No. 1 school in Oregon in its 2017-18 "Best Colleges for Your Money" list. More than 4,000 students attend classes on the university's campus in Newberg, Ore., and at teaching centers in Portland, Salem and Redmond, Ore. George Fox offers bachelor's degrees in more than 40 majors, degree-completion programs for working adults, six seminary degrees, and 13 master's and doctoral degrees.
-30-
Contact:
David Rawson
Visiting Scholar, George Fox University
503-554-2803