Dominic Done, pastor at Westside: A Jesus Church, joins faculty at George Fox University
August 27, 2019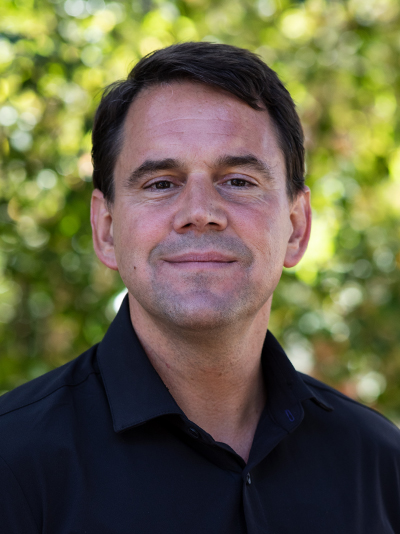 Author and pastor will serve as a professor of applied theology and teach in newly launched freshman course
NEWBERG, Ore. – Dominic Done, lead pastor at Westside: A Jesus Church, in Portland, Oregon, will join the faculty at George Fox University this fall to serve as a professor of applied theology.
Done has served as lead pastor at Westside for five years and will retain his role at the church. At George Fox, he will teach in the university's new theology course for freshmen, THEO, which incorporates a large weekly plenary lecture, small-group mediated discussions and large-group panel discussions to engage students.
The course is a new approach at George Fox, as it replaces traditional classroom lectures to disseminate biblical texts. It will also incorporate nontraditional teaching tools, with media outlets such as The Bible Project and Netflix serving as inspiration for ways to better connect with today's student.
"I love the ethos of George Fox, and I'm so excited to be a part of the teaching community there as well as investing in the lives of students," Done said. "The topics we'll be unpacking this year are not only relevant for our own personal growth and formation, they will also help shape our capacity to be intellectually and culturally prepared to engage in our post-Christian world."
Prior to joining Westside, Done worked in ministry in several locales around the world, including as a senior pastor at Calvary Chapel South Maui in Hawaii (2003-10), as president of Calvary Bible College in Hawaii (2003-10), and as a missionary in Mexico and Vanuatu. He also taught English for companies in Vienna, Austria (2002).
In February of this year, he wrote a book, When Faith Fails: Finding God in the Shadow of Doubt, published by Thomas Nelson. The subject of doubt is one he'll take on during the spring semester at George Fox, when he teaches the class Faith and Doubt – a course in which "we will explore some of the issues that create doubt in our lives, and how we can move through those seasons in pursuit of deep faith," he said.
Done earned a master of theology degree in applied theology from the University of Oxford in 2012, a master's degree in religion from Liberty Baptist Theological Seminary and Graduate School in 2010, and bachelor's degrees in both psychology and religion from Liberty University in 2009.
George Fox University is ranked by Forbes among the top Christian universities in the country and is a Christian college classified by U.S. News & World Report as a "Best Regional University." More than 4,000 students attend classes on the university's campus in Newberg, Ore., and at teaching centers in Portland, Salem and Redmond, Ore. George Fox offers bachelor's degrees in more than 40 majors, degree-completion programs for working adults, seven seminary degrees, and 13 master's and doctoral degrees.
-30-
Contact:
Sean Patterson
University Editor
George Fox University
503-554-2127