George Fox University exhibits works of Chicago-based printmaker Carlos Barberena
September 12, 2019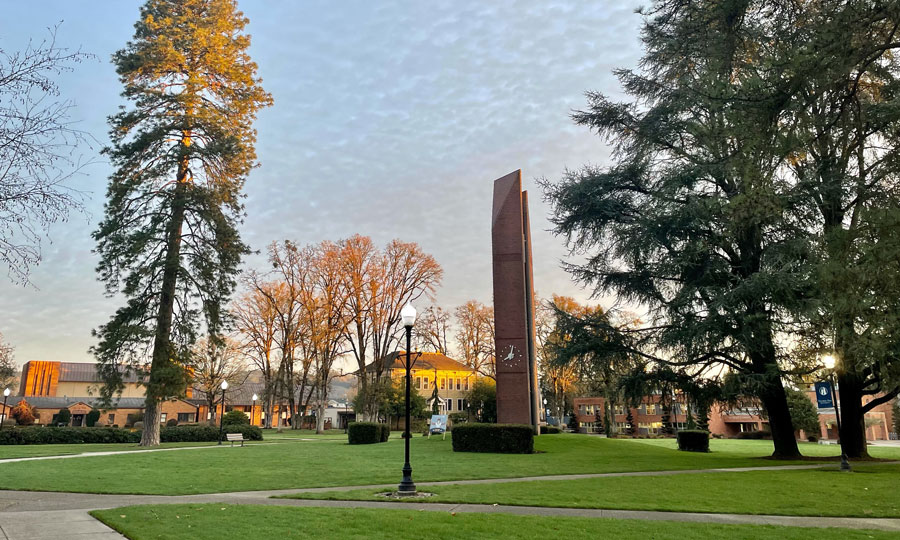 Free show opens Sept. 16 and will be on display in school's Minthorne Gallery through Oct. 25
NEWBERG, Ore. – A free art exhibit featuring the work of a Chicago-based printmaker, Carlos Barberena, will be on display in George Fox University's Minthorne Gallery beginning Monday, Sept. 16, through Friday, Oct. 25. The gallery is open weekdays from 9 a.m. to 5 p.m.
The exhibit, titled "Graphic Resistance," features relief prints by Barberena, a native of Nicaragua who runs two printmaking projects, Bandolero Press and La Calaca Press. The event begins with an artist talk on Monday, Sept. 16, at the nearby Chehalem Cultural Center, 415 E. Sheridan St., from 6 to 7 p.m. A reception follows in George Fox's Hoover Academic Building from 7 to 8 p.m.
Barberena is known for his satirical relief prints and the use of images from pop culture, as well as from political and cultural tragedies. He has exhibited individually in Costa Rica, Estonia, France, Mexico, Nicaragua, Spain and the U.S., and his work has been shown in art biennials, museums, galleries and cultural centers around the world.
"In my art, I have consistently reflected on the cycles of repression and resistance and its relationship to the diaspora in which I have lived, throughout dictatorship, revolution, erasure, renewal, hope, dictatorship and repression," Barberena said of his work. "I create to counteract the great silence around repression occurring globally, believing we are all intimately connected to it. I seek to demystify the 'foreign' experience, to bridge the distances that life across the border or wall produces, but also, the difference in the content of these experiences."
More information on the exhibit is available by contacting Jennifer Salzman, university director of exhibitions and collections, at 503-554-2634.
George Fox University is ranked by Forbes among the top Christian universities in the country and is a Christian college classified by U.S. News & World Report as a "Best National University." More than 4,000 students attend classes on the university's campus in Newberg, Ore., and at teaching centers in Portland, Salem and Redmond, Ore. George Fox offers bachelor's degrees in more than 40 majors, degree-completion programs for working adults, seven seminary degrees, and 13 master's and doctoral degrees.
-30-
Contact:
Jennifer Salzman
University Director of Exhibitions and Collections
George Fox University
503-554-2634