New physician assistant program featured at George Fox's Legacy League luncheon Jan. 17
January 03, 2020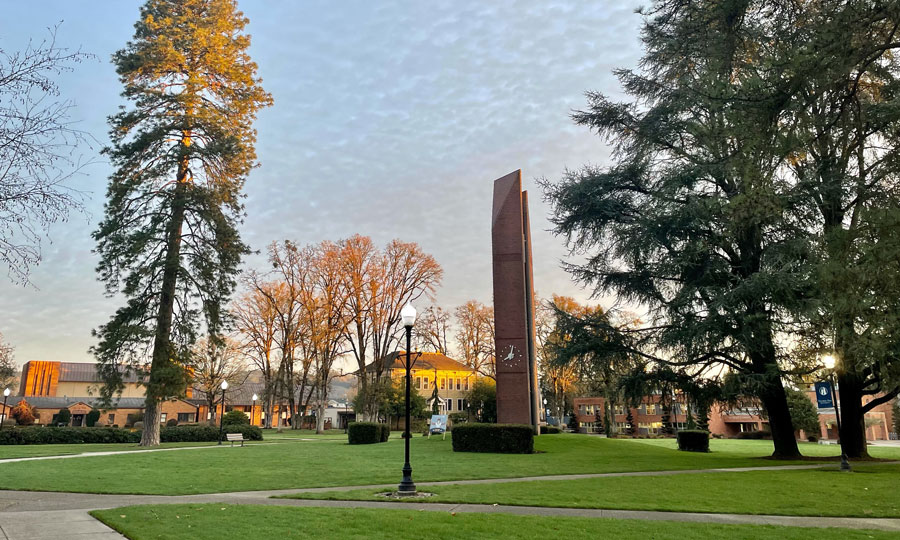 Gregory Davenport, chair of university's School of Medical Science, will speak
NEWBERG, Ore. – George Fox University's new physician assistant (PA) program, set to launch in January of 2021, will be featured at the university's Legacy League luncheon at noon on Friday, Jan. 17, in the school's Canyon Commons dining hall. The public is invited to attend.
Gregory Davenport, chair of the School of Medical Science that incorporates the PA program, will speak. The program will be housed in a new 43,000-square-foot, three-story building on Werth Boulevard near the Providence Medical Center in Newberg. The building, scheduled for a December opening, will also house the university's doctor of physical therapy program.
The two-year PA program is pending approval of the Northwest Commission on Colleges and Universities. It will lead to a master of medical science (MMSc) degree. The full-time program will be affiliated with nearby clinics and is designed to help alleviate a nationwide shortage of physician assistants. Six professors and three staff already are hired for the program.
Davenport has more than 30 years of professional experience in the medical education field. Prior to his hiring at George Fox last year, he was dean of the Graduate School of Health Science at North Greenville University in South Carolina for four years, where he was founding director of its PA program. Previously, from 2012 to 2014, he was dean and founding director of the PA program at Gardner-Webb University in North Carolina. The year prior, he was director of didactic education for the PA program at Harding University in Arkansas.
Since 1996, Davenport has owned his own company that specializes in wilderness survival and disaster medicine. He holds a doctor in health science leadership and organizational behavior from A.T. Still University in Missouri.
The Legacy League, previously known as the George Fox University Auxiliary, was renamed two years ago but serves with the same purpose and mission. Each year it raises funds for student scholarships, raising more than $25,000 last year. Funds are added to an endowment fund that last year provided three scholarships.
Reservations for the luncheon are $10 and must be made by Wednesday, Jan. 15. For information or to RSVP, contact Judy Woolsey at 503-538-7314 or Connie Magee at 503-927-5011, or register online at this link.
George Fox University is ranked by Forbes among the top Christian universities in the country and is a Christian college classified by U.S. News & World Report as a "Best National University." More than 4,000 students attend classes on the university's campus in Newberg, Ore., and at teaching centers in Portland, Salem and Redmond, Ore. George Fox offers bachelor's degrees in more than 40 majors, degree-completion programs for working adults, seven seminary degrees, and 13 master's and doctoral degrees.
-30-
Contact:
Judy Woolsey
503-538-7314
or
Connie Magee
503-927-5011