George Fox extends grants, expedited application process to Concordia of Portland transfers 
February 13, 2020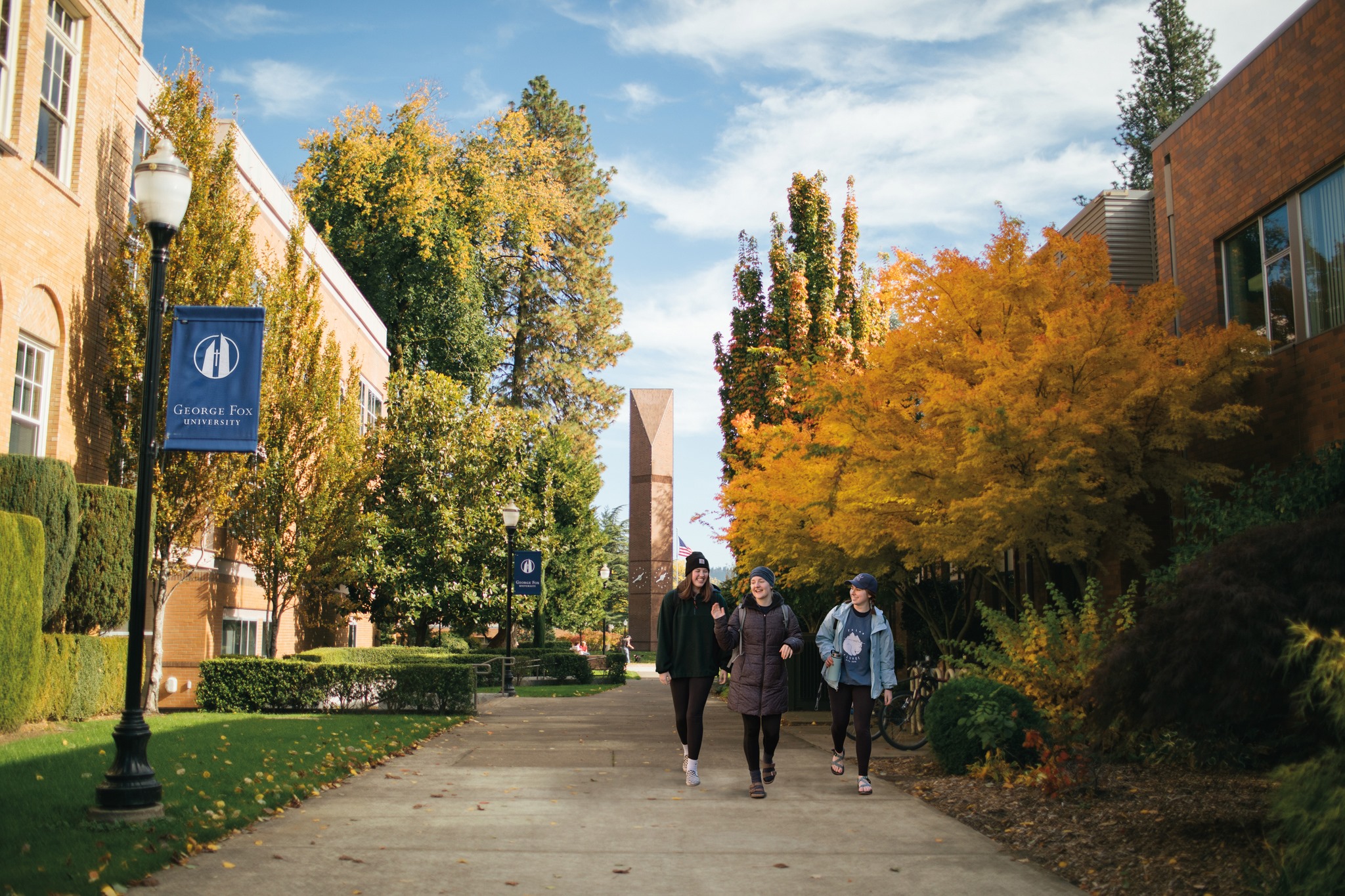 Undergraduate students may potentially receive financial aid award of $12,000 to $16,000 per year
NEWBERG, Ore.  – Concordia University of Portland students seeking to complete their undergraduate or graduate degrees in wake of the school's closure announcement can do so at George Fox University – and George Fox is doing all it can to make the transfer experience as smooth and painless as possible.
Most notably, George Fox is offering guaranteed $5,000 grants, renewable annually, to Concordia undergraduates affected by the spring 2020 closure. Combined with other aid available, that translates to a minimum financial aid award of $12,000 to $16,000 per year, depending on each student's academic history. Even more aid may be awarded after a review of the student's Free Application for Federal Student Aid (FAFSA).
In addition, George Fox will waive application fees and essay requirements, expedite the application process, and honor 100 percent of Concordia school credits. Admission counselors are available to work with students, one-on-one, to discuss their options and create a personalized plan. Email admissions@georgefox.edu or call 503-538-8383 to learn more.
Likewise, George Fox's bachelor's degree-completion programs for adults will accept 100 percent of Concordia credits, waive the application fee, expedite the application process, offer credit for prior learning, and provide personal attention in which enrollment counselors will evaluate how each individual's credits transfer into similar George Fox programs.
At the graduate level, George Fox will accept 100 percent of Concordia credits applicable to its programs, waive application fees, create individual degree plans for graduation, and expedite the application process for Concordia transfers.
George Fox offers several traditional undergraduate, adult degree completion and graduate programs that are compatible with Concordia's fields of study. At the undergraduate level, the institution offers more than 90 majors, minors and pre-professional programs, the William Penn Honors Program, and 21 NCAA Division III intercollegiate sports.
For adults seeking to finish their bachelor's degree, George Fox offers programs in management and organizational leadership, healthcare administration, project management, social and behavioral studies, elementary education, and RN to BSN (nursing). With the exception of elementary education and RN to BSN, all degree-completion programs may be completed online or in-person.
At the graduate level, George Fox offers a master of arts in teaching (MAT), a master of business administration (MBA), a doctor of education (EdD), a master of education (MEd, online only), education endorsements and certificates, and administrative licensure programs.
George Fox's promise is that every student will be known – personally, academically and spiritually – and, as part of that promise, the institution strives to offer a community where each student will be challenged, heard, encouraged and valued.
"We recognize that this is a sudden and unexpected announcement that has left many Concordia students in shock and unsure of what to do next," said Ryan Dougherty, vice president of enrollment and marketing at George Fox. "We want them to know they have a place to go – a place that will work with them to make their dream of finishing their degree a reality. That's the essence of our Be Known promise – that each student here is known and cared for as an individual."
George Fox University is ranked by Forbes among the top Christian universities in the country and is a Christian college classified by U.S. News & World Report as a "Best National University." More than 4,000 students attend classes on the university's campus in Newberg, Ore., and at teaching centers in Portland, Salem and Redmond, Ore. George Fox offers bachelor's degrees in more than 40 majors, degree-completion programs for working adults, seven seminary degrees, and 13 master's and doctoral degrees.
-30-
Contact:
Rob Felton
Director of Public Information
George Fox University
503-554-2129