Civil rights activist Dolores Huerta speaks at George Fox University on March 8
February 21, 2020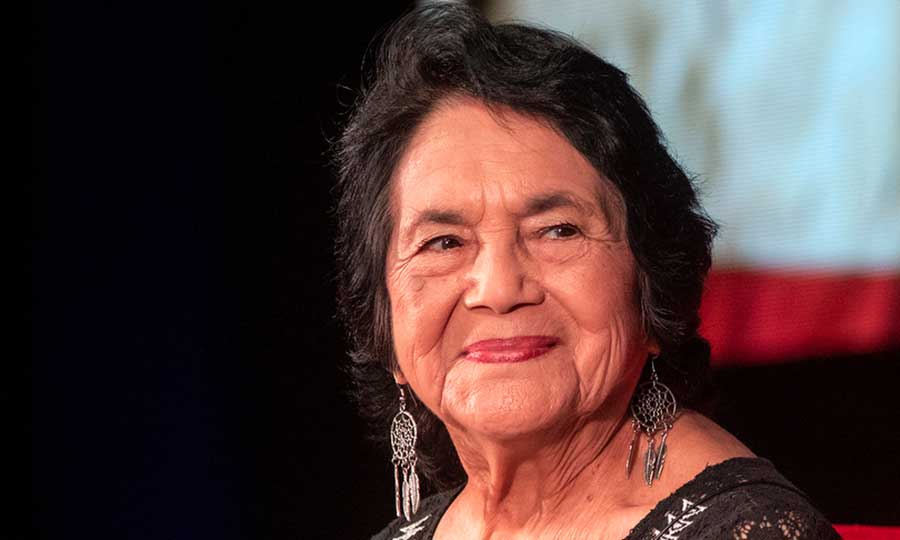 NOTE: Unfortunately, this event has been canceled, as Ms. Huerta is unable to make the trip from her home in California.
Recipient of the Presidential Medal of Freedom speaks on activism and her role in the historic farm workers movement of the 1960s
NEWBERG, Ore. – Dolores Huerta, the woman who cofounded the National Farm Workers Association with César Chávez in the early 1960s and who received the Presidential Medal of Freedom from President Obama in 2012, will make a special guest appearance at George Fox University on Sunday, March 8. The general public is invited to attend at no charge.
Huerta, a civil rights activist and community organizer, will provide an inside look at the farm worker movement and its historical ramifications for today. She will speak to what the movement was all about and her role in it, and address what activism is and how it can effect change. Her presentation is scheduled from 7 to 8:30 p.m. in Bauman Auditorium (1009 E North St., Newberg, OR). Seating is on a first-come, first-served basis, and the doors open at 6:30 p.m.
"Dolores Huerta is a beloved figure for many in our country and for me personally," said Rebecca Hernandez, associate provost of local and global engagement and chief diversity officer at George Fox. "My parents were farmworkers and benefited from her advocacy work. She is part of history and also relevant today for our students as a lifelong community leader. We are thrilled to have her on our campus and invite others to join us to hear from this incredible leader."
Huerta has worked for labor rights and social justice for more than 50 years. In 1962, she and Chávez cofounded the National Farm Workers Association, which later became the United Farm Workers union. She later served as vice president of the organization and played a critical role in many of the union's accomplishments for four decades.
In 2002, she received $100,000 as recipient of the Puffin/Nation Prize for Creative Citizenship, which she used to establish the Dolores Huerta Foundation. The DHF connects groundbreaking community-based organizing to state and national movements to register and educate voters, advocates for education reform, brings about infrastructure improvements in low-income communities, and creates strong leadership development, among other initiatives.
She has received numerous awards. In addition to the Presidential Medal of Freedom, the highest civilian honor in the U.S., presented to individuals who have made especially meritorious contributions to the security or national interests of the country, she is a past recipient of the United States Presidential Eleanor Roosevelt Humans Rights Award, presented by President Clinton in 1998, and the Eugene V. Debs Foundation's Outstanding American Award. On April 10, California recognizes "Dolores Huerta Day."
For more information on her visit, check out the upcoming events section at peaceandjustice.georgefox.edu or contact Hernandez at 503-554-2147.
George Fox University is ranked by Forbes among the top Christian universities in the country and is a Christian college classified by U.S. News & World Report as a "Best National University." More than 4,000 students attend classes on the university's campus in Newberg, Ore., and at teaching centers in Portland, Salem and Redmond, Ore. George Fox offers bachelor's degrees in more than 40 majors, degree-completion programs for working adults, seven seminary degrees, and 13 master's and doctoral degrees.
-30-
Contact:
Rebecca Hernandez
Associate Provost of Local and Global Engagement and Chief Diversity Officer
George Fox University
rhernandez@georgefox.edu
503-554-2147