California Baptist University dean named next provost of George Fox University
March 06, 2020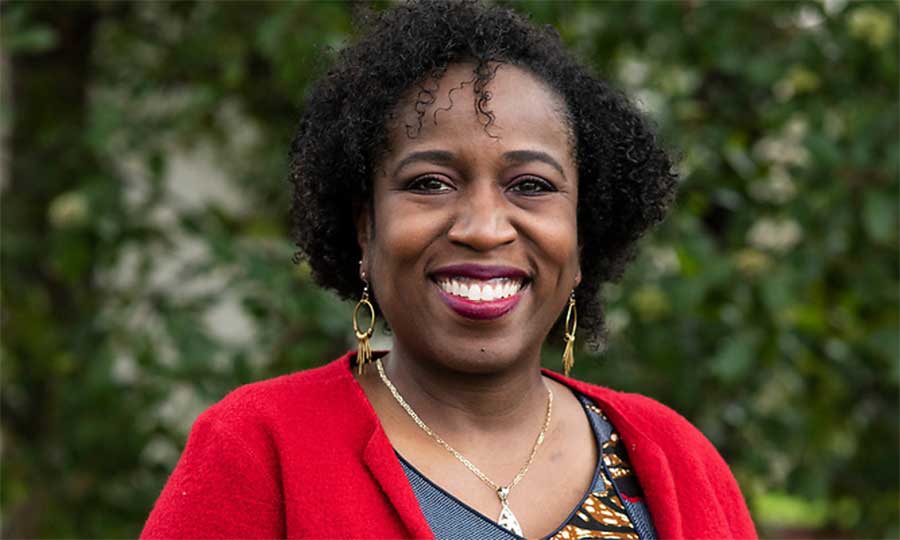 Andrea Scott, a proven academic leader with extensive experience in Christian higher education and business, will lead the George Fox academic units
NEWBERG, OREGON – The next provost of George Fox University will be Andrea Scott, dean and professor of marketing at the Jabs School of Business at California Baptist University (CBU). Originally from Kingston, Jamaica, Scott is a former Fulbright Scholar and a trustee at Wheaton College (Illinois).
An academic leader who brings experience in the business world, Scott is passionate about developing principled leaders who are both considerate and courageous. Her employment will begin July 1, 2020.
"I was drawn to George Fox University's promise that each student will 'be known' personally, academically and spiritually," Scott said. "It is a powerful commitment that has the whole student at the heart of the institution. This pursuit, in conjunction with Christ in everything, is deeply compelling and aligns seamlessly with my own commitment to doing justice, loving mercy, and walking humbly with God. I look forward to being a part of the good work that George Fox is doing in and through students, staff and faculty."
"In an era of great change, Dr Scott has the unique ability to craft innovative solutions to the challenges facing universities," said George Fox President Robin Baker. "Her love of the Christian mission and teaching have prepared her for this role."
Scott has been dean at CBU since 2016. During her tenure, the Jabs School of Business has experienced consistent annual growth, with program expansion including undergraduate majors, a master of science degree in information technology as well as an MBA business analytics concentration. She created the Dean's Leadership Circle as a platform for community leaders from business, education and government to participate in the life of the school and its programs.
In addition, she started the Jabs Alumni Council, champions the Jabs Student Leadership Council and the Titus Mentoring Program, and was selected to participate in Leadership Riverside, a year-long professional development program. Scott came to CBU from Pepperdine University's Graziadio School of Business and Management, where she was a member of the marketing faculty for 12 years.
Abigail Favale, associate professor of English and director of the William Penn Honors Program, led George Fox's faculty search committee. "The committee is confident that Dr. Scott will be a dynamic and effective leader of the faculty," Favale said. "She has an unwavering commitment to Christ and to the mission of Christian education, as well as innovative ideas about how to achieve that mission in the changing terrain of higher education."
Scott brings a quarter of a century of business experience and has had significant engagement with public service agencies as well as nonprofit organizations. She has advertising agency experience with national clients such as General Mills and Wrigley at DDB and BBDO in Chicago, worked with NBC during the 1996 Olympics in Atlanta, and was a business analyst for Honeywell, Inc. She also has served as chair of the marketing committee on the board of the Los Angeles Chapter of the Susan G. Komen Foundation.
Scott's publications and research interests involve consumer behavior, advertising, social marketing and investigating the challenges faced at the intersection of conscience, culture and consumption. She has been published in multiple publications, including the Journal of Marketing and Public Policy, and has also coauthored a Harvard Business School case study.
Scott has a bachelor's degree from Wheaton College, an MBA from Emory University and a PhD in marketing from the University of South Florida.
Scott replaces Linda Samek, who has provided strong leadership as provost since 2013. Samek concludes her leadership role at George Fox with more than 35 years of higher education experience.
George Fox University is ranked by Forbes among the top Christian universities in the country and is a Christian college classified by U.S. News & World Report as a "Best National University." More than 4,000 students attend classes on the university's campus in Newberg, Ore., and at teaching centers in Portland, Salem and Redmond, Ore. George Fox offers bachelor's degrees in more than 40 majors, degree-completion programs for working adults, seven seminary degrees, and 13 master's and doctoral degrees.
-30-
Contact: Rob Felton
Director of Executive Communication
rfelton@georgefox.edu
503-554-2129