George Fox University lowers barriers for adults seeking to complete bachelor's degree
April 10, 2020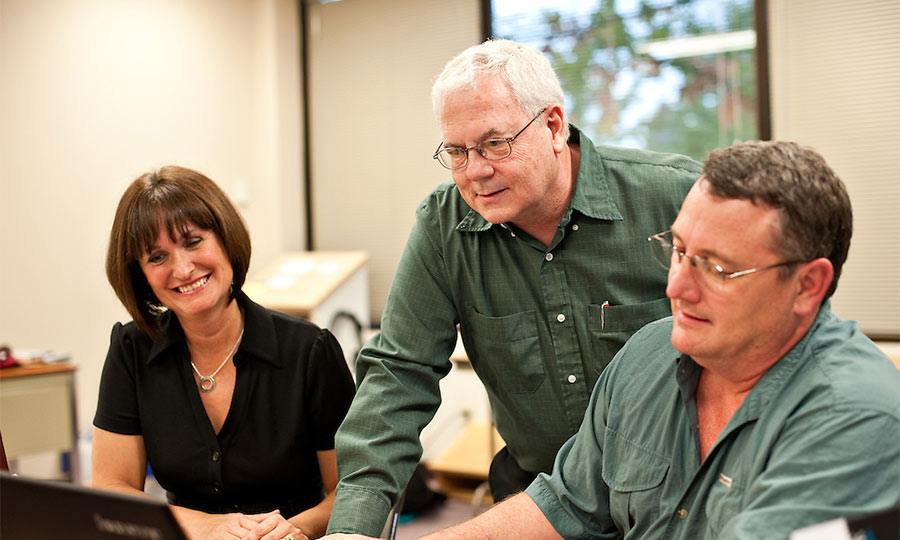 In response to growing unemployment, university temporarily waives application fee and other requirements so more may improve their job prospects
NEWBERG, Ore. – As the nation's unemployment rate grows as a result of the economic impact of the coronavirus pandemic, George Fox University is doing its part to ensure more adult learners have the opportunity to complete their bachelor's degree and improve their employment prospects.
According to data released by the Bureau of Labor Statistics on Friday, April 3, the U.S. unemployment rate stands at 4.4 percent – up nearly a full percentage point since early March, the largest over-the-month increase since 1975, according to the Bureau of Labor Statistics.
In response, George Fox promptly waived multiple application requirements for its adult degree programs, designed for working adults to complete their bachelor's degree in 16 to 20 months for those with an associate's degree or equivalent.
Specifically, those who apply between now and Aug. 31 do not need to pay an application fee, complete an essay, or provide references – all of which are typically required. In addition, official transcripts are now only needed upon enrollment, opening the door for students with only unofficial transcripts to apply.
George Fox is also making it practical for adults to take courses during the pandemic, moving all classes to an online format, which offers flexibility for those who are working or have family obligations. Once the regular schedule resumes, students will have the option of continuing online courses or taking in-person classes at the university's Portland Center.
The value of a college degree is clear: The unemployment rate for those with a bachelor's degree or higher currently stands at 2.5 percent – nearly half the total of those with only a high school diploma (4.4 percent), according to the latest BLS report.
"I want prospective students to know that, in light of these extraordinary circumstances, we are doing our best to empower adults to complete their education," said John Regier, director of graduate and adult degree admissions at George Fox. "We're making these changes to enhance what we already have in place that makes finishing a degree feasible for busy adults. Among other things, we accept life learning as credits and offer the convenience of classes online."
Prospective students may apply the special admissions offer to four of George Fox's accelerated bachelor's degree programs – in management and organizational leadership, healthcare administration, project management, and social and behavioral studies.
Students can earn up to 30 hours of elective credit for professional training and/or life learning through George Fox's prior learning assessment process, submitting prior learning essays, trainings, and certificates to demonstrate learning outside of the classroom so that they can finish their degree faster.
Classes are all taken with the same group of no more than 16 students in a cohort – colleagues who get to know each other and provide ongoing support and community. That community is also evident in the application process, as enrollment counselors serve as both admissions counselor and academic advisor, demonstrating what George Fox calls its Be Known promise of caring for, and getting to know, every student.
The quality of George Fox's adult degree programs is evident in its track record – 91 percent of students who joined a cohort between 2009 and 2019 earned their degree – and is recognized by U.S. News & World Report, which ranked the university's adult education offerings in its "Best Online Bachelor's Programs" rankings (2020-21).
To learn more or apply, visit adultdegree.georgefox.edu or call 888-888-0178.
George Fox University is ranked by Forbes among the top Christian universities in the country and is a Christian college classified by U.S. News & World Report as a "Best National University." More than 4,000 students attend classes on the university's campus in Newberg, Ore., and at teaching centers in Portland, Salem and Redmond, Ore. George Fox offers bachelor's degrees in more than 40 majors, degree-completion programs for working adults, seven seminary degrees, and 13 master's and doctoral degrees.
-30-
Contact:
John Regier
Director of Graduate and Adult Degree Programs
George Fox University
503-554-6026