George Fox University announces intention to open campus in fall 
April 27, 2020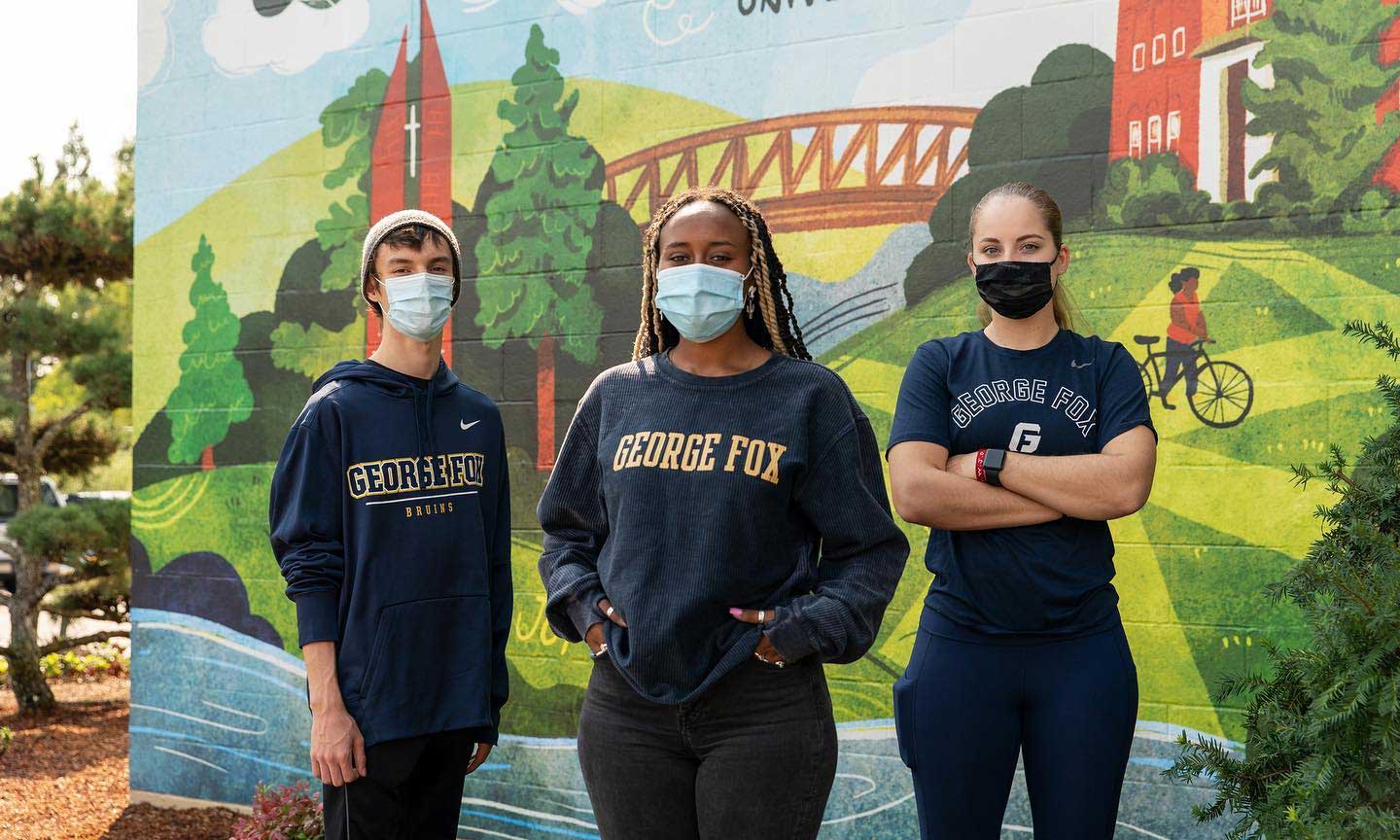 George Fox – the second-largest private college in Oregon – plans to provide in-person instruction with strong physical distancing and disinfection measures in place.
Newberg, Ore. – George Fox University is planning for students to return to dorms and classrooms on its Newberg campus for the fall semester, which starts Aug. 24.
"We are not blind to the dangers of the COVID-19 pandemic," says President Robin Baker, "but we are committed to finding a safe way to provide the in-person undergraduate campus experience that is so valuable to the transformative education we provide. This is where so many of our students find their calling and we are planning to be here for them."
Seven teams of George Fox employees are developing plans – in concert with public health guidance – for the return to campus. Staff and faculty are expected to return in phases once the state's stay-home order is lifted. New physical distancing procedures are being developed that could impact how classes are taught and how students are housed and fed. The university's student-to-faculty ratio is 14:1, allowing for small classes and flexibility in delivering in-person instruction. George Fox has a total enrollment of 4,070, including 2,300 traditional undergraduates who take classes on the Newberg campus.
Because of the coronavirus pandemic, George Fox in mid-March transitioned classes online and moved nearly all students out of campus housing. Most employees are working remotely, and workers continue to disinfect campus buildings and offices. To reduce barriers, George Fox has shifted to a test-optional admissions requirement for traditional undergraduates and adult degree completion students and is temporarily allowing incoming students at all levels to submit photos of unofficial transcripts for admissions review.
President Baker says the campus is preparing for a new normal. "We understand the situation demands flexibility based on the evolving public health situation and the best interests of our students, faculty and staff, but we are looking forward to seeing our students back on campus this fall."
The university announced its intentions to students and staff on Monday, April 27, via email and blog post.
-30-
Contact: Rob Felton
Director of Executive Communication
rfelton@georgefoxe.edu
503-554-2129