Dr. MaryKate Morse selected as dean of Portland Seminary
May 26, 2020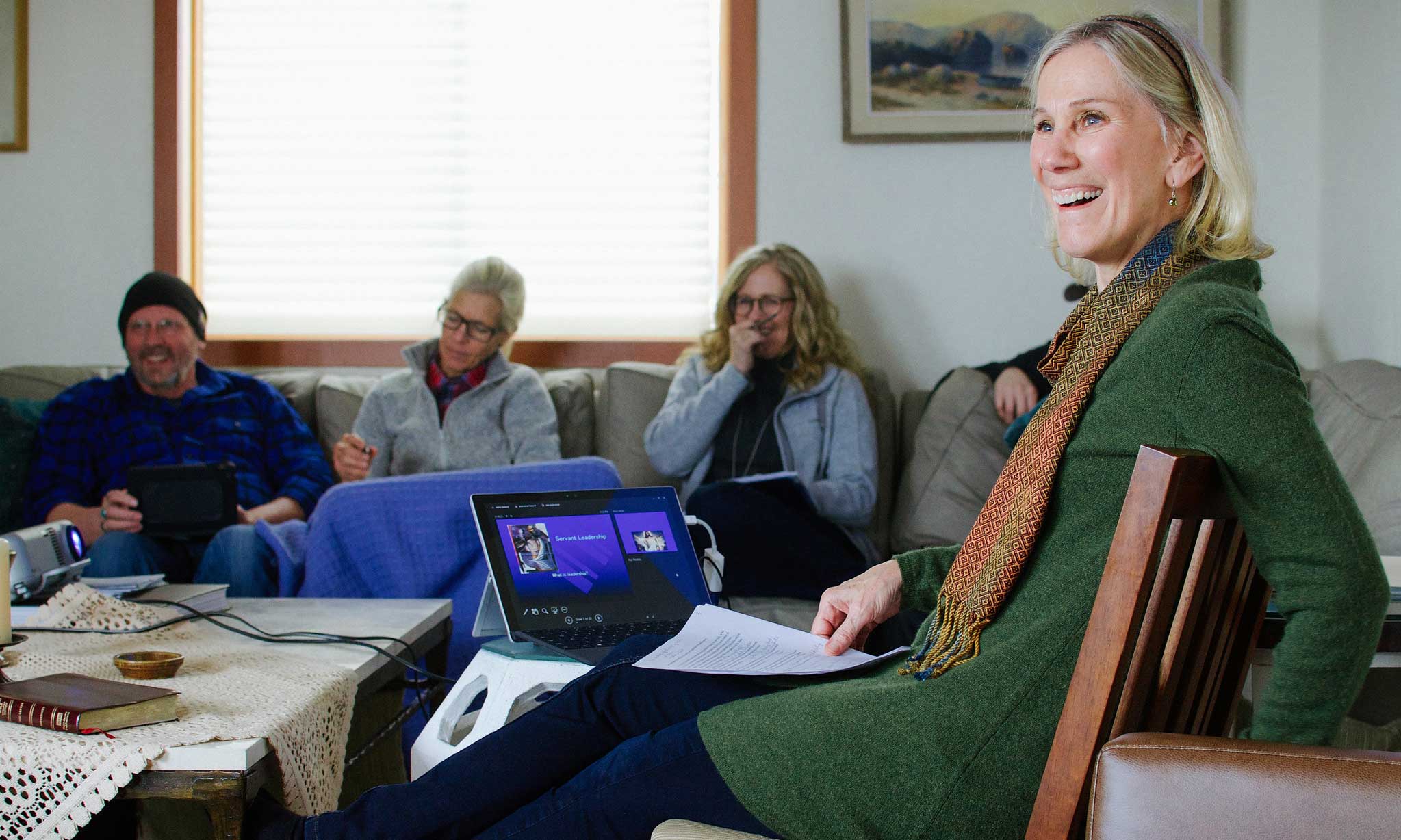 Author and longtime professor at the George Fox University-affiliated seminary assumes new role July 1
NEWBERG, Ore. – Dr. MaryKate Morse, a lead mentor in Portland Seminary's leadership and spiritual formation doctor of ministry track and a professor at the institution for more than 30 years, will assume the role of dean of the seminary, effective Wednesday, July 1.
Morse has served at the George Fox University-affiliated seminary in a variety of faculty and administrative capacities and was instrumental in developing the seminary's focus on spiritual formation and helping move the seminary to hybrid learning models. She succeeds Dr. Roger Nam, who accepted a position as professor of Hebrew Bible at the Chandler School of Theology at Emory University in Atlanta. Nam had worked at Portland Seminary for 12 years, the last two as dean.
"I am honored to serve as dean of Portland Seminary at such a time as this," Morse said. "For more than 30 years I have witnessed and been a part of what the seminary can be and accomplish when it is at its very best. We have been a whole-person seminary engaging and forming the mind, the heart and character, and the dreams for every student who comes. I look forward to partnering with the gifted faculty and staff to develop and be Portland Seminary at her best."
Morse has taught at the seminary in the fields of New Testament Greek, various spiritual formation courses, and leadership and organizational change courses. She also designed several of the seminary programs and served in various administrative positions at the university, including as seminary associate dean, director of hybrid programs, and university director of strategic planning.
She began her ministry living in the Andes Mountains of Bolivia and Peru doing evangelism, theological education by extension, and social projects with the Aymará Indians. Upon her return to the U.S., she studied spiritual formation and direction, was certified as a spiritual director, and was recorded as a pastor with the Evangelical Friends. She completed a master's degree in biblical studies and a Master of Divinity with Western Evangelical Seminary.
Morse then completed her doctorate at Gonzaga University, where she studied the characteristics of renewal leadership as modeled by Jesus. She planted two churches: the first a contemporary church model led by herself and two other pastors, the second an emerging church model, where she led a diverse leadership team.
"Dr. Morse has led the seminary in developing spiritual formation as a hallmark across all degree programs, and she has modeled Christ-centered leadership through her fruitful career in ministry," said Dr. Robin Baker, president of George Fox University. "As we prepare for an unprecedented fall start to the seminary, I am confident in Dr. Morse's abilities to effectively further the seminary's renewed commitment to the church during these challenging times. Together with an excellent faculty and staff, I look forward to Portland Seminary continuing to serve its mission with passion and care."
In addition to her career at the seminary and in ministry, Morse has authored three books on spiritual formation and leadership, most recently Lifelong Leadership: Woven Together Through Mentoring Communities. She was also the recipient, in 2019, of the Dallas Willard Award, recognizing her contribution to the formation of leaders. She is an internationally recognized speaker and has partnered with many prominent organizations, such as Lausanne and Missio Alliance.
In addition to her role as dean, Morse will continue to serve as lead mentor for the doctor of ministry in leadership and spiritual formation program.
George Fox University is ranked by Forbes among the top Christian universities in the country and is a Christian college classified by U.S. News & World Report as a "Best National University." More than 4,000 students attend classes on the university's campus in Newberg, Ore., and at teaching centers in Portland, Salem and Redmond, Ore. George Fox offers bachelor's degrees in more than 40 majors, degree-completion programs for working adults, seven seminary degrees, and 13 master's and doctoral degrees.
-30-
Contact:
MaryKate Morse
Portland Seminary
503-554-6150