George Fox University launches remote learning option in fall 2020
June 02, 2020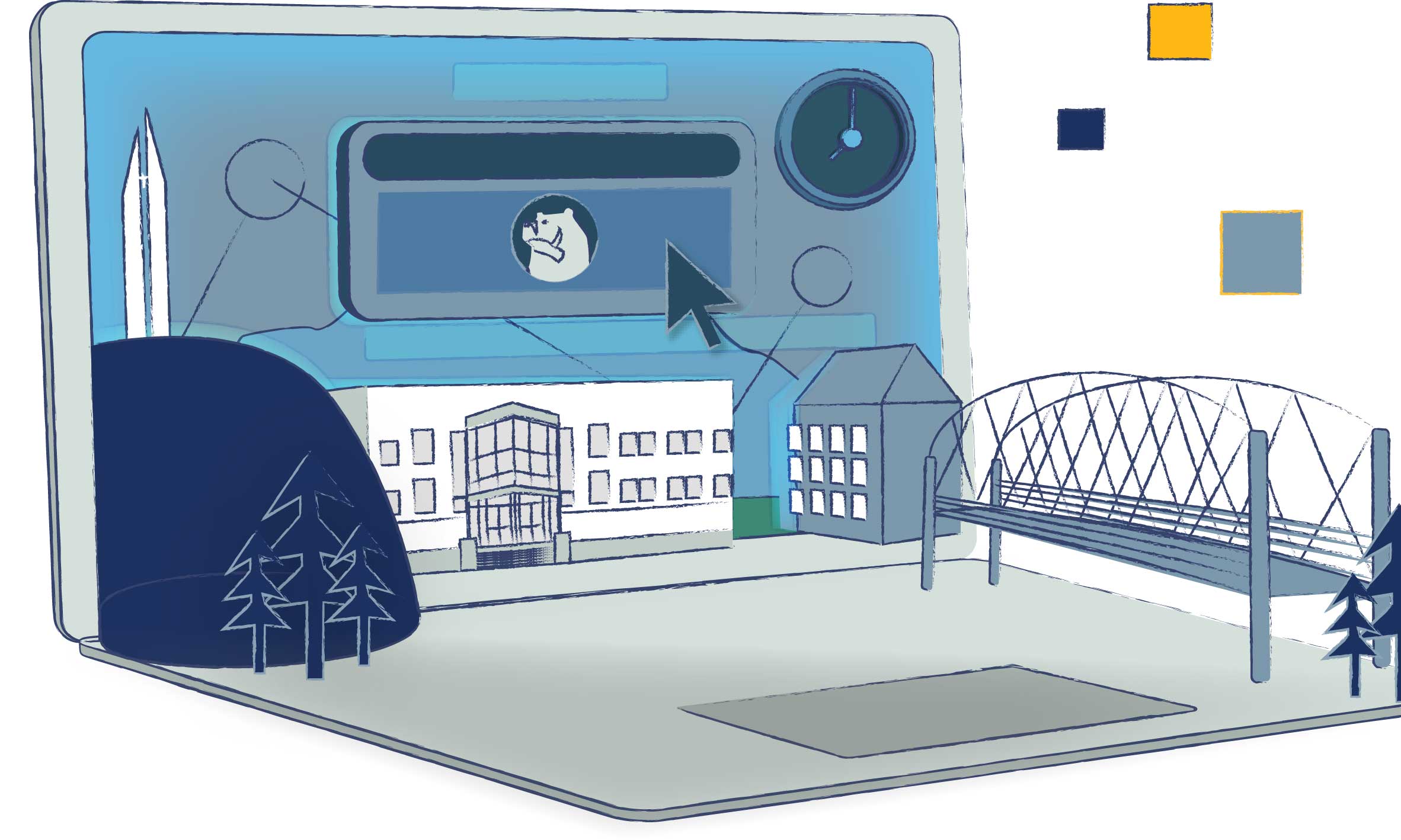 George Fox Digital will allow freshman students to begin their collegiate experience online before transitioning to on-campus instruction in year two
NEWBERG, Ore. – Incoming college freshmen – and sophomores wishing to complete general education credits – now have the option of enrolling in a remote education experience that offers a flexible learning schedule, the camaraderie and support of a community, and mentorship provided by nationally renowned professors who are experts in their field.
George Fox Digital, an immersive learning experience that empowers freshmen and sophomore students to complete general education requirements remotely, launches this fall. The program is designed to equip incoming freshman students to graduate in four years, with one online and three on campus.
The remote option is ideal for students who wish to begin their collegiate experience in an at-home environment as the world continues to grapple with the threat of the coronavirus. The program is also the university's answer to a growing demand for online courses that offer more flexibility and affordability.
At the same time, the program is modeled after George Fox University's in-person experience, which promises that each student will "Be Known" academically, personally and spiritually. Through video and written discussions, every student will have a chance to interact regularly with their professors. In addition, each student will be assigned a specific faculty mentor, in addition to their professor, who will help guide them through the program.
"These aren't your typical online courses – they are designed for a more intimate experience, where students will engage in a connected community led by a devoted mentor whom they can interact with as the course goes on," said Brian Doak, director of the George Fox Digital program. "We want students to know we're here and we care, and that college doesn't have to be intimidating."
All courses are similar in structure, and although they are not self-paced, there are no required, predetermined virtual meetings. As a result, George Fox Digital provides structure and accountability as a cohort progresses together and offers flexibility for students to engage in content at hours they choose.
And, regardless of major, students will be able to take all of their first-year courses through George Fox Digital and return the following year without missing credits or having to make up classes for their major.
"It may not be exactly the freshman experience students envisioned, but this allows them to start college, graduate in four years, and move on with their lives," Doak said. "Our intent is to create a seamless experience, whereby students can take their first year remotely before joining us on campus for their sophomore year."
The program offers a wide range of general education courses, from mathematics and biology to religion and history, and all will be taught by seasoned professors who are committed to knowing each student by name. Among those teaching are two faculty members honored by the university as researchers of the year and two others who have won the institution's teacher of the year award.
George Fox Digital also offers many of the same resources available to all students. With the exception of some on-campus amenities, those enrolled will have access to university resources such as the library and student life staffs, campus pastors, and faculty and administrative mentors.
Finally, the program is affordable. The estimated annual price of George Fox Digital, at $499 per credit and about 15 credits per semester, is $15,000.
"Our goal is to offer Oregon's premier online education option," Doak said. "The most important aspects of our online offerings are presence – our faculty will be there for students – the quality of our content, and rhythm, as we will be clear about what we expect. The bottom line is, even if a student can't come to campus in person, he or she doesn't have to fall behind. We're here to help them get their college experience started."
More information is available at georgefox.edu/digital or by contacting Doak at bdoak@georgefox.edu. As is the case for all prospective students, those interested must first apply and be accepted by the university before registering for classes.
George Fox University is ranked by Forbes among the top Christian universities in the country and is a Christian college classified by U.S. News & World Report as a "Best National University." More than 4,000 students attend classes on the university's campus in Newberg, Ore., and at teaching centers in Portland, Salem and Redmond, Ore. George Fox offers bachelor's degrees in more than 40 majors, degree-completion programs for working adults, seven seminary degrees, and 13 master's and doctoral degrees.
-30-
Contact:
Brian Doak
Director, George Fox Digital
George Fox University
503-554-2655