George Fox University secures $300,000 Teagle Foundation grant to fund pre-college seminar program
April 29, 2021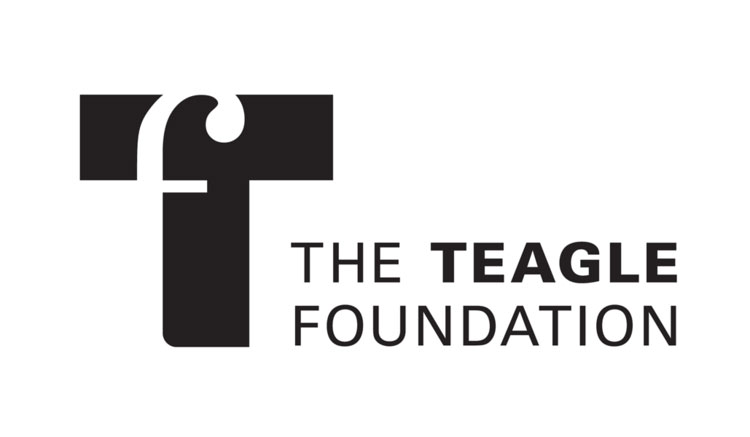 The Liberation Scholars program will bring intellectually curious, underserved students to campus this summer to engage them civically and prepare them for college
NEWBERG, Oregon  – A $300,000 grant from the Teagle Foundation is funding a George Fox University-sponsored pre-college seminar program for low-income, underserved students from Woodburn, Oregon.
The Liberation Scholars program, funded through the Teagle Foundation's Knowledge for Freedom initiative, will bring about 15 students to the university's Newberg, Oregon, campus July 16-30 for a fully funded two-week seminar covering great works of philosophy, literature and history. The grant, to be distributed over three years, will fund the program annually through 2023.
Specifically designed for Latina/o seniors-to-be at Woodburn High School, the summer sessions will be followed by academic-year meetings in which a team of George Fox faculty, staff and students mentor participants throughout the college application process, seeking to increase the scholars' college readiness.
Program director and grant administrator Heather Ohaneson, an associate professor of philosophy and religious studies at George Fox, was inspired to launch the Liberation Scholars program after witnessing the success of a similar initiative as a student advisor at Columbia University.
"I had the privilege of working as a graduate student with the Teagle Foundation's Freedom and Citizenship program at Columbia University, so I know firsthand how personally and civically transformative it is to pursue big questions – like 'What does it mean to be free? – around a shared seminar table," she said. "Because I believe strongly in the potential of Woodburn High School students and the power of humanities education, I am delighted to launch the Liberation Scholars program at George Fox as a part of the Teagle Foundation's Knowledge for Freedom initiative."
The summer program employs a text-, writing- and discussion-based format focused on essential aspects of freedom and citizenship. The program will highlight a number of Spanish-language authors – from Sor Juana to Sandra Cisneros – in a great books curriculum.
In addition, students will be expected to engage around question-driven seminars that tackle some of life's bigger questions, including "What do members of a community owe each other?", "What role do you play in your community?" and "How can education prepare people for political involvement and leadership?" Participants will also get a glimpse of what college life is like by living together in dorms.
All of the students' expenses – including tuition, room and board, books, and programming (guest speakers and extracurricular events) – are covered by Teagle Foundation funding.
Following the two-week summer intensive, students will be engaged in a 14-module plan during the academic year, with the focus on preparing them – many of whom would be first-generation college students – for college. They will receive assistance with the college application process and finding scholarships, as well as mentoring in leadership development and training in study skills. Interspersed in those sessions will be visits from local civic leaders and "flash seminars" that use classic texts to respond directly to points of students' curiosity.
"We hope that the academic-year component will culminate in the Liberation Scholars presenting on the value of a college education, humanities-based inquiry, and civic engagement to their younger peers in middle schools in Woodburn," Ohaneson said.
The Liberation Scholars Program at George Fox is funded by the Teagle Foundation as part of its nationwide Knowledge for Freedom initiative. Other schools that run the program in their localities include Yale University, the University of Rochester, and Ursinus College.
For more information on the program, contact Ohaneson at 503-554-2158.
George Fox University is ranked by Forbes among the top Christian universities in the country and is a Christian college classified by U.S. News & World Report as a "Best National University." More than 4,000 students attend classes on the university's campus in Newberg, Ore., and at teaching centers in Portland, Salem and Redmond, Ore. George Fox offers bachelor's degrees in more than 60 academic programs, degree-completion programs for working adults, seven seminary degrees, and 14 master's and doctoral degrees.
-30-
Contact:
Heather C. Ohaneson, PhD
Associate Professor of Philosophy and Religious Studies,
George Fox University
503-554-2158