George Fox University earns recognition in U.S. News & World Report's 'Best National Universities' rankings
September 13, 2021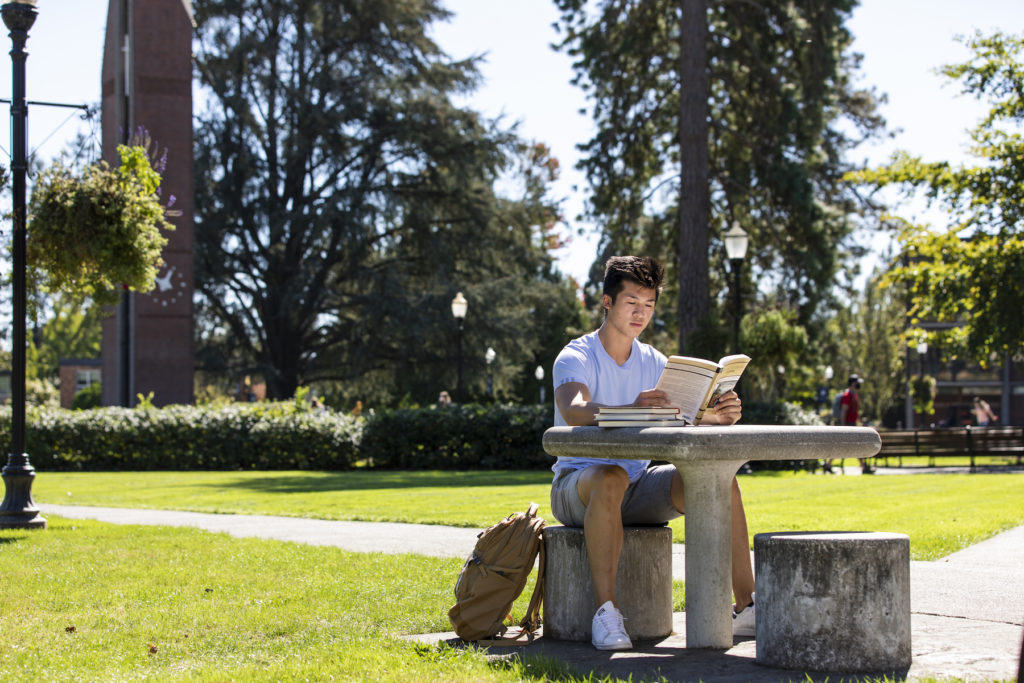 The Newberg, Oregon, institution earns spot on 'Best Colleges' list for 34th year and moves up 14 places from 2021 ranking
NEWBERG, Oregon – George Fox University again earned recognition in U.S. News & World Report's annual "Best Colleges" issue – for a 34th year – and, for a third straight year, landed in the magazine's prestigious "Best National Universities" category, a grouping comprised of the most renowned institutions in the country.
The Newberg, Oregon-based university ranked No. 213 overall in the 2022 rankings, released Sept. 13 – a 14-place improvement over its 2021 showing and a 33-spot bump from No. 246 in 2020. In all, 391 institutions were categorized as "Best National Universities," a grouping that includes renowned institutions such as Princeton (No. 1), Columbia (No. 2), Harvard (No. 3) and Stanford (No. 6). Colleges in the category offer a full range of undergraduate majors, plus master's and doctoral programs, while also producing groundbreaking research.
The rankings – including the component information on each college's score – are available online at usnews.com.
In addition to its overall ranking, George Fox landed on the magazine's "Top Performers on Social Mobility" list, rated No. 66 nationally. The ranking represents the university's success at enrolling and graduating large proportions of disadvantaged students who receive Pell Grants – the majority of which are awarded to students whose adjusted gross family incomes are under $50,000 annually, and in many cases, below $20,000.
At George Fox, 31 percent of students entered the university with a Pell Grant, and 66 percent of those students graduated in six years.
In terms of specific academic programs, George Fox was again listed in the "Best Undergraduate Engineering Program" rankings, consisting of schools that offer an engineering major (bachelor's or master's degree) accredited by the Accreditation Board for Engineering and Technology. George Fox ranked among the top 25 percent nationally, at No. 62 out of 239 schools – a best-ever showing for the university in the category.
George Fox also received recognition for its nursing program, landing on U.S. News' first-ever "Undergraduate Nursing Programs" ranking (No. 432 of 694 ranked in the category).
The rankings news comes in a year George Fox saw its highest total enrollment in school history – a notable achievement in light of uncertainty surrounding higher education during the COVID-19 pandemic.
George Fox University is ranked by Forbes among the top Christian universities in the country and is a Christian college classified by U.S. News & World Report as a "Best National University." More than 4,000 students attend classes on the university's campus in Newberg, Ore., and at teaching centers in Portland, Salem and Redmond, Ore. George Fox offers bachelor's degrees in more than 60 academic programs, degree-completion programs for working adults, and 19 master's and doctoral degrees.
-30-
Contact:
Rob Felton
George Fox University
503-554-2129