George Fox University hosts conversation with Braver Angels on Oct. 5
September 27, 2021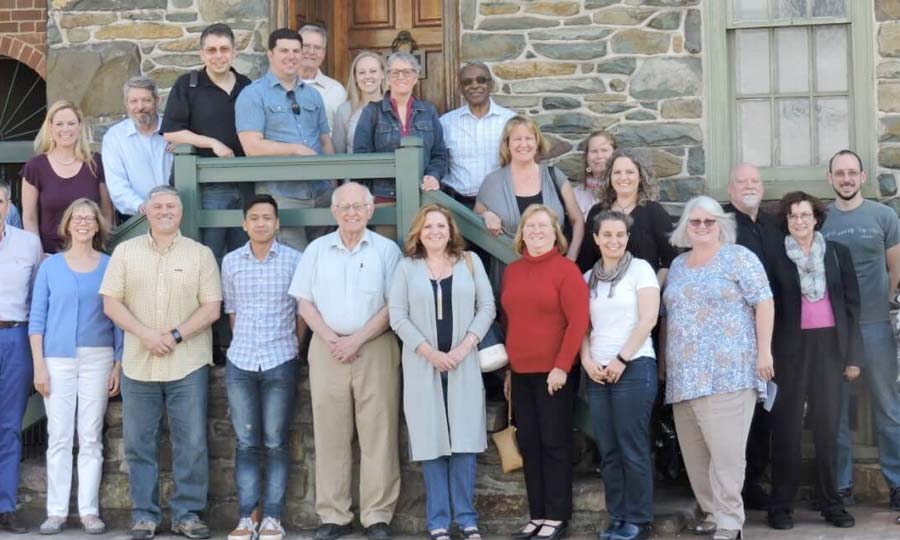 Group dedicated to civil conversation and cooperation is guest of university's Civility Project
NEWBERG, Ore. – Oregon's co-coordinators for Braver Angels, a national group promoting civil conversation and cooperation across political divides, will describe their work in a special presentation on the George Fox University campus on Tuesday, Oct. 5.
The free event is open to the public and is set from 7 to 8:30 p.m. in Room 105 of the institution's Hoover Academic Building. The evening will feature Elise Keith and Ben Nanke, who co-coordinate the Oregon chapter's work, Elise as a "Blue" and Ben as a "Red."
The event is being hosted by the George Fox Civility Project, an initiative launched during the 2020-21 academic year out of concern about the polarization and alienation in political culture at every level (national, state and local). It sponsors events, publishes a newsletter, and maintains a website with information about civility. Among its goals for 2021-22 are to help citizens hold political leaders accountable for their civility during the 2022 elections.
More information on the Oct. 5 event and the George Fox Civility Project is available here, or by contacting Civility Project Director Ron Mock at rmock@georgefox.edu. More about the Braver Angels is available at braverangels.org/welcome.
"I have been featuring Braver Angels events since the George Fox Civility Project began a year ago," Mock said. "I have attended two of their events via Zoom, and am excited to meet the local coordinators in person. I encourage people to check out their website and consider attending one of their workshops, as well as this event."
Braver Angels (BA) is one of the leading national organizations working to overcome America's historically high levels of political polarization and alienation. Their events allow conservatives and liberals to get past destructive stereotypes so "we can have civil conversations about real issues that lead to productive problem-solving," according to the BA website.
George Fox University is classified by U.S. News & World Report as a "Best National University." More than 4,200 students attend classes on the university's campus in Newberg, Ore., and at teaching centers in Portland, Salem and Redmond, Ore. George Fox offers 60 undergraduate academic programs, degree-completion programs for working adults, and 19 master's and doctoral degrees.
-30-
Contact:
Ron Mock
Director, Civility Project
George Fox University
rmock@georgefox.edu