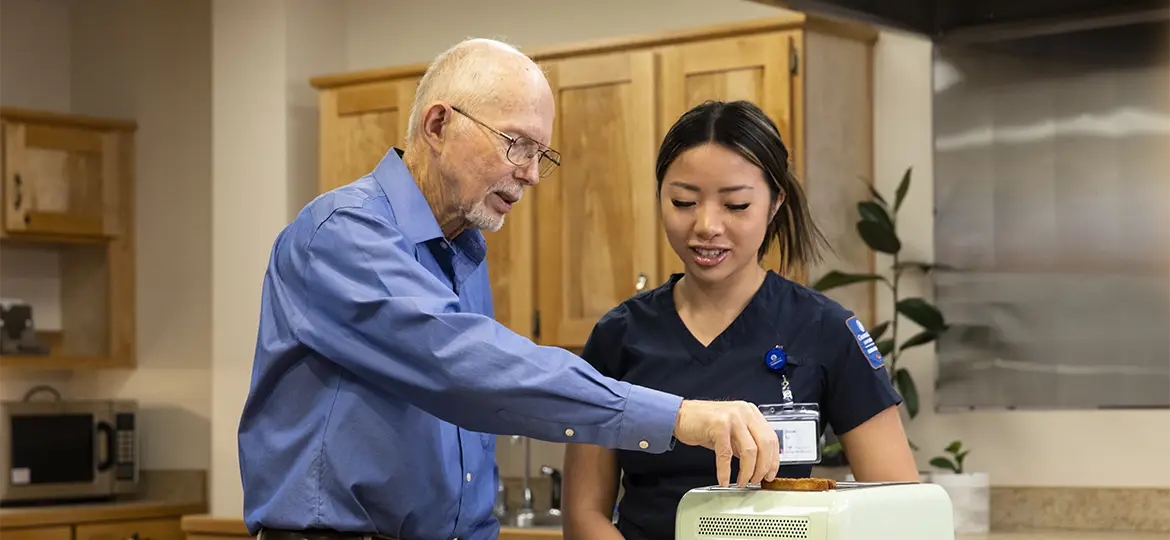 Admissions
Admission Requirements
(1) Verified application via 

OTCAS

Bachelor's degree from a regionally accredited institution. A competitive candidate will have an undergraduate degree and

prerequisite

grade point average of at least 3.0 (applicants with less than a 3.0 GPA may be considered). Degree and prerequisite(s) may be listed as In Progress.

Two professional letters of recommendation. We encourage one recommendation letter from an occupational therapist. Recommendation letters from friends and family will not be accepted. 

Observation hours are not required.

Interview with the Admissions Committee

Applications will only be accepted through the OTCAS system. To apply, please go to the OTCAS website.
Application Process
Apply Online with OTCAS
George Fox uses OTCAS (Occupational Therapy Centralized Application Service) to receive applications. Simply add George Fox University under the "Add Program" tab of your OTCAS application.
You may submit your application to OTCAS as long as you will be completed with your prerequisites by the end of the fall term of the year that you are applying.
OTCAS Quadrants
The OTCAS application is broken into quadrants. Below is an outline of what to expect and some helpful notes specific to our program.
Personal Information

Basic background, biographical and contact information. Some questions are optional.

Academic History

Official Transcripts are to be sent directly to OTCAS.
Standardized Tests

The GRE is not required nor is it considered by the Admissions Committee.
Non-native English speakers must submit a TOEFL of 80 (internet based).

Further information and support for international students is available by visiting our International Graduate Admissions page.

Supporting Information

Evaluations: OTCAS requires contact information for three references, we need at least two evaluations completed. A good reference can either speak to your:

academic ability (like a college professor) or your
aptitude for the field, such as an Occupational Therapist or someone who has supervised your work performance.

Observation Hours: Encouraged but not required
Achievements, Experiences, Certifications
Personal Essay:  Why you selected occupational therapy as a career

Program Materials

School Specific Prerequisite Courses:

Eight credits of human anatomy and physiology with lab
Six credits of social sciences (e.g., psychology, sociology, anthropology, abnormal psychology)
Three credits of statistics
One credit of medical terminology (can take after admission during first semester)

Please review our complete prerequisite requirements.
Once Your Application is Complete
The Admissions Committee will review all verified OTCAS applications submitted by the February 1st application deadline and invite selected applicants to rolling Zoom interviews between November 1st and March 31st. Admission decisions are typically announced within 2 weeks of interviewing.
If offered admission, a $500 enrollment deposit is required in order to hold your place in the cohort. $300 of the deposit will be applied toward first-semester tuition costs. The other $200 will be applied to your account upon graduation. 
Financial Aid: Many students receive federal Stafford Loans to help finance their education. George Fox University is listed with WICHE (Western Interstate Commission for Higher Education). Tuition assistance is available through WICHE for applicants who reside in a state that does not have a state-funded occupational therapy doctorate program. More information about financial aid for graduate students
Questions?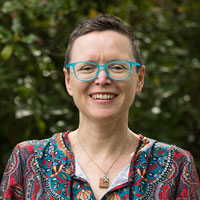 Admissions Counselor, Occupational Therapy Program