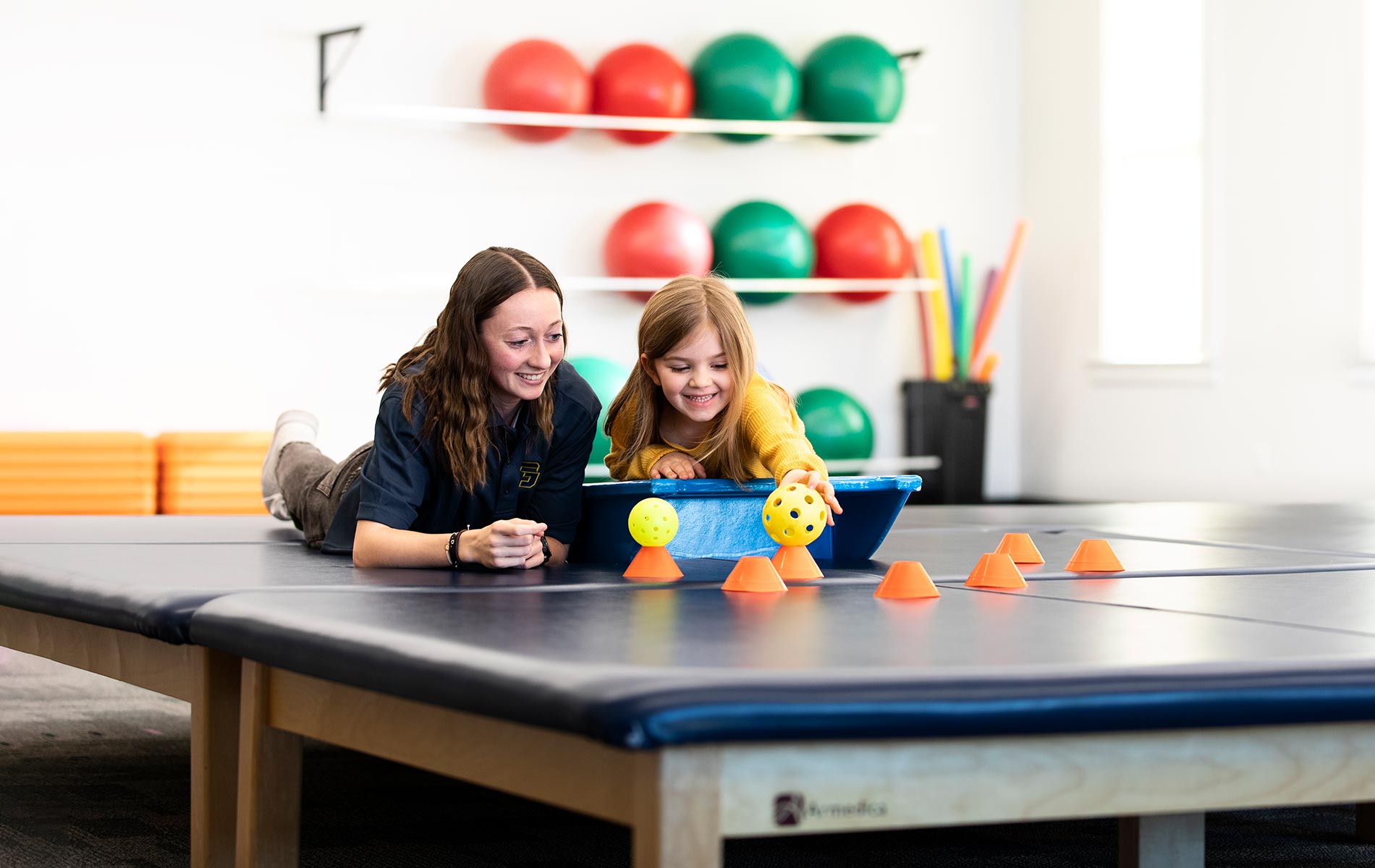 Occupational Therapy Doctorate (OTD)
At A Glance
20-24
Students per cohort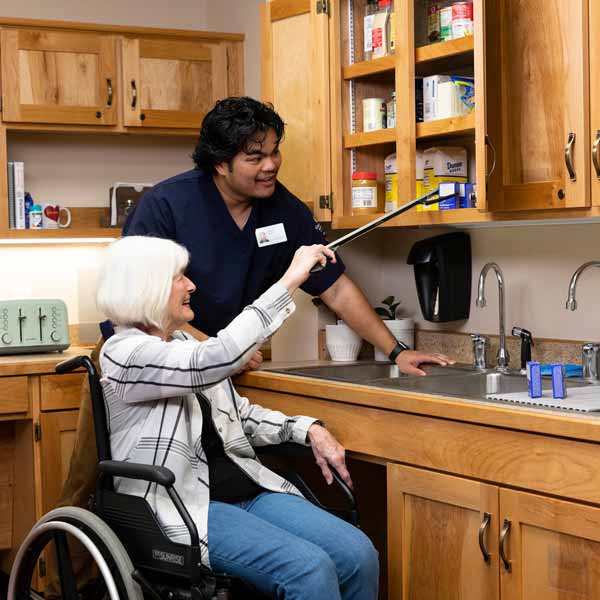 Bring

Hope

 
to
Life
Twisting open the blinds and finding promise in the sunrise. Grasping a pencil to put the finishing touches on a coloring page. Sliding a tray of freshly baked cookies out of the oven. These are the ordinary moments that make life sweet – and this is your chance to help people take charge of their daily lives.
At George Fox, you'll discover just how powerful occupational therapy can be. You'll gain insights from faculty mentors with deep knowledge, broad experience and a vast professional network. You'll also collaborate with your classmates and other allied health students to provide comprehensive – and sustainable – care in underserved communities. 
Along the way, you'll do more than provide the tools your patients need to find their way in the world. You'll provide a wellspring of hope during times of transition and a lifelong path to freedom and dignity.
Cultivate Confidence.
Instill Independence.
Discover new ways to help people adapt so they don't have to sacrifice the parts of life that make them feel like themselves. 
Innovative & Collaborative

Join a program with advanced clinical technology and a commitment to collaborative learning across our health sciences programs. 

Holistic & Service-Oriented

Deliver individualized, person-centered care as you engage in clinical rotations and service trips locally and abroad. 

Accelerated & Career-Focused

Earn your OTD months earlier than you would in a traditional three-year program. You'll start earning an income – and making an impact – sooner.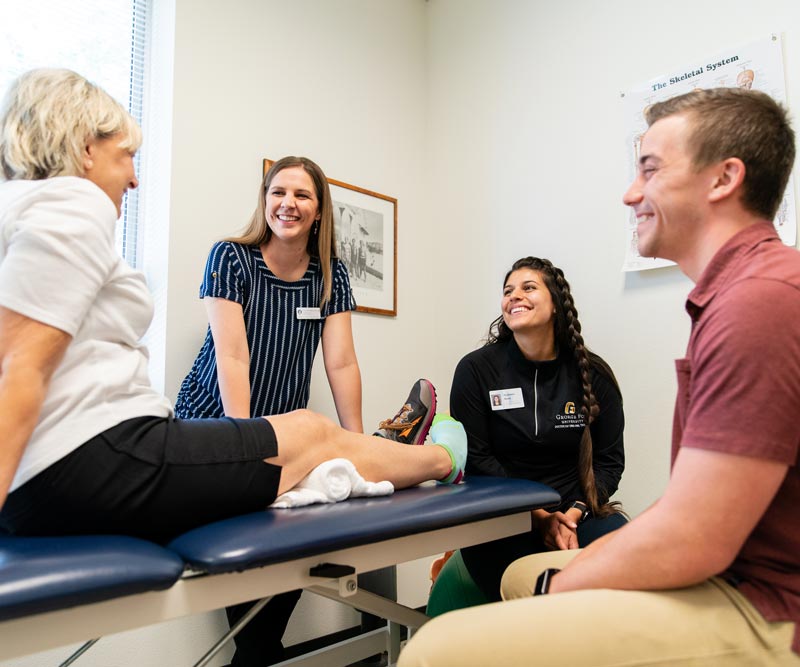 Learn How to Care for the Whole Person
Collaborate with your OT classmates in an array of clinical settings and treat simulated patients in tandem with students who are on their way to becoming physical therapists, nurses and physician assistants. We want your education to mirror your future occupational therapy career – especially when it comes to providing comprehensive, patient-centered care.
"As an OT, you're treating the whole person," says Stanley Paul, director of the program. "You're learning about people's everyday problems, and you're able to focus on them. George Fox will prepare you to be compassionate and caring – and to notice the needs of others."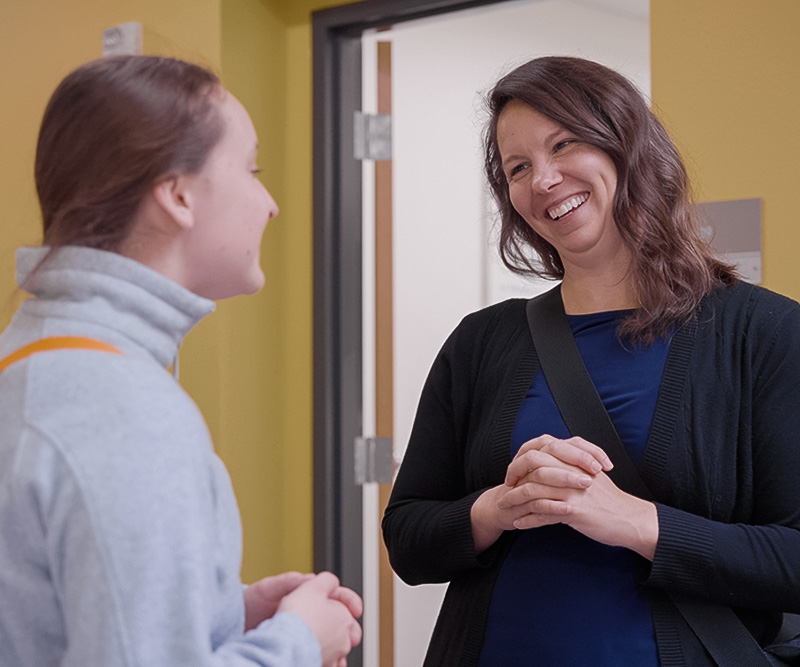 Discover the Power of Professional Mentorship
Build lifelong relationships with faculty mentors who are dedicated to helping you find your place in the OT field. They'll share their expertise in working with different populations, guide you to customized clinical placements, and connect you with colleagues – and job opportunities – across the nation.
"Every single student has a different background, a different culture, a desire for a professional niche," says Kate Turner, academic fieldwork coordinator for the program. "I think it's important for students to know that as a professor, as a teacher, I am there as a mentor for them. If you're looking for that individualized experience in your education, then there's really no better place than George Fox."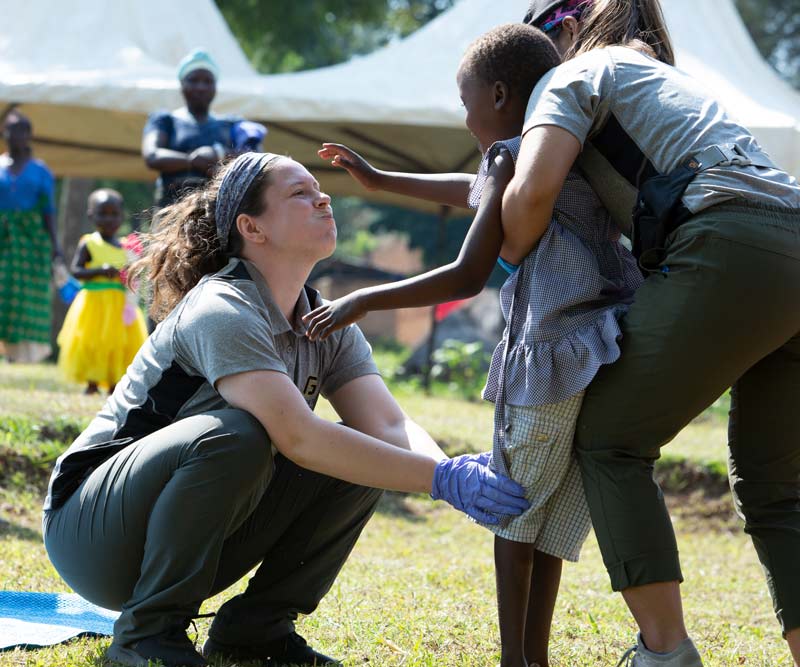 Connect to Our Mission. Extend Your Reach.
Outreach is central to the mission of George Fox University, and that translates to amazing service opportunities. You'll have a chance to travel abroad for two- to four-week assignments, where you'll observe and work with patients under the supervision of trained clinicians and faculty. Your experiences will stir your heart and empower those you serve.
"International service work within the program is very important because it gives students a sense of the types of needs that different populations experience," says Trevor St. Clair, associate professor of occupational therapy. "They can see and hear from the people they're working with, and we help those people live their fullest lives."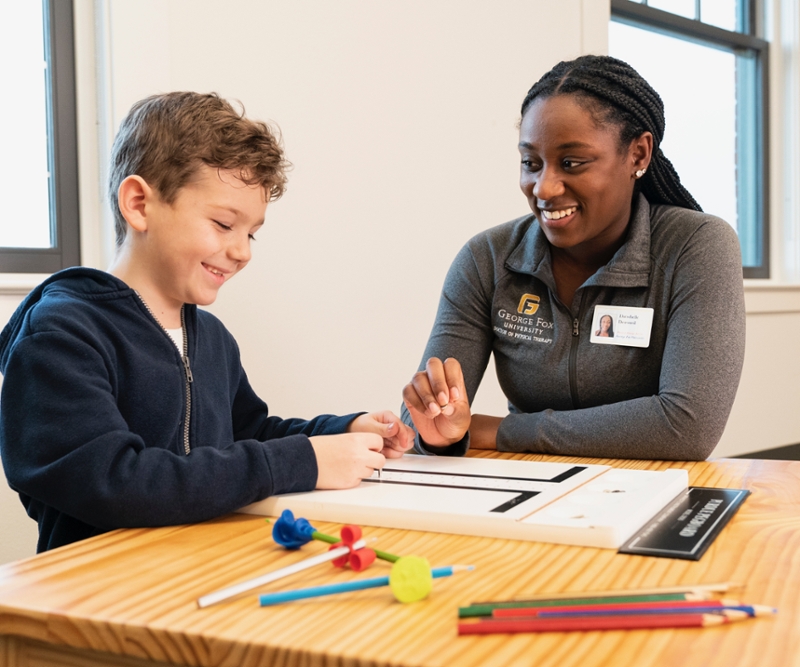 Change Lives for Good
Take your fieldwork to the next level in a customized capstone project that speaks directly to your interests. You'll partner with a community organization to deliver care to the populations that need it most. Whether you're serving clients in a rural communty or putting on a free clinic, you'll activate your knowledge in meaningful ways.
By the time you graduate, you'll be fully prepared to serve patients in a variety of settings, including schools, rehabilitation centers, hospitals, hand therapy clinics, outpatient settings, home health and community agencies, and private practice. And you'll emerge as a catalyst for sustainable, life-giving change.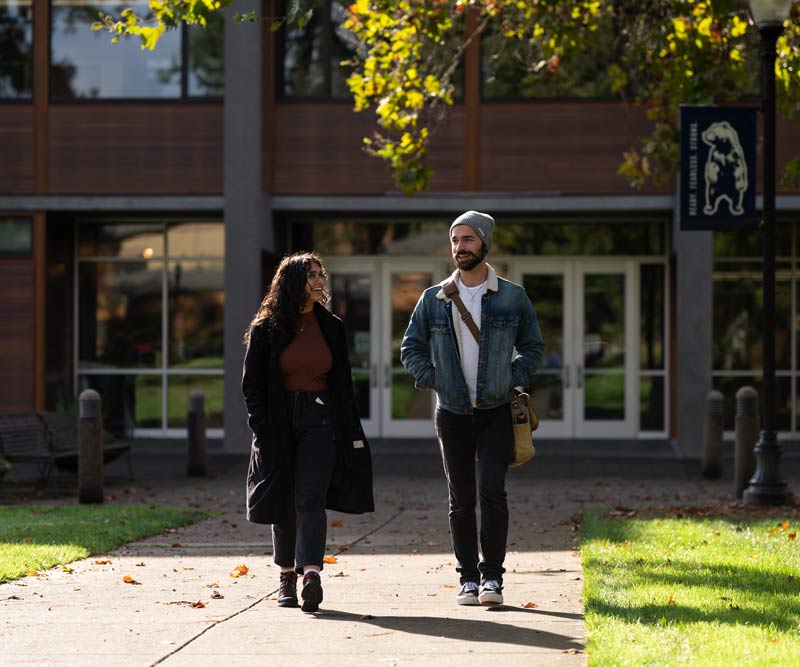 Be Close to Everything
Live and learn in Newberg, Oregon, home to cozy coffeehouses, quaint shops and restaurants that cater to every taste. Our 108-acre campus is worth exploring as well: You'll discover creekside trails, art galleries and the Hadlock Student Center just minutes from class.
Feel like venturing out? Explore the globally recognized Willamette Valley wine scene, take a short drive to Portland or head west to the beach. George Fox University is close to everything.
Questions?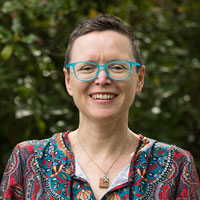 Admissions Counselor, Occupational Therapy Program