2021-2022 Steinfeldt Scholars
Learn more about financial support for Steinfeldt Scholars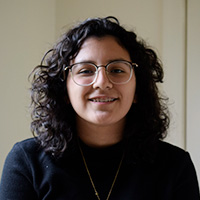 Carlana Cieza Espinoza
Junior - Illustration
Being an international student from Peru, I don't think I was aware of diversity until I came to the United States to go to college. Back home, I was surrounded by people like me-- I shared the same culture, traditions, and struggles with the people I interacted with on a daily basis. I had never felt out of place or like a minority. I could always fit in. But now, I was the odd one out.
It took some time for me to discover cultural clubs and groups of people who understood me, and environments where I felt welcomed. Nevertheless, I quickly noticed a problem that everyone seemed to be ignoring: even though the groups made for minorities helped students feel included, they were still pushing the division mindset. White people on one side, and people of color on the other. One could certainly find a white person being friends with a Latino student, but the great majority was divided. Over time, I learned how to be comfortable in my own skin, and I found a diverse community, where I could be friends with others regardless of race or backgrounds. However, I couldn't ignore the ongoing problem on campus.
That is why I made the decision to help students feel more included on campus. My project includes the development of an organization made up of people who want to see change on campus. Although it would be geared towards freshman and transfer students--as they do not have a community when they come into campus--the initiative would help everyone who belongs to marginalized groups. Through this, I want to keep helping others and for the university's slogan "Be Known" to be felt by every single one of the students.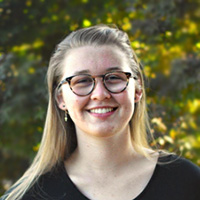 Katie Hummer
Junior - Theology
When the coronavirus pandemic first hit, I found my community suffering under the sudden experience of stifling isolation. I quickly realized, however, that a large population has been isolated far longer than we have: inmates. Inspired to take advantage of a pen-pal program I found online, I wrote to three incarcerated individuals who quickly became very close friends of mine. Since then, I have been able to support them in prayer and encourage them with scripture as they endure the pandemic in an environment outside of their control. I hope to encourage my friends, who have widely been condemned by society as disruptors of peace, to promote peace and reconciliation even in the most difficult situations.
In telling others about what had been such a great experience for me, I was met with much hesitation and doubt over my choice to befriend convicted felons. The stigmatization of this community was heartbreaking to me, but I also believed that change was possible. In my immediate context, the student body of George Fox, I knew there was great potential to mobilize others to participate in this change. Through this project, I hope to promote peaceful and loving interactions with presently and formerly incarcerated individuals in order to stand firm in the Christian tradition of social justice and peacemaking.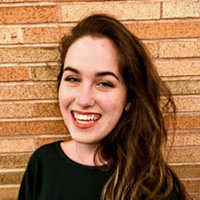 Sydney Jenkins
Junior - Mechanical Engineering
I came into college with the conviction that I would use my skills and career to help others. However, the more I looked into the job market and tried to plan my future, the less I thought that I could make an actual difference in the world with my career. However, in my sophomore year, I heard a series of talks by professionals in my major about how they had used their career for humanitarian efforts. Bernard Amadei was one of the most influential people I had the pleasure of hearing from, and he had a quote that changed my perspective on my own ability to help others. He said that we had a choice; that our major had an immense opportunity to help others, or we could pursue a more individualistic and materials-focused path. He talked about 'engineering for the 99%' - the 99% being the vast majority of people who are not wealthy and need better solutions to be able to access more resources. He said that we could be humanitarian engineers and make a viable career out of doing so.
This perspective of making a difference with my entire career, rather than just volunteering services or helping on the side, was massively important to me. I wanted to give an opportunity for students in other majors to have the experience and encouragement that I did. I think that many people have the desire to help others, but don't see the possibility for themselves to do so. I hope through this project I can highlight professionals who have made a significant difference in their field, and have pursued a humanitarian career in whatever their speciality is. In doing so, I hope to be able to expand my own worldview, as well as that of my peers, to see that we truly can make a difference and have a servant mindset as we get ready to leave our mark on the world.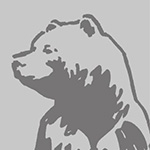 Sawyer Seth
Junior - Illustration